La prima stagione di The Punisher ha travolto il pubblico di Netflix e lo ha letteralmente fatto impazzire per l'antieroe d'eccellenza della Marvel. La sensazionale interpretazione di John Bernthal dell'ex marine Frank Castle, ha stregato tutti, pubblico e critica, tanto da fruttargli sin da subito la possibilità di una seconda stagione.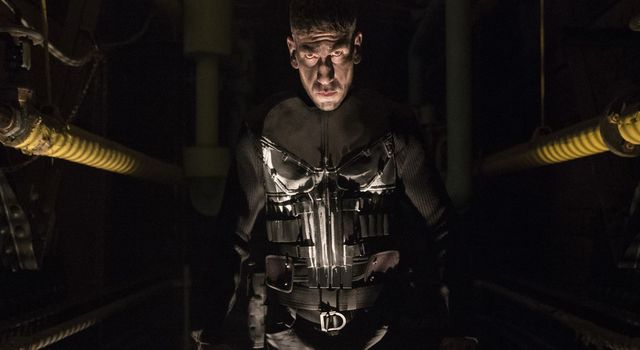 Recentemente, lo stesso Bernthal ha dichiarato che lavorerebbe nuovamente con Charlie Cox, l'attore che veste i panni di Daredevil, dove nella seconda stagione abbiamo assistito all'entrata in scena di The Punisher. Non solo, aveva anche affermato di essere disponibilissimo ad un futuro crossover con i restanti Defenders.
Ma quello che oggi vogliamo annunciarvi è la possibile trama della seconda stagione.
Secondo alcune indiscrezioni dal sito That Hashtag Show, la produzione Netflix sarebbe alla ricerca di interpreti per i personaggi di Annie Beir e Kim Davis, presenti nella saga "Gli Schiavisti" di Garth Ennis.
Proprio su quest'ultima sembra potersi poggiare la trama della seconda stagione di The Punisher. La saga a fumetti, datata 2005, narra degli Schiavisti, un gruppo di criminali che rapiscono ragazze adolescenti (anche minorenni) per farne delle prostitute. I due personaggi prima menzionati, fanno parte proprio di questa saga e sembra quindi plausibile che i produttori siano direzionati verso questo nuovo arco narrativo, particolarmente dark e cruento almeno nei fumetti.
Da quanto riportato dal sito, per l'interprete di Annie si sta cercando una ragazza di 18 anni per interpretare un sedicenne nella serie. La descrizione del ruolo vede "la ragazza come una persona abituata alle strade ed è allo stesso tempo scortese e consapevole del suo ambiente." Si sostiene quindi, che Annie Beir potrebbe corrispondere al personaggio di Viorica, che nei fumetti viene salvata da Frank Castle, la cui storia lo aiuta a scoprire Vera Konstantin e la tratta di schiave prostitute di Cristu Bulat.
Per il ruolo di Kim, invece, si cerca una donna sulla trentina, di qualsiasi etnia, per interpretare una terapeuta. Funzione molto simile a quella del personaggio di Jen Cooke, un'assistente sociale che lavora con Viorica e che aiuta Castle a smontare il traffico di schiave.
Tutte supposizioni che sembrano combaciare bene con l'effettivo fumetto Marvel preso in considerazione per queste speculazioni. Se dovesse in futuro esser confermata come ispirazione ufficiale per la seconda stagione, ci aspetterà una trama nuda, cruda e violenta più che mai. In vero stile The Punisher! Nel frattempo, per ingannare l'attesa, vi consigliamo di recuperare il fumetto al più presto!