DUNE: THE SISTERHOOD PERDE LO SHOWRUNNER JON SPAIHTS
Dune: The Sisterhood, la serie ambientata nell'universo fantascientifico di Frank Herbert incentrata sulle Bene Gesserit, ha perso il suo showrunner John Spaihts.
La serie, prodotta per HBO Max, è concepita per convivere nello stesso universo dei due film Dune diretti da Denis Villeneuve, il primo dei quali dovrebbe uscire a dicembre 2020.
Il lavoro svolto da Spaihts non ha soddisfatto la produzione che ha deciso di rimuoverlo dalla posizione di showrunner al fine di permettergli di concentrarsi sul sequel del film (non ancora annunciato ufficialmente). Al momento non è stato trovato un sostituto.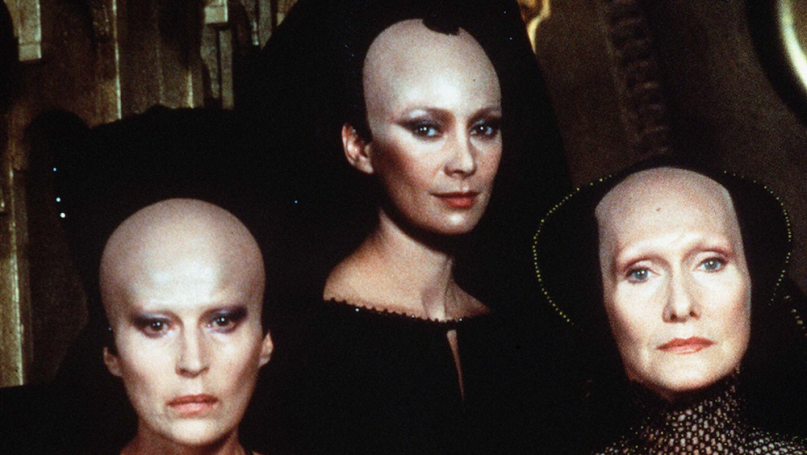 BOJACK HORSEMAN: IL CREATORE DELLA SERIE PARLA DELLA PREMATURA CHIUSURA DA PARTE DI NETFLIX
La decisione di chiudere BoJack Horseman con la sesta stagione è stata interamente presa da Netflix e questa settimana il creatore dello show, Raphael Bob-Waksberg, ha confermato la notizia, rilasciando qualche dettaglio:
[…] Per ogni stagione, ho cercato di chiudere le storie nel finale, lascaindo comunque qualche legame da esplorare successivamente.

E siccome facevo questa cosa, qualche anno fa ho chiesto a Netflix: 'Sentite, fatemi un favore: se pensate che non dovrei farlo, se credete che forse abbiamo raggiunto la fine del percorso, datemi un segnale'. Loro non sono tenuti a farlo ovviamente. Ma avrei apprezzato se avessi avuto un preavviso in modo da dare un degno finale allo show, e non lasciare qualche cliffhanger che non sarà mai chiuso. Quindi quando siamo arrivati alla stagione sei, hanno detto "Ehi, ricordi che ci hai chiesto quel segnale? Crediamo che questo sia il momento". Sono molto grato di essere stato avvisato.
Alla domanda se questa decisione di Netflix fosse stata inaspettata, ha risposto:
Sì, pensavo saremmo andati avanti per un altro paio di anni. Ma sai, sono affari. Hanno dovuto fare ciò che è giusto per loro, e sei anni è un periodo buono per uno show televisivo. Francamente, sono stupito che siamo arrivati così lontani. Quindi non posso lamentarmi.
(potete trovare qui l'intervista completa).