GAME OF THRONES: JASON MOMOA HA AFFERMATO DI ESSERSI SENTITO TRADITO DALLA SERIE
Durante la promozione della sua nuova serie Apple TV+, See, Jason Momoa ha riservato qualche parola sul destino di alcuni personaggi che ha interpretato nel corso della sua carriera, affermando di essersi sentito 'tradito' anche da Game of Thrones.
Ho sempre voluto fare una cosa come questa. Ho sempre pensato di essere stato tradito in molti lavori che ho avuto. Cerchi di dare un po' di sfumature a Conan, ma nessuno vuol vedere Conan piangere, e con Khal Drogo è stato lo stesso, lui è morto prima che potesse succedere qualcosa.

In Frontiera la famiglia del protagonista è morta e tutto ruota attorno alla vendetta. In See è fantastico perché puoi vedere l'intero arco narrativo della storia.
(potete trovare qui maggiori informazioni).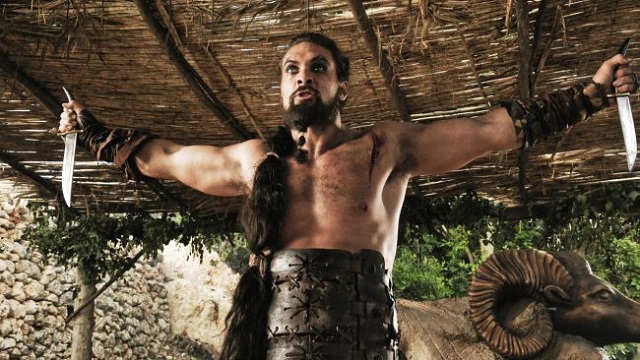 HAWKEYE: KATE BISHOP POTREBBE NON ESSERE INTERPRETATA DA HAILEE STEINFELD
Sembrava notizia certa che sarebbe stata Hailee Steinfeld a vestire i panni di Kate Bishop in Hawkeye, una delle serie del MCU in arrivo su Disney+. Lo show vedrà il ritorno di Jeremy Renner come Occhio di Falco e la sua storia dovrebbe raccontare anche la ricerca e l'allenamento di colei che dovrebbe sostituirlo.
Steinfeld, durante un' intervista a RadioTimes per promuovere la sua nuova serie Dickinson, ha però affermato che non è detto che la cosa si concretizzi.
Non è qualcosa che accadrà necessariamente. Dovremo aspettare di vederlo, credo.
Sembra che comunque l'attrice sia stata l'unica a essere stata contattata per il ruolo di Kate Bishop.