GAME OF THRONES: GEORGE R.R MARTIN HA DECISO DI NON SCRIVERE PER LO SPIN-OFF
George R.R. Martin ha promesso ai fan che non scriverà per House of The Dragon, l'unico spin-off di Game of Thrones al momento in produzione, fino a quando non avrà completato Winds of Winter, il penultimo libro della saga A Song of Ice and Fire.
Mi aspetto di essere coinvolto in tutto questo in una certa misura… e, chissà, se le cose vanno bene, potrei anche essere in grado di scrivere alcuni episodi, come ho fatto per le prime quattro stagioni di Game of Thrones. Ma… lasciatemi chiarire… Non prenderò alcun copione fino a quando non avrò finito e consegnato WINDS OF WINTER. L'inverno sta ancora arrivando e WINDS rimane la mia priorità, per quanto mi piacerebbe scrivere un episodio di HOUSE.
(potete trovare qui maggiori informazioni).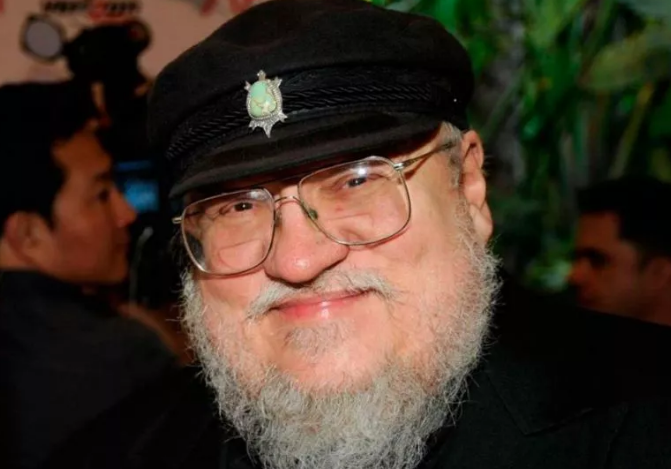 È MORTO BRIAN TARANTINA, IL JACKIE DI THE MARVELOUSE MRS. MAISEL
Brian Tarantina è scomparso improvvisamente all'età di 60 anni.
L'attore faceva attualmente parte del cast di The Marvelous Mrs. Maisel nel ruolo di Jackie, il proprietario del 'Gaslight'.
Tarantina aveva debuttato nel mondo del cinema in piccoli ruoli per grandi film come Cotton Club, Carlito's Way o Donnie Brasco. In tv aveva partecipato a I Soprano, ER, Una mamma per amica e molte altre ancora.
I coniugi Palladino, creatori di The Marvelous Mrs. Maisel, lo hanno ricordato così:
Per oltre 25 anni, Brian Tarantina ha fatto parte delle nostre vite. E da allora ha preso parte a ogni progetto significativo che abbiamo realizzato. Arrivava con quella voce e quel tempismo e migliorava ogni scena. E la rendeva più strana. Ogni momento era completamente unico. Non è possibile descrivere un tipo come Brian, dovevi essere lì. E per nostra fortuna, noi c'eravamo. Lo amiamo e sentiremo la sua mancanza per sempre.