Successivamente due delle cinque donne, Sarah Tither-Kaplan e Violet Paley,  che si sono sentite molestate hanno rilasciato delle dichiarazioni al giornale Los Angeles Time.
Le accuse riguardano situazioni in cui Franco ha approfittato delle scuole di recitazione dove insegnava per trovare attrici con cui girare scene di nudo oppure accampare scuse per togliere le coperture che si usano sulle parti intime per girare le scene di sesso (fatto avvenuto durante le riprese dell'inedito film del 2015 The Long Home).
La Tither-Kaplan dice di aver assistito molte volte a fatti come quelli sopracitati, in cui Franco abusava del suo potere su ragazze che lavoravano al progetto del momento e dichiara:
"Mi rendevo conto che c'era un abuso di potere e una tendenza allo sfruttamento di donne non famose, come se fossero intercambiabili."
A questo tipo di accusa l'attore risponde che non è accurato il modo in cui la donna ha raccontato i fatti.
Violet Paley, 23enne durante l'accaduto nel  2016, dice di aver intrapreso una relazione romantica con Franco dopo che lui le aveva fatto pressioni per ricevere del sesso orale. La relazione è continuata consensualmente tra i due, la Paley si rende conto che allo stato attuale delle cose avrebbe reagito diversamente a quella forzatura cacciandolo via. All'LA Times racconta:
"Il gioco di potere in una relazione di coppia era completamente spento."
Entrambe le ragazze hanno ammesso che James Franco si è scusato con loro dopo lo scandalo Weinstein dell'anno scorso, ma entrambe hanno sentito le sue scuse come poco sentite.
TV Guide ha contattato HBO per indagare meglio sul comportamento dell'attore sul set di The Deuce.Prima degli articoli usciti su LA Times HBO aveva dichiarato che non erano arrivate lamentele per il suo comportamento durante la produzione della Serie.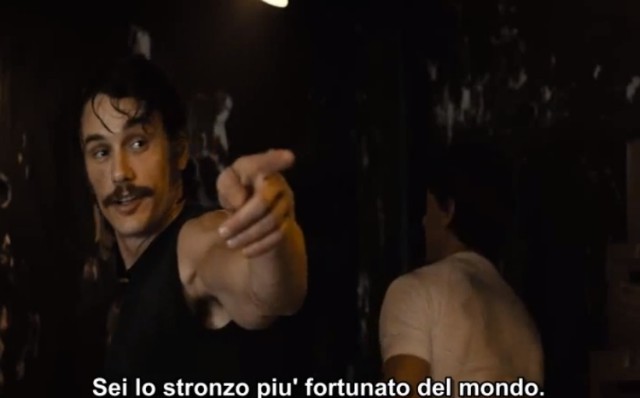 Che siano fondate o infondate, le accuse su James Franco sono piovute, ma noi ci auguriamo che l'attore non si vada ad aggiungere alla lista nera di uomini colpevoli di molestie.