La serie uscirà il 24 Ottobre in Italia, ma negli States è già stata trasmessa ed evidentemente apprezzata dal pubblico.
Parliamo di The Deuce, una Serie Tv che tocca temi delicati, scottanti e controversi come la legalizzazione dell'industria pornografica, la diffusione della HIV e il loro collegamento col traffico di droga, 
Noi di Hall of Series abbiamo avuto l'onore di vederla in anteprima e vi abbiamo illustrato le nostre prime impressioni in questo articolo.
Vista la conferma del rinnovo di HBO siamo sicuri che la Serie sia riuscita a toccare le corde giuste, convincendo critica e pubblico.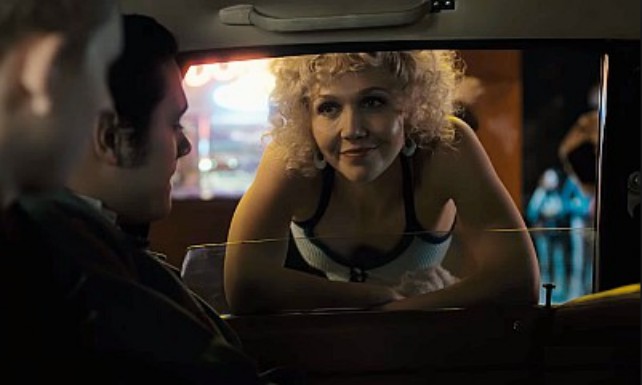 Ebbene, dopo soli due episodi mandati in onda, HBO ha ufficializzato la conferma della seconda stagione.
Casey Bloys, presidente della programmazione dichiara:
"Siamo entusiasti di proseguire la nostra collaborazione creativa con i maestri della narrazione David Simon e George Pelecanos".

"La loro capacità unica di immergere il pubblico in mondi oscuri e intriganti rende una brillante sceneggiatura diversa da qualsiasi altra. Con l'immenso talento di Maggie Gyllenhaal e James Franco alla guida di un cast eccezionale, non vediamo l'ora di andare più in profondità mentre questa storia accattivante si evolve".
Il creatore di The Deuce, come di altre serie tra cui The Wire, ha inoltre espresso la sua gratitudine ad HBO per aver permesso di dare vita alla serie. Ha dichiarato infatti:
"Ogni persona coinvolta in questo progetto è senza dubbio grata a HBO per l'opportunità di raccontare la storia nel modo in cui deve essere fatto. Visto il tema e l'intento della storia, ci sono molte persone nell'industria dell'intrattenimento che non lo avrebbero sposato o, peggio, lo avrebbero fatto per le ragioni sbagliate. HBO è una realtà seria. Non temono niente."
Questo rinnovo, pertanto, rappresenta una motivazione in più per quanti si fossero incuriositi dalla Serie e dalle sue tematiche e vorrebbero cominciare a guardarla.