Continua ad allungarsi la lista di celebrità accusate di molestie sessuali nel mondo del cinema e della televisione: questa volta c'è James Franco nel mirino delle accuse.
James Franco, grande attore, regista e produttore di molte Serie tra cui 22.11.63 e la recente The Deuce potrebbe essere caduto nella tentazione di imporre il "suo potere".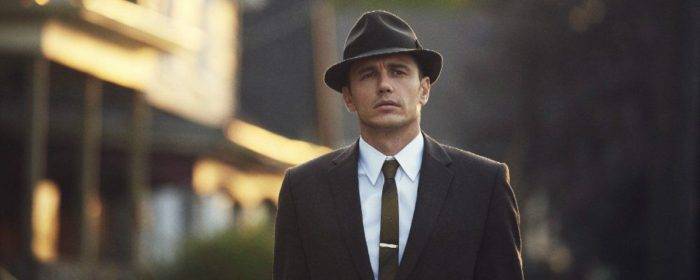 Già nel 2014 Franco fu accusato di aver tentato di sedurre una 17enne tramite un social ed averle proposto di passare la notte con lui. L'attore ha poi confermato la storia scusandosi pubblicamente su Live! dichiarando"
"Sono imbarazzato, credo di essere un esempio di quanto siano complicati i social media. Ho sbagliato ed ho imparato la lezione."
Evidentemente Franco non l'aveva imparata proprio del tutto. Infatti durante questa settimana cinque donne si sono fatte avanti per raccontare la loro esperienza, anche se le notizie non sono state né confermate né smentite dall'attore e dai suoi avvocati.
Il fattore scatenante è stata la spilla indossata da James Franco durante la serata dei Golden Globes (abbiamo elencato qui i vincitori). Quando è andato a ritirare il suo premio sul palco è stato chiaro che l'attore appoggiasse Time's Up, l'organizzazione anti molestie sessuali fondata da un gruppo di donne di Hollywood dopo lo scandalo esploso con Harvey Weinstein.
Sono comparsi (e poi scomparsi) dei tweet durante la serata in merito al suo indossare la spilla di Time's Up ed ai suoi comportamenti passati non in linea con l'organizzazione.
Pochi giorni dopo la serata dei Golden Globe, Franco è apparso al Late Night di Seth Meyers e si è espresso in questo modo riguardo ai tweet in questione:
"I tweet che ho letto non erano accurati, ma una delle cose che ho imparato è che questo è una tema che ovviamente doveva essere affrontato. Credo davvero, ecco perché stavo indossando la spilla, che le vittime abbiano bisogno di essere supportate. "
Franco dichiara di non aver contattato l'attrice Ally Shelly, l'autrice di alcuni tweet scomparsi che dicevano che fosse stato Franco il colpevole del suo abbandono del mondo della televisione.
Inoltre James Franco ha partecipato anche al The Late Show con Stephen Colbert impegnandosi a fare ammenda di tutti i suoi errori continuando a negare le accuse contro di lui.
L'attore dichiara:
"Io vivo in questo modo, se c'è qualcosa da aggiustare, l'aggiusterò. Quindi se ho fatto qualcosa di sbagliato me ne occuperò."
Ma non è finita qua.