L'ultimo periodo è stato particolarmente carico di promesse per i fan della Marvel. Su Disney+ è in arrivo una carrellata di serie tv, e anche Hulu aveva promesso un paio di chicche niente male: parliamo dei live action di Hellstrom e Ghost Rider (ne avevamo parlato qui).
Purtroppo, nonostante fino a poco fa sembrasse cosa certa, pare che la serie su Ghost Rider non vedrà mai la luce.
La notizia ha lasciato l'amaro in bocca non solo ai fan, ma anche a Gabriel Luna, che ha interpretato il ruolo di Robbie Reyes, alias Ghost Rider in Agents of S.H.I.E.L.D. ed era stato confermato come protagonista di questo live action. Queste le sue parole in un post su Instagram:
A chiunque ami Robbie e Ghost Rider, GRAZIE. Interpretare quei due ruoli è stata una delle più belle esperienze della mia vita, ed ero pronto a spaccar tutto per il nuovo show. La notizia è stata una sorpresa, ma ho sempre conosciuto la natura di questo ambiente. Finché non sei lì, al giorno in cui si comincia, tutto può ancora andare in fumo. E anche allora, il giorno dopo il lavoro non è assicurato.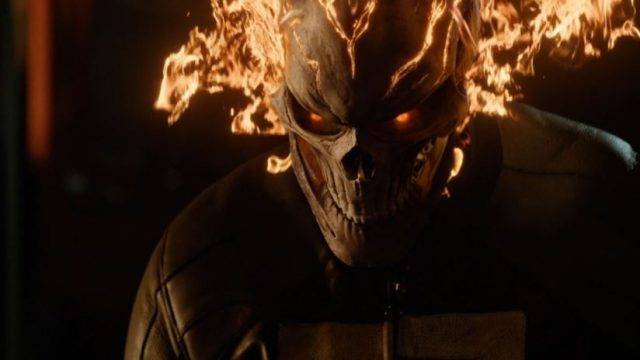 L'amarezza nell'apprendere la notizia è evidente, e rispecchia sicuramente quella dei fan. Furono loro stessi a richiedere a gran voce una serie incentrata su Robbie Reyes e Ghost Rider con Gabriel Luna come protagonista dopo aver visto la sua performance nella quarta stagione di Agents of S.H.I.E.L.D.. Anche in questo caso, sembra che a far affondare in progetto siano state le solite divergenze creative. Forse il fatto che non ci sarebbe stato nessun collegamento con la serie della ABC sullo S.H.I.E.L.D. ha reso più semplice tagliare i ponti.
A questo punto resta da vedere se veramente Ghost Rider è destinato a non apparire più sugli schermi, o se Disney+ o l'MCU coglieranno l'occasione per dedicargli una serie o inserirlo in uno dei film sul grande schermo. E poi, ci chiediamo: la serie su Hellstrom subirà lo stesso destino?