Quando si tratta di chiacchiere tra amici tutti almeno una volta avremmo espresso un parere (positivo o negativo) su questa piuttosto che su un'altra serie tv. Alcune di queste argomentazioni sono diventati veri e propri dibattiti che alla fine ci hanno fatto riconsiderare o meno il nostro parere. Quello che ha fatto questo utente su public.tableau.com è stato pubblicare un grafico molto dettagliato sugli episodi peggiori di serie tv.
Si tratta di una lista, anche abbastanza lunga, che vanta tutti i migliori show votati su IMDb con il loro meglio e il loro peggio. Non a caso al primo posto, aprendo il link, troverete Game of Thrones. Se c'è qualcuno che ha le idee chiare sono proprio i fan della serie: il peggiore episodio "ever" è il finale dell'intera serie. Non c'è cosa che abbia mai messo di comune accordo tutti: la 8×06 con il punteggio di 4.1 è sicuramente il capolinea di una serie che per molto tempo abbiamo creduto perfetta.
Un discorso diverso, invece, per Breaking Bad. Come potete notare dal grafico i numeri parlano chiaro: non esiste un episodio della serie di Vince Gilligan che scenda sotto il punteggio di 7. Il "peggiore", se così possiamo chiamarlo, è Fly. Un episodio che i fan della serie, ancora oggi, si ritrovano ad argomentare e sviscerare nella sua semplicissima complessità. Un episodio che anche noi di Hall of Series abbiamo cercato nel nostro piccolo di comprendere.
Per chi, ancora, non si è ripreso dal finale di How I Met Your Mother sappiate che non siete gli unici. Siamo stati incollati per nove stagioni e il finale della serie della CBS è una ferita ancora aperta che agli occhi dei fan si merita solo una sufficienza (forse per il rispetto verso l'intera serie). Anche in questo caso è impossibile trovare un episodio sotto la sufficienza. Deve essere il destino dei "finali" che non sono facili da digerire: un caso ancora analogo è sul finale di Dexter. Dopo un andamento perfetto, l'ultima stagione e il finale si sono meritati un 4.6.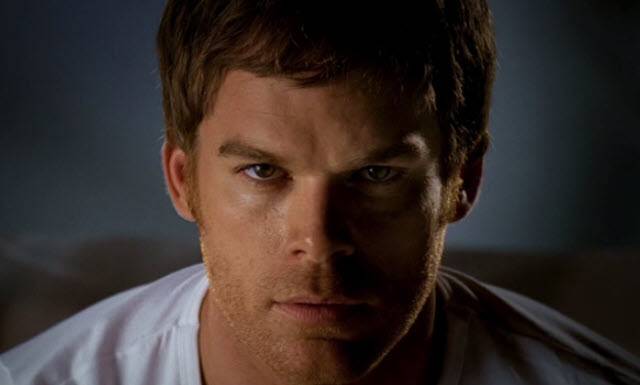 Un cenno a una serie tv che in Italia è stata un po' troppo sottovalutata: Mr. Robot. I dati non mentono e se dobbiamo andare a cercare un episodio "peggiore" tra le quattro stagioni di Mr. Robot si fa veramente fatica. Perciò, l'episodio con minor punteggio (con puntate che rasentano il 10) è la 1×03 con un 8.3.
Tra le serie tv ancora in onda abbiamo The Walking Dead che con Swear raggiunge il "peggior episodio". Nonostante sia stata molto criticata, come vediamo dal grafico, il suo andamento è stato pressoché costante toccando anche picchi molto alti e non scendendo mai oltre il 5.6. Anche Stranger Things annovera un episodio peggiore: il settimo episodio della seconda stagione. Stiamo parlando dell'episodio incentrato su Eleven e la sorella, un episodio che sarebbe dovuto servire da collante per aiutarci a conoscere meglio la storia di Undi.
Questi non sono gli unici, alla fine come ultimo grafico potete scegliere quale serie tv analizzare. Vi aspettavate questi risultati?