L'amata commedia romantica Come farsi lasciare in 10 giorni tornerà presto con un reboot. Ma la notizia non è finita qui, perché questa volta sarà una serie tv.
Il film del 2003 con Matthew McConaughey e Kate Hudson ha fatto innamorare milioni di spettatori che, a distanza di 16 anni, ancora non riescono a smettere di guardarlo. Nella sorpresa generale, l'annuncio di una serie ispirata al film è stato reso ufficiale. Il progetto è supervisionato da Paramount ma sarà distribuito su Quibi, una nuova piattaforma streaming che sta per essere lanciata.
Lo sceneggiatore di The Mindy Project al lavoro sulla serie
Pare che Come farsi lasciare in 10 giorni avrà come sceneggiatore Guy Branum, noto per aver lavorato nelle serie Awkward e The Mindy Project. Proprio Branum ha voluto condividere la notizia con il resto del mondo tramite un tweet.
La promessa fatta dallo sceneggiatore è quella di rendere giustizia all'opera originale durante la trasposizione sul piccolo schermo.
Guy, però, non perde l'occasione per lanciare una frecciatina al mondo delle commedie romantiche, attualmente povero di idee.
Chi sarà all'altezza del fisico di Matthew McConaughey?
L'uomo scherza anche su Matthew McConaughey, dicendo di essere alla ricerca di qualcuno che sia alla sua altezza per le scene senza maglietta.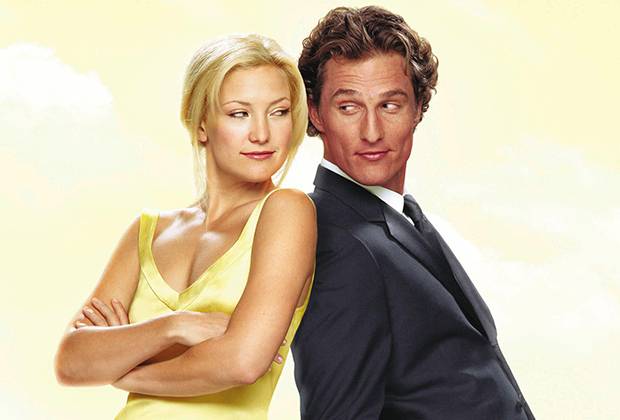 Per chi invece non ricordasse la trama di Come farsi lasciare in 10 giorni, ecco un piccolo aggiornamento. L'articolista di riviste rosa Andie Anderson e il playboy Benjamin Barry giocano con l'amore. Lui vuole dimostrare di poter far innamorare chiunque mentre lei vuole scrivere un articolo su come farsi lasciare nel minor tempo possibile.
Potete immaginare le divertenti situazioni che si vengono a creare tra i due. Per quanto riguarda il finale, andate a rivedere la commedia originale o potete aspettare l'uscita della serie che per il momento non ha ancora una data definitiva.