Ma vi rendete conto che aprile sarà pieno zeppo di Serie Tv da guardare su Netflix? Questo che stiamo per mostrarvi è un catalogo che vi terrà con il naso incollato alla tv o al computer per 30 giorni. Ancora una volta Netflix ci invita (involontariamente) a rinnovare l'abbonamento. Avete già preso appuntamenti con gli amici per pasquetta e 25 aprile? Inventatevi una scusa perché questo catalogo Netflix è davvero bollente.
Serie Tv Originali Netflix
Troy: Fall of a City – 6 aprile – 1° stagione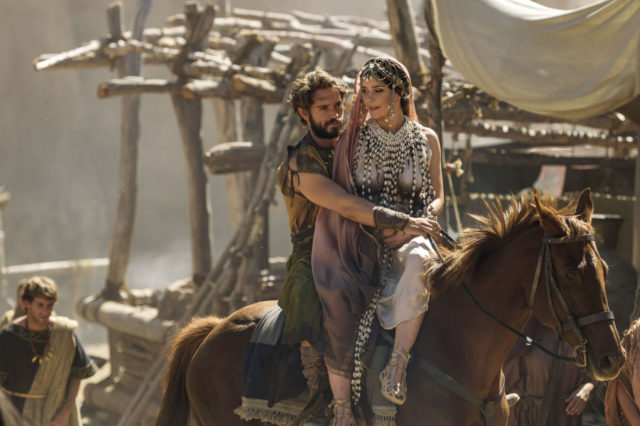 L'assedio durato dieci anni verrà raccontato tramite diverse storie, non basta sapere solo come nascondersi in un cavallo di legno. Netflix ci dà la giuste dose di corazze, armature, lance, soldati e tanto altro, come possiamo vedere dalle immagini rilasciate. C'è anche un cast piuttosto solido. Lo stesso Frank Gallagher di Shameless, interpretato da David Threlfall, è stato scelto come re Priamo di Troia, mentre Louis Hunter di The Fosters interpreta suo figlio Paride. La bellissima Elena di Troia è interpretata da Bella Dayne. Achille invece verrà interpretato da David Gyasi. Poi abbiamo Agamennone interpretato da Johnny Harris e Menelao, interpretato da Jonas Armstrong.
Fastest Car – 6 aprile – 1° stagione
Il valore della produzione della Serie Tv è prezioso: panorami lunghissimi di un paesaggio desertico montuoso, primi piani stretti di macchine e dei loro proprietari e (soprattutto) tonnellate di gomma bruciata. Per gli amanti delle auto questa Serie fa al caso vostro per la quantità di targhe famose presenti.
Chef's Table: Pastry – 13 aprile
Per la nuova mini-stagione a tema pasticceria della Serie Tv di successo di Netflix Chef's Table, il regista David Gelb e la sua troupe hanno filmato quattro acclamati chef in tre continenti. Ecco le stelle di Chef's Table: Pastry: Christina Tosi, Will Goldfarb, Jordi Roca, Corrado Assenza.