Netflix ci ha regalato e ci regala ancora gioie incredibili. Lo sappiamo bene. Da quando la piattaforma streaming più famosa ha preso piede, infatti, è diventata la più piacevole abitudine di tutti i series addicted.
Come tutte le cose belle della vita, però, anche Netflix ogni tanto ci ha fatto soffrire. Basti pensare, per esempio, alla cancellazione di alcune serie tv che seguivamo assiduamente e che ci hanno lasciato con l'amaro in bocca. I fan dell'Universo Marvel hanno capito a cosa mi riferisco, non è vero?
Ma andiamo avanti. Oggi non vogliamo parlare delle serie tv che sono giunte al termine, tutt'altro. Mentre l'estate è ormai alle porte, noi ci dilettiamo così: pregustando le perle che proprio Netflix rilascerà nella bella stagione.
Vogliamo parlare, per esempio, di Stranger Things?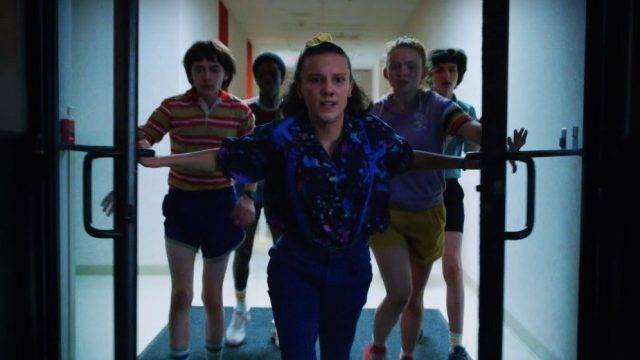 La prima stagione è stata rilasciata da Netflix nel 2016, mentre per la seconda abbiamo dovuto attendere per un anno. Per la terza, tuttavia, ci è toccato aspettare un po' di più: verrà infatti pubblicata a luglio, ed è inutile dire che non vediamo l'ora di sapere cosa accadrà.
Il finale della seconda stagione ci ha fatto comprendere che la minaccia del Sottosopra è tutt'altro che svanita.
Sappiamo che questi nuovi episodi saranno ambientati un anno dopo gli avvenimenti passati, e che il salto temporale è dovuto alla naturale crescita del giovane cast. Ma cos'altro siamo riusciti a comprendere dai trailer?
Sappiamo che El sarà alle prese con la sua nuova vita da "normale adolescente" e che potrà finalmente frequentare la scuola accanto ai suoi amici. Il piccolo Will, da quanto dichiarato, questa volta non sarà costretto a patire le pene dell'Inferno. Forse, finalmente, sarà lasciato in pace!
Il gruppo di amici, tuttavia, dovrà battersi con forze nuove e ben più pericolose del Demogorgone e del Mostro Ombra. Il rapporto tra Hopper ed Eleven sarà approfondito, così anche come le coppie formate da Max e Lucas e Mike e Undici. Siamo pronti, inoltre, a innamorarci ancora di più di papà Steve!
Insomma, noi addicted aspettiamo Stranger Things quasi quanto i bambini attendono il Natale.
Con l'estate torna anche La Casa de Papel! I trailer che stanno pubblicando sono uno più intrigante dell'altro, e non vediamo l'ora di avere di nuovo la banda riunita. Stando a quanto abbiamo avuto modo di vedere, pare che ci saranno anche delle nuove figure che risponderanno agli ordini del Professore!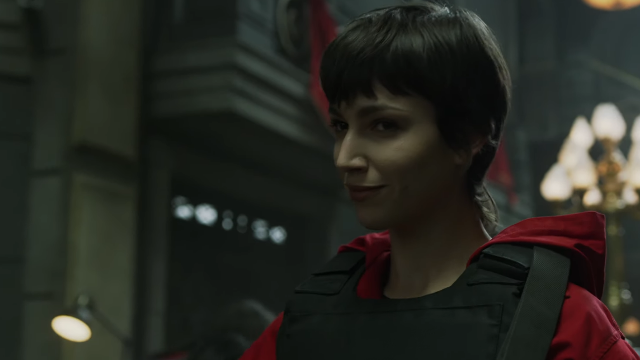 Alla fine degli ultimi episodi rilasciati da Netflix, come ricorderete, abbiamo lasciato i superstiti della banda che fuggivano via con il loro bottino, più felici che mai dopo aver fregato il sistema. Adesso, però, saranno attesi da nuove sfide, sempre più pericolose!
Insieme a Stranger Things e La Casa de Papel, c'è un altro colosso che non vediamo l'ora di incontrare nuovamente quest'estate. Stiamo parlando, ovviamente, di Orange is the New Black.
La rivoluzionaria serie tv che ci parla della vita di alcune donne rinchiuse nel penitenziario di Litchfield sta per giungere al termine, anche se forse noi non siamo ancora pronti a dirle addio definitivamente.
Le sei stagioni uscite finora hanno trattato temi molto delicati, ma adesso, alla fine del loro percorso, le detenute dovranno fare i conti con una dura verità: il carcere le ha cambiate, nel bene e nel male.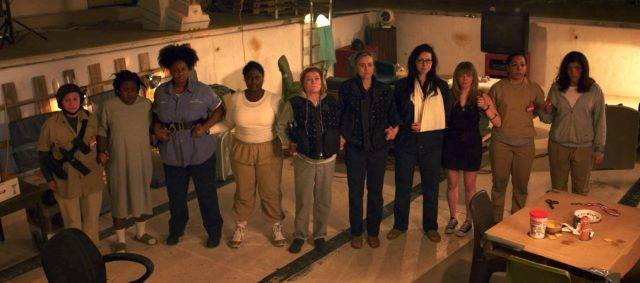 Come se la caverà Piper vivendo nuovamente da donna libera? Cosa accadrà, invece, alle detenute rimaste in prigione?
Noi non vediamo l'ora di scoprirlo.
Pare che quest'estate avremo un bel po' di cose da fare insieme a Netflix: dovremo affrontare il Sottosopra, far parte della Resistenza insieme alla banda e affrontare la fine di Orange is the New Black.
Sembra proprio che la nostra vita sociale dovrà attendere un po'.
Ma… dopo tutto, a noi va bene così!