Netflix e Mattel si sono messe all'opera. Hanno infatti ingaggiato il regista Kevin Smith (Clerks, Mallrats) per creare una serie anime limitata su He-Man, intitolata: Masters of the Universe: Revelation. Smith, che sarà sia showrunner che produttore esecutivo del progetto, ha svelato la notizia del nuovo spettacolo durante la convention annuale Power-Con che celebra ogni anno i due fratelli protagonisti delle vicende di Eternia.
Revelation riprenderà da dove si era interrotto lo spettacolo animato originale degli anni '80. Si concentrerà nella conclusione delle trame non risolte. Vedremo personaggi familiari e, stante sempre le parole di Smith, potrebbe essere l'occasione per vedere finalmente "la battaglia finale tra He-Man e Skeletor".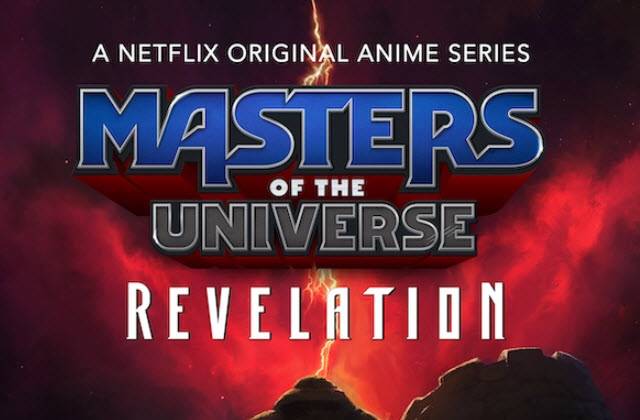 La Mattel Television sta producendo la serie, mentre è la Powerhouse Animation che sta realizzando l'animazione. Powerhouse è lo stesso studio che ha già collaborato con Netflix per Castlevania. Smith si è anche sbilanciato con il pubblico e ha fatto un'importante promessa sulla nuova serie di He-Man:
"È la storia di Masters of the Universe che hai sempre desiderato vedere da bambino".
Sfortunatamente ancora non sappiamo quanto dovremmo aspettare per averne la conferma con i nostri occhi.
Sembra però chiaro che potrebbe volerci ancora un po' di tempo. Netflix deve ancora annunciare quando Revelation sarà disponibile per lo streaming. Intanto questo è quello che possiamo leggere nella sinossi della serie messa a disposizione da Netflix:
"Ritorno radicale a Eternia, Revelation è un sequel diretto dell'era classica di Masters of the Universe. Con i preferiti dagli appassionati He-Man, Orko, Cringer e Man-At-Arms, la storia pone i nostri eroici guerrieri e guardiani di Castle Grayskull contro Skeletor, Evil-Lyn, Beast Man e le vili schiere di Snake Mountain! Ma dopo che una feroce battaglia finale spacca Eternia per sempre, tocca a Teela risolvere il mistero della scomparsa Spada del Potere in una corsa contro il tempo per impedire la fine dell'Universo! Il suo viaggio svelerà finalmente i segreti di Grayskull. Questa è l'epica saga di He-Man and the Master of the Universe che i fan aspettano di vedere da 35 anni!"
Leggi anche: Netflix – Crea un contratto per vedere le Serie Tv in coppia