Marianne è una serie tv francese costituita da 8 episodi dalla durata variabile di 40/50 minuti, disponibile sulla piattaforma Netflix a partire dalla data non casuale di venerdì 13 settembre 2019.
Quello che la rende davvero interessante è che è una serie tv horror nel vero senso del termine.
Questo genere sopravvive a fatica, ne danno l'esempio serie tv a tema piuttosto boh, come Scream o Slasher. È facile terrorizzare per un limitato numero di minuti (non a caso, al momento It Capitolo 2 è ai vertici delle classifiche dei campioni di incasso al cinema), ma piuttosto complicato farlo per diversi episodi. È riuscita in questo compito The Haunting of Hill House, un vero gioiellino del genere.
Eppure, tutti gli altri tentativi sono stati, chi più chi meno, dei buchi nell'acqua. Se non altro la serialità francese aveva già sfiorato questo genere con Les Revenants, forse la più ambiziosa serie tv d'oltralpe.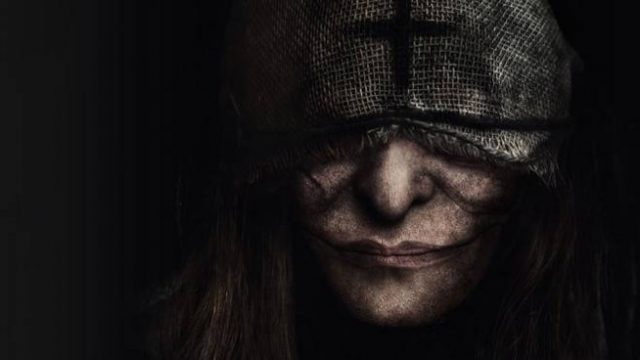 Solitamente, tuttavia, si eccede in storie trite, consumate, che non fanno più paura a nessuno, in altre gli effetti speciali hanno il raro dono di rovinare l'atmosfera, in altre ancora non c'è nessun elemento che faccia davvero paura. La maggior parte delle serie tv a tema horror sono puri esercizi di stile dedicati agli irriducibili amanti del genere.
Marianne è un caso a parte.
Non solo perché non è una serie solo per adolescenti, o per gli appassionati di horror: la trama ben strutturata, la suspense costante e la qualità del recitato la rende interessante anche per un pubblico più maturo.
Tutto inizia con la famosa e giovanissima scrittrice di romanzi horror Emma Larsimon che, tornata al proprio paese di origine, si rende conto che i personaggi e le vicende descritti nei suoi libri prendono vita anche nella vita reale. È interessante (e non trascurabile) che Emma abbia preso la decisione di smettere di scrivere, un chiaro rimando al Paul Sheldon dell'universo di Stephen King (il cui ultimo lavoro omaggia una certa serie tv).
Il suo desiderio verrà ostacolato da una fan, anzi, la sua "fan numero uno" (evidente riferimento a Misery non deve morire), la signora Daugeron.
Come la protagonista dei suoi libri Lizzie Larck, che combatte contro Marianne, il demone cartaceo, così Emma dovrà combattere contro un demone reale che uccide senza pietà intorno a lei.
Marianne ha molte frecce nella propria faretra, a partire dal cast. La signora Daugeron, interpretata da Mireille Herbstmeyer, è davvero spaventosa e inquietante. La protagonista, Victoire Du Bois, già vista in Call Me by Your Name, è insieme fastidiosa, bellissima, credibile e regala al personaggio di Emma un'intensità eccezionale, nel bene e nel male. Emma non è un personaggio interamente positivo, anzi, non è la classica eroina dei film horror che non ha mai paura di fronte a nulla. È un personaggio realistico, con un'infinita serie di debolezze e fragilità. Anche gli attori di contorno non sono da meno.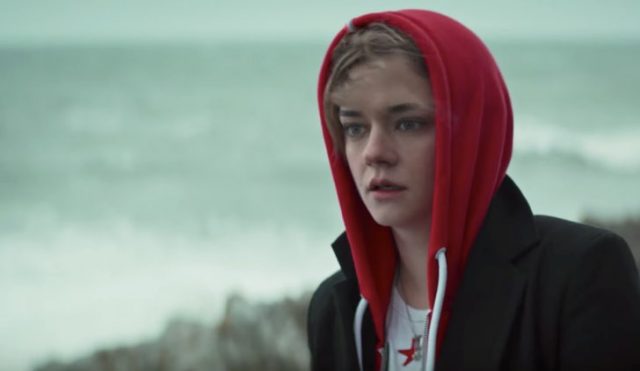 Gli effetti speciali non sono risibili come nella maggior parte dei casi delle serie tv di questo genere. Diciamolo, per gli appassionati di horror non c'è niente di più castrante di effetti speciali che sembrano finti ed eccessivi. Non è il caso di Marianne, pur non disponendo di un budget faraonico come le produzioni americane.
Il costante rimando al passato, al sogno, al leggero confine da malvagità e disagio sociale tiene sul filo del rasoio, perché nulla è mai interamente come ci si aspetta. Ogni colpo di scena, ogni dubbio instillato nello spettatore, perfino l'utilizzo del jump-scare è funzionale alla storia.
Per quanto possa sembrare relativamente poco rilevante, anche la colonna sonora è ben curata e, anch'essa, integrata nella storia narrata: ci sono musiche malinconiche tutte francesi e altri pezzi che strizzano più l'occhio al pubblico internazionale.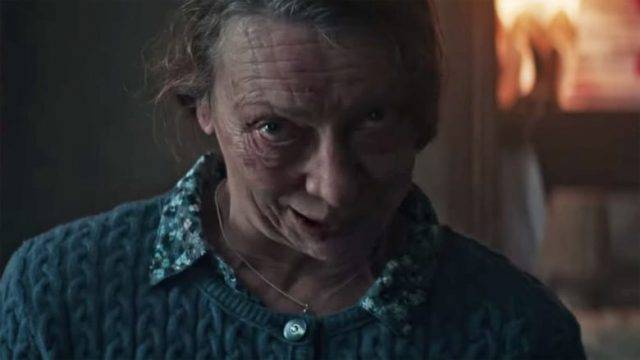 Il finale rimane aperto a una possibile seconda stagione, ma si potrebbe persino pensare che Marianne possa finire definitivamente con la sua ottava puntata. C'è un cliffhanger, ma non è uno di quelli che lascia totalmente l'amaro in bocca.
Marianne è un ottimo esempio di come il genere horror possa risorgere dalle proprie ceneri anche per le serie tv.