Marvel's Luke Cage è stata una delle serie tv Marvel approdate su Netflix. Il personaggio di Power Man (Mike Colter) aveva già fatto il suo esordio nello show Jessica Jones, la cui protagonista è interpretata da Krysten Ritter. Aggiungere il paladino di Harlem al catalogo Netflix era ormai necessario.
Se nella prima stagione l'eroe dalla pelle indistruttibile ha dovuto fare i conti con un antagonista che non era alla sua altezza, nella seconda le cose cambiano. E in meglio.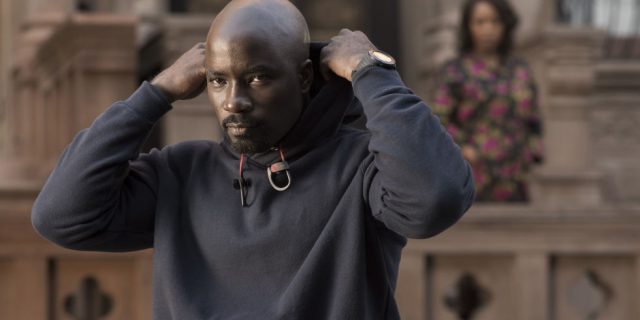 È infatti grazie alla seconda stagione che questo show riesce a ottenere più ascolti, venendo apprezzato sia dalla critica che dai fan dell'omonimo personaggio. Ha quindi sorpreso un po' tutti l'improvvisa cancellazione della serie. Una settimana dopo quella di Iron Fist.
Ma quali sono le ragioni che hanno portato a questa drastica decisione?
Le idee riguardo le cause di tale provvedimento sono molteplici e tutte plausibili, considerato l'improvviso colpo di scena.
L'ipotesi che la serie tv su Luke Cage sia stata cancellata a causa dei bassi ascolti non regge granché. È infatti impossibile non confrontare i dati con la seconda stagione di Jessica Jones, considerata un flop. Seguendo questo filo conduttore, anche quest'ultima serie avrebbe dovuto subire lo stesso destino di Luke Cage.
Ma le cose sono andate diversamente.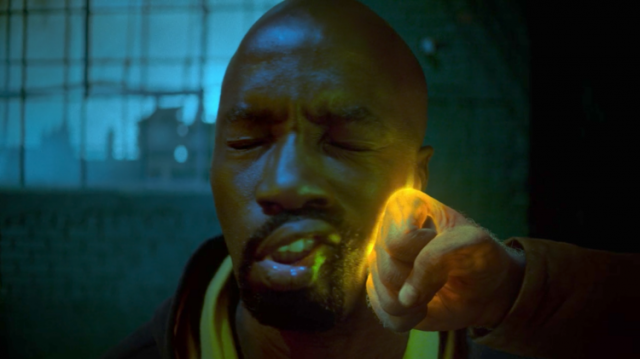 Lo showrunner Cheo Hodari Coker aveva già iniziato a lavorare alla sceneggiatura della terza stagione, ma pare che delle divergenze creative tra la Marvel e Netflix abbiano condotto all'eliminazione prematura della serie tv. Inoltre, la necessità di ridurre da 13 a 10 episodi l'eventuale terzo capitolo aveva già fatto avvertire una spiacevole tensione tra le due compagnie, così come i vari disguidi riguardanti la sceneggiatura poco apprezzata.
Un'altra teoria fa invece leva sullo scarso successo ottenuto dalla serie, a partire dai suoi primi passi.
Come Iron Fist, lo show su Luke Cage non ha riscosso molte critiche positive dopo la sua prima stagione. E malgrado la seconda sia riuscita a rimediare ai danni causati in passato, si pensa che Netflix rimuginasse sulla sua cancellazione già da parecchio tempo per via del budget faraonico speso per i prodotti della Marvel mai ripagato col successo sperato.
La competizione è sempre stata molto alta, e forse la piattaforma più popolare al mondo ha capito di non poter rischiare ulteriormente. La speranza è comunque l'ultima a morire. Infatti, oltre alle congetture riguardo le motivazioni di tale cancellazione, si ipotizzano nuovi scenari che vedrebbero un degno ritorno dell'eroe di Harlem.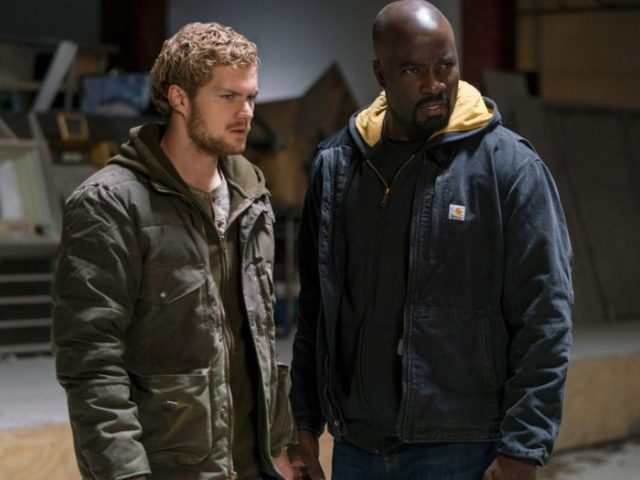 L'ipotesi più accreditata è quella di rivedere Luke Cage a fianco di Iron Fist nel famoso duo "Eroi in Vendita". Così come nel fumetto originale, i due protagonisti potrebbero lavorare insieme per proteggere New York da numerose minacce.
Non sarebbe la prima volta che vedremmo il formidabile duo insieme. Già nella 2×10 di Luke Cage, e precedentemente in Marvel's The Defenders, i due eroi hanno combattuto insieme combinando i propri poteri e riscuotendo un successo enorme. Persino l'immagine postata su Instagram da Finn Jones (Danny Rand/Iron Fist) lascia intravedere un barlume di speranza.
Nella foto in questione il pugno di Iron Fist colpisce la mano di Cage. Suddetto episodio, che ha visto collaborare Luke e Danny, è infatti considerato uno dei migliori dell'intera stagione, sia per la scena di lotta, che per l'effettiva chimica tra i due personaggi.
Sarebbe quindi davvero possibile un nuovo crossover tra l'eroe di Harlem e l'arma immortale di K'un-L'un?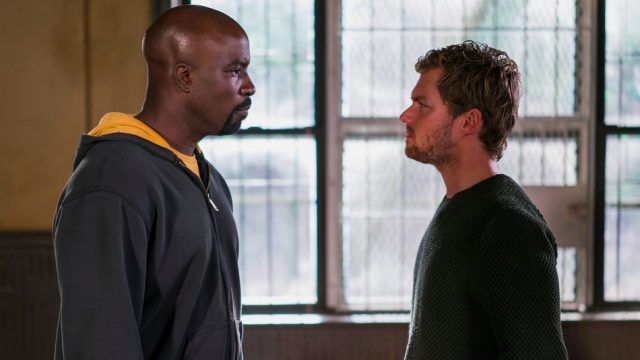 Non ci sono certezze, ma soltanto delle supposizioni. I fan, in ogni caso, sperano ardentemente di rivedere i due eroi dei fumetti combattere ancora insieme. E l'eliminazione precoce delle due serie, a distanza di una sola settimana, non fa che aumentare i dubbi a riguardo.
Altre voci fanno invece pensare che sia Luke Cage che il giovane Iron Fist verranno ripresi dalla nuovissima piattaforma di streaming della Disney.
Si pensa anche che Power Man farà il suo ritorno in un'eventuale seconda stagione di Marvel's The Defenders.
Nonostante gli autori abbiano deciso, al momento, di non realizzare un sequel, un'atmosfera di silenzio e incertezza domina la scena, spingendo gli spettatori a speculare su qualsiasi news o rumour. Gira da qualche giorno la notizia che la pagina Facebook The Defenders, rinominata poi NX per pubblicizzare altri geek show, sia ritornata al suo titolo originale. Ma non è tutto: la pubblicazione di un'immagine promozionale che mostra Daredevil, seguita da una frase enigmatica, ha creato parecchio scompiglio nel web.
In realtà la suddetta notizia è soltanto l'ennesima fake news: nulla è cambiato nella pagina in questione e il riferimento alla foto promozionale di Daredevil proviene semplicemente da una fanpage.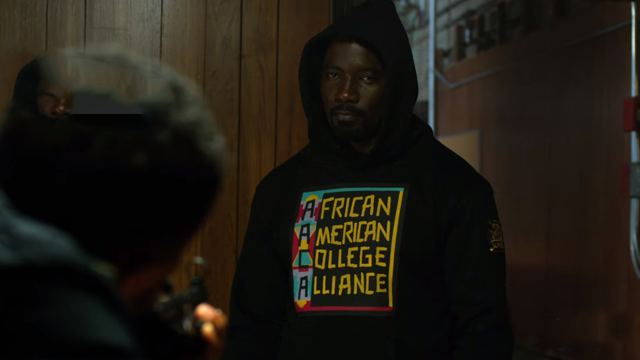 Possiamo comunque incrociare le dita e aggrapparci alle interviste di Jeph Loeb, produttore televisivo e capo della Marvel Tv.
Loeb ha dichiarato infatti che la possibilità per una nuova stagione di Marvel's The Defenders è sempre viva. Soltanto perché non vi è alcun progetto in vista riguardo la serie tv non si può escludere a priori l'eventualità di una continuazione.
Il produttore televisivo ha così continuato:
Non necessariamente saranno presenti gli stessi Defenders della prima stagione. Ci sono molti altri Avengers nel MCU.
Loeb ha anche aggiunto che nessuno nella prima stagione si rivolge ai quattro eroi con il nome Defenders, né hanno un costume che rimanda a tale titolo. Jessica Jones, Matt Murdock, Luke Cage e Danny Rand sono soltanto quattro eroi sfortunati che hanno ben poco in comune. Eppure le loro strade si sono incrociate comunque.
L'eventualità di una seconda stagione, magari con nuovi protagonisti (magari già visti negli show Marvel ma con ruoli minori), non sembra poi così impossibile.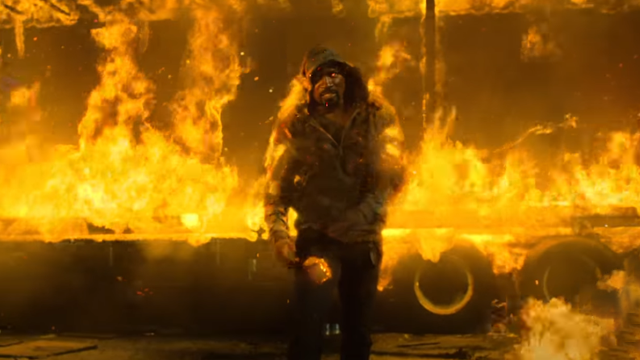 In ogni caso ci ritroviamo dinanzi a una mossa subdola, quanto astuta, delle due piattaforme più importanti al mondo. Questo clima di incertezza e disorientamento non fa che aumentare la voglia di saperne di più sul destino dei nostri eroi Marvel.
Non ci resta che attendere cosa accadrà più avanti e sperare che Luke Cage possa ricevere una conclusione degna dell'eroe che è.