L'eroe di Harlem è tornato e ha portato con sé una nuova nemesi. Netflix e Marvel hanno rilasciato un nuovo trailer completo per la seconda stagione di Luke Cage che verrà messo in onda interamente il 22 giugno. Nel video di quasi due minuti e mezzo, il nuovo look di Luke Cage è ancora il migliore.
Saranno trascorsi quasi due anni da quando è arrivata la prima stagione, con la morte scioccante di un cattivo (Cottonmouth), e l'ascesa di un altro (Diamondback). L'eroe era al centro di The Defenders della Marvel, uscito nell'agosto 2017, che ha rapidamente risolto il cliffhanger alla fine della prima stagione di Luke Cage.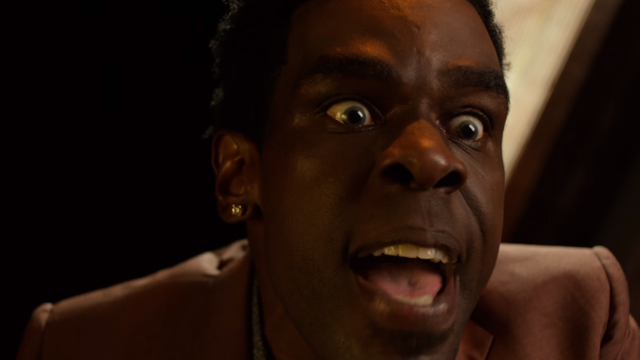 La seconda stagione, invece, vede Luke completamente libero. Ha abbracciato pienamente la sua eroica reputazione ad Harlem. Ma non è l'unica persona con una super forza interessata al futuro della città. Ecco che compare Bushmaster, uno dei cattivi più riconoscibili di Cage dalla tradizione della Marvel Comics, interpretato da Mustafa Shakir. Il trailer vede Cage e Bushmaster l'uno contro l'altro.
Altri "volti nuovi" abbiamo Simone Missick che riprende il ruolo di Misty Knight, detective del NYPD visto per la prima volta in The Defenders. In termini di nuove aggiunte al cast, il trailer rivela la partecipazione del defunto attore Reg E. Cathey nella seconda stagione. "L'oscurità con cui affronti ogni giorno, ti può consumare se la lasci", sono queste le parole del personaggio di Cathey che dice a Luke vicino alla fine del trailer. Cathey è morto a febbraio di cancro ai polmoni, aveva partecipato a Serie Tv come Oz, The Wire e House of Cards.
Luke Cage arriva il 22 giugno su Netflix. Ma adesso abbiamo detto abbastanza non dobbiamo fare altro che goderci il trailer: