Il Kaos sta arrivando. Parodiando il più famoso "inverno". E l'attesa è altrettanto coinvolgente. La nuova Serie Tv targata Netflix e affidata alla mano di Charlie Covell ha già creato un'attesa enorme su di sé. E sapete cosa? Non sappiamo nemmeno noi il perchè.
Riflettendoci un attimo, cosa sappiamo dei 10 episodi che verranno trasmessi? Niente. O meglio, sappiamo quanto c'è stato detto. Sarà una sceneggiatura originale che prevede una "rivisitazione contemporanea della mitologia greca". E nel dettaglio "esplorerà i temi della politica di genere, della sessualità, del potere e della vita negli inferi".
Questa descrizione già ci spalanca porte di possibilità e potenzialità enormi. Possiamo solo immaginare le opportunità a disposizione quando si mettono insieme elementi come "mitologia greca", "politica" e "potere". Se ci aggiungiamo poi una solida base di scrittura e una mente creativa con un talento per la satira, corriamo seriamente il rischio di ottenere un prodotto geniale.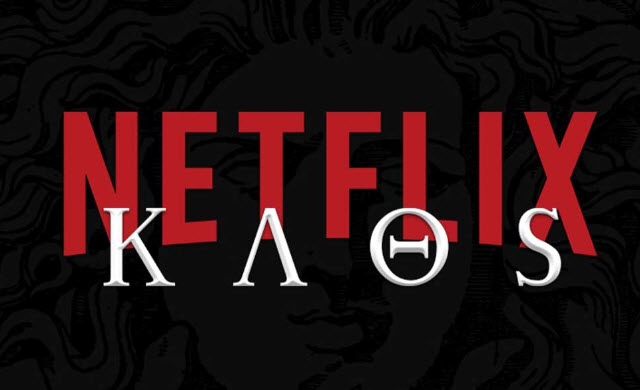 Non abbiamo visto né un teaser né un trailer. Immagini della produzione, non ce ne sono. Le notizie sul cast sono minime. Nemmeno la reale ambientazione, temporale e geografica, è stata resa nota. Se Netflix voleva catalizzare la nostra curiosità e stuzzicare la nostra dipendenza da nuove Serie Tv, ha centrato in pieno l'obiettivo. La formula magica sembra applicata a regola d'arte. Prendi un argomento vasto e noto come spunto per la trama, mettilo sul tavolo di un'autrice sagace e irriverente. Tieni tutto nascosto ma fai trapelare poche e accattivanti notizie… e noi divoratori seriali del piccolo schermo ne saremo conquistati.
L'utilizzo del mito greco antico già da solo è sufficiente per farci girare la testa. Questo soggetto ha sempre avuto storicamente un grande potenziale cinematografico e di conseguenza, oggi, televisivo. Tuttavia vedere le divinità del vecchio mondo ellenistico portate in vita da una penna che sa anche strizzare l'occhio alle sfumature più comiche, ci mette a disposizione possibilità ancora più accattivanti .
Ci sono semplicemente così tante strade che Covell potrebbe scegliere di affrontare con questa Serie Tv che è lecito sognare tutto. Trasporterà nel mondo moderno le figure arcane e fantastiche del pantheon greco? O in un'ambientazione arcaica e classica mostrerà queste tematiche dell'attualità? Il riferimento al mondo "sotterraneo" degli inferi, in particolare, ci fa interrogare su quali figure mitologiche possano essere protagoniste di Kaos. Viene spontaneo pensare ad Ade. E di conseguenza compare nella mente l'immagine tragica e bellissima di Persefone. Il suo rapimento negli inferi sarebbe la storia perfetta da cui partire per una discussione su potere, lotta di genere e sessualità. Un mito completo e sfaccettato. Temi come "bellezza", "rapimento", "incesto familiare", "libertà individuale" permeano questo racconto legandosi agli aspetti più terreni della "stagionalità" e della "natura".
La storia della Grecia antica rappresenta un'enorme opportunità quando si osservano le dinamiche del potere e la sua influenza nella vita. In particolare quando si tratta di dinamiche legate al genere e alla sessualità. Il ruolo dominante delle figure maschili sia nella storia che nella mitologia (c'è bisogno di citare il curriculum di Zeus?) è risaputo. Kaos però potrebbe ribaltare tutto questo. Potrebbe andare a sottolineare e raccontare una molteplicità di sfaccettature all'interno dei miti in cui il ruolo femminile assurge a protagonista degli eventi. Le possibilità sono innumerevoli.
Per quanto riguarda le discussioni sulla sessualità che derivano dalla politica di genere, è ovvio che l'omosessualità era essenzialmente all'ordine del giorno nella civiltà della Grecia antica. Questo fa sì che apparisse, almeno in tema e sottotesto, nella stessa mitologia. Seguendo questa linea di pensiero, la storia di Achille e Patroclo potrebbe essere un altro esempio perfetto come spunto di interesse per questa ambiziosa Serie Tv.
Poi c'è il potere fine a sé stesso. La politica. La mitologia ellenica è il sostrato di questi stessi concetti. Le strade da percorrere, i miti a disposizione e i temi nei quali muoversi offrono sfaccettature e possibilità quasi infinite. Il legame tra dinamiche umane e metafore della vita è il pane quotidiano della mitologia greca che da sempre affascina la storia culturale e filosofica del mondo occidentale. Pensiamo ad esempio a come Jorge Borges abbia preso spunto dal mito del Minotauro. Nel suo racconto "La casa di Asterione" affronta una magistrale indagine della solitudine e discriminazione umana, sfruttando il ribaltamento dei ruoli nella figura del Minotauro segregato all'interno del labirinto di Cnosso.
Questo stesso mito poi dà l'opportunità di soffermarsi sulla costruzione stessa del labirinto, e affrontare il tema dell'ambizione umana. Del rapporto padre-figlio nelle figure di Dedalo e Icaro. Mito capace di scavare nelle profondità di un concetto come quello di "sogno" inteso come desiderio di avventura, superamento dei limiti umani e drastico confronto con la realtà. Il sogno di Icaro, folle e bellissimo, si scioglie di fronte all'impraticabilità. La punizione divina per un'ambizione troppo grande.
Ma non si esaurisce qui. Teseo e Arianna. Un amore drammatico e profondo che svanisce sulla via del ritorno dall'impresa di Teseo con il Minotauro. Arianna innamorata di Teseo abbandonata sulla via del ritorno e consolata dal dio Dionisio. Da un unico spunto, il dedalo di Cnosso, la mitologia greca ha saputo tracciare una moltitudine di strade che attraversano le più variegate vicende umane.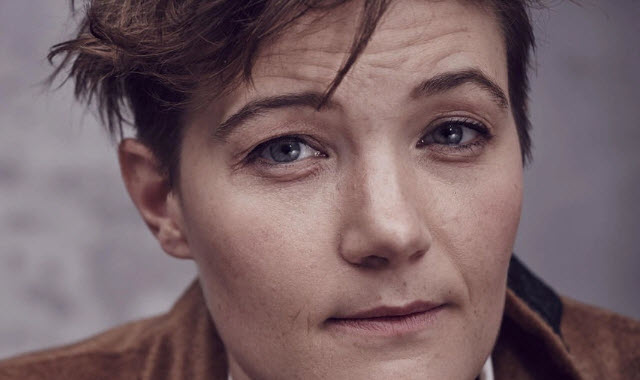 È proprio questa l'opportunità e la sfida che la nuova Serie Tv Netflix deve avere il coraggio di affrontare. Come per il mito di Persefone o quello di Cnosso, di cui abbiamo appena parlato, la mitologia greca offre un mondo di spunti ghiotti e malleabili. Con tanta carne al fuoco, l'asticella delle aspettative si alza a dismisura. E non riusciamo a immaginare una personalità più adatta di quella di Charlie Covell per raccogliere questo guanto di sfida.
Inutile dire che i fan di The End of the F ****** World sono in cerca di un regalo, mentre aspettano la sempre più nebulosa stagione 2. Per quanto riguarda gli spettatori che invece non conoscono il lavoro di Covell, Kaos sembra l'opportunità perfetta per iniziare ad addentrarsi nella sua rete di umorismo meravigliosamente nero e dallo stile unico.