Anno Domini 2018. Il Covid non esiste ancora, viviamo un'estate spensierata e tranquilla. In Cina vengono clonati per la prima volta due primati, i Maneskin cantano la struggente Torna a Casa e nelle sale cinematografiche ancora strapiene il film Marvel, Avengers – Infinity War, fa il pieno di incassi. Per quanto riguarda il piccolo schermo invece, nello stesso anno e precisamente il 10 giugno, un meteorite seriale impatta la terra e crea un cratere di emozioni. Parliamo di Kaos, una delle serie tv che ha mandato più in hype i milioni di fan del piccolo schermo. Per quale motivo? In realtà non ce n'è uno preciso, ma per due mesi l'ipotetica produzione Netflix ha monopolizzato tutte le testate giornalistiche che si occupano di serie tv e cinema (anche noi ne abbiamo parlato qui). Finito il clamore dei primi tempi, il silenzio e il mistero sono calati sulla serie tv.
Dopo più di un anno però, Netflix è tornata a parlare di Kaos (qui trovate i dettagli). Era esattamente il 2019 quando la creatrice di Kaos, Charlie Covell, ha rilasciato alcune dichiarazioni legate alla produzione Netflix. L'autrice ha dato ulteriori dettagli dicendo che si tratta di una rivisitazione contemporanea della mitologia greca, una serie di 10 ore che sarà un po' Game of Thrones e un po' The End of the F***ing World (scritta sempre dalla Covell). Kaos parlerà di famiglia, politica di genere e di potere, concentrandosi su tre mondi: quello degli Dei, quello della Terra e quello degli Inferi. L'autrice ha poi detto che la serie tv sarebbe sbarcata sui piccoli schermi per la seconda metà del 2021, ma ad oggi, non abbiamo avuto altre notizie riguardo la produzione. Cosa è successo? Non ne abbiamo idea.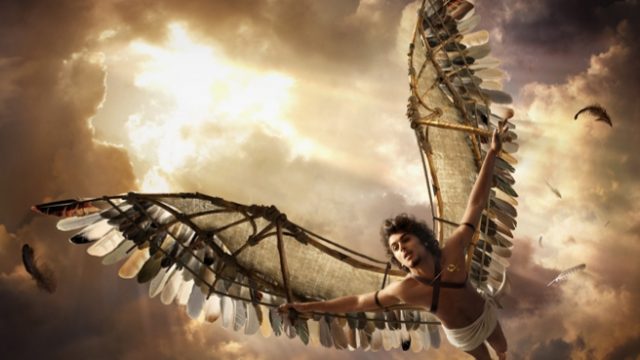 I problemi di Kaos
Dopo quelle frasi di Covell però, nel mondo seriale e, più in generale, in quello reale è praticamente successo di tutto. Le cose sono cambiate a causa dell'emergenza Coronavirus che ha costretto lo showbiz a chiudere ogni set televisivo e cinematografico. In più bisogna anche analizzare il problema riguardo le tematiche della serie tv. Kaos si prefigurava in realtà come una produzione diversa dal solito e dunque le aspettative legate a essa erano piuttosto alte. La serie infatti, come vi abbiamo già detto, nasceva con l'intenzione di riscrivere la mitologia greca, aggiungendo degli accenti fantasy e moderni a temi universali come il potere, le politiche di genere e la vita all'interno dei luoghi più malfamati. Le chiavi di elaborazione del mito greco sarebbero dovute essere tre: dark, comica e contemporanea. Il problema riguardo a Kaos è dunque quello del tempismo e dell'asincronia cronologica dei temi trattati. Cerchiamo di spiegare meglio.
La serie tv affronterebbe temi ormai "passati" o comunque di cui in questi anni si è parlato in lungo e in largo. C'è poi la questione del politically correct. Abbiamo parlato più volte di questo spinoso problema, di quanto sia giusto trovare un bilanciamento per non cadere nella banalità, o viceversa nella lascività. E questo metro di giudizio cambia di anno in anno in base anche a quanto lo showbiz voglia concentrarsi su alcuni precisi argomenti. Una serie come Kaos, scritta ormai nel 2019, rischia a oggi di essere anacronistica e asincronica rispetto a alcuni temi, come quelli anticipati dalla showrunner, su cui nessuno si può permettere di sbagliare. Sebbene quindi, già esista fisicamente nel catalogo Netflix, è per certi versi normale che Kaos non si sia ancora palesata al mondo. Il rischio per Netflix e per la stessa autrice di rimanere ustionati irrimediabilmente da questo braciere di aspettative è altissimo. D'altra parte va detto che, un eventuale successo della serie tv, innalzerebbe per sempre la casa produttrice e la Covell nell'olimpo della serialità mondiale. Ma vale la pena rischiare? Sembra che la risposta sia affermativa.
Il 2023 sarà l'anno di Kaos?
Non sappiamo ancora quando uscirà sulla piattaforma ma le riprese dovrebbero iniziare nel mese di maggio 2022 a Londra, nel Regno Unito e in Spagna. Conosciamo però alcune scelte narrative della produzione. Questa infatti dovrebbe partire mostrando Zeus preoccupato per la fine del mondo che crede ormai vicina mentre sulla terra, sei umani scoprono che il loro destino è scritto in un'antica profezia. Il resto è mistero. Netflix al momento sta mantenendo il massimo riserbo e non è ancora fissata una data di uscita per Kaos, né si conosce alcun componente del cast. Possiamo solo ipotizzare che la serie possa uscire verso la metà del 2023, considerando che le riprese devono ancora iniziare e prenderanno avvio a maggio, Covid permettendo.
Non bisogna far altro che aspettare, dunque, per capire se davvero avremo la possibilità di tuffarci in questo mondo mitologico, ma moderno. Sicuramente i presupposti per far sì che Kaos diventi una delle migliori serie tv mai prodotte ci sono tutti. C'è l'amore per gli spettatori verso la mitologia, che alla fine non è niente di altro che il primo contenitore di storie, progenitore della serialità e del cinema. C'è una Netflix che vuole continuare a stupire e provare a fare della qualità – e non della quantità – un vanto. Abbiamo poi una showrunner che è stata capace di creare il mondo di The End of F***ing World, dunque non parliamo di una novellina e infine abbiamo quell'attesa rendono la produzione un oggetto misterioso, da scoprire con delicatezza. Insomma, siamo qui a scrivere ancora una volta che non vediamo l'ora di poter vedere Kaos. E speriamo che questa sia l'ultima volta.
Scopri Hall of Series Plus, il nuovo sito gemello di Hall of Series in cui puoi trovare tanti contenuti premium a tema serie tv