Era il 10 giugno del 2018 quando il mondo seriale stava per essere sconvolto da un comunicato ufficiale del colosso streaming Netflix. La piattaforma californiana, in quel caldo giorno estivo, annunciava al mondo la produzione di Kaos (qui trovate il nostro articolo che riporta la notizia). Un progetto ambizioso e intrigante che, citando la stessa Netflix, sarebbe stata una serie tv cupa e contemporanea che avrebbe ridisegnato in chiave dark la mitologia greca. Uno show che avrebbe esplorato la politica di genere, il potere e la vita negli inferi. Una serie televisiva, insomma, con tutte le carte in regola per diventare una pietra miliare del piccolo schermo. Da quel 10 giugno 2018 sono ormai passati quasi tre anni e le notizie su Kaos latitano. La produzione evento Netflix si è trasformata in un oggetto misterioso.
In questo articolo vogliamo provare a ripercorrere le varie tappe che ci hanno portato fino a oggi. Cosa sappiamo? Cosa aspettarsi? Queste domande torturano tutti i serial addicted da un bel po' di tempo. Kaos ha infatti generato un hype incredibile, per certi versi inspiegabile, in tutti i fan del piccolo schermo, ma allo stesso tempo li ha sedotti e abbandonati. Questa spasmodica attesa sarà ripagata? Un'altra domanda a cui non c'è una risposta. Di certo i presupposti per fare di Kaos un prodotto incredibile ci sono tutti. Non corriamo troppo però, procediamo con calma ad analizzare tutti i fatti accaduti da quel 10 giugno.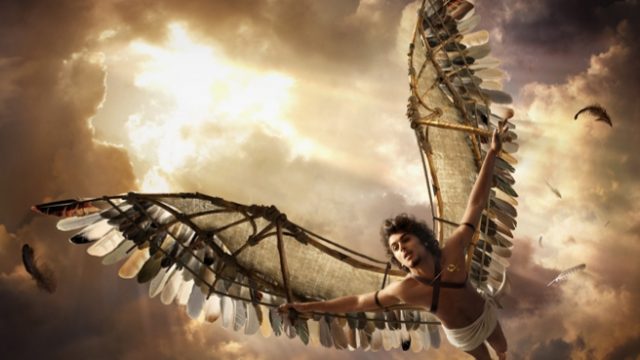 Cosa sappiamo su Kaos?
Quello che è certo è che Netflix ha ingaggiato, e successivamente riconfermato, come sceneggiatrice Charlie Covell, nota a tutti per essere stata la penna che ha adattato al piccolo schermo The End of F***ing World. L'autrice, ormai un anno fa, aveva detto di avere consegnato a Netflix la terza bozza della sceneggiatura per l'episodio pilota e anche gli episodi due e tre sarebbero stati pronti per essere consegnati alla piattaforma streaming californiana.
La Covell ha poi continuato cercando di fare più chiarezza sulla trama, ecco le sue parole:
"Si tratta di una rivisitazione contemporanea della mitologia greca, perciò si parla di una grande produzione. Si tratta di dieci episodi per Netflix, pertanto speriamo che avrà la stessa portata di Game of Thrones, ma il tono sarà simile a quello di The End of The F***ing World in termini di umorismo, di colonna sonora e di aspetto: per quest'ultimo mi sono ispirata a Romeo + Juliet di Baz Luhrmann". La scrittrice ha poi continuato raccontando che Kaos si articolerà su tre mondi ben definiti: quello degli Dei, quello sulla Terra e quello degli Inferi. Il primo episodio dovrebbe vedere come protagonisti Orfeo ed Euridice. L'autrice ha poi concluso dicendo: "Prenderemo i miti e li capovolgeremo, praticamente. Gli dei sono come una grande famiglia disfunzionale e la serie sarà ironica, cupa e triste".
Le riprese della serie tv sarebbero dovute iniziare nell'estate del 2020 (come vi abbiamo raccontato qui), ma a causa della drammatica pandemia che ancora oggi flagella tutto il mondo non abbiamo avuto più notizie dell'avanzamento dei lavori. Lo sviluppo e la scrittura degli sceneggiatori potrebbero comunque essere proseguiti da remoto. Una volta allentate le misure per contenere la pandemia, però, resterà da capire come e quando ripartiranno i lavori di preproduzione della serie tv. Kaos sarebbe dovuta uscire in questo 2021, ma sembra essere sparita dai radar di navigazione di quella portaerei immensa che è il mondo della serialità. Netflix infatti non ha rilasciato alcun comunicato e sembra quasi far finta che Kaos non esista. Perché? Proviamo a rispondere.
Il mistero Kaos
Sembra quasi che la casa di produzione seriale voglia mantenere un basso profilo, voglia allentare la presa e ridimensionare il fenomeno mediatico esploso dalla notizia di una produzione in cui si uniscono la classicità della mitologia alla modernità della rivisitazione gotica. Prima di continuare con le speculazioni, però, una piccola curiosità. Kaos risulta già disponibile nel catalogo Netflix, così come è già disponibile la sua sinossi. Questo è un indizio non indifferente che ci porta a pensare che lo sbarco di Kaos sul pianeta rosso Netflix non è poi così lontana come possiamo immaginare. Va pure detto però che, se si esclude la brevissima descrizione, non c'è nessuna altra informazione, non è indicato nessun attore e non vi è alcuna immagine di copertina per la serie tv.
Perché?
Un'altra domanda a cui è difficile rispondere dato che non ci sono notizie a riguardo. L'opzione più probabile è che l'inspiegabile tumulto mediatico suscitato da quel comunicato del 10 giugno 2018 abbia schiacciato, con aspettative enormi, Netflix e gli sceneggiatori della serie tv. Una sorta di timore reverenziale verso una produzione trasformata in successo ancora prima di aver potuto vedere anche solo un trailer di 30 secondi. Tutto questo rende esplicita anche una nostra implicita speranza, ovvero che Netflix e la Covell abbiano curato nei minimi particolari la creazione di questa serie tv nata già capolavoro. Si tratterebbe infatti di una occasione persa non sfruttare questa curiosità che dopo 3 anni circonda ancora Kaos. Il colosso californiano però, a differenza di altre volte, sembra essere consapevole della responsabilità nel dover portare su schermo tematiche del genere e di quanto i fan non aspettino altro che una messa in onda perfetta.
Insomma, Netflix e la Covell hanno per le mani una gallina dalle uova d'oro che potrebbe però trasformarsi in una patata bollente. L'attesa aumenta il desiderio, ma la fretta si potrebbe rivelare un difetto mortifero per una produzione gravata da tali aspettative. Semplicemente, dietro al mistero Kaos potrebbe celarsi la voglia di creare un prodotto che possa essere ricordato non solo per essere stato capolavoro prima ancora di essere fruito, ma di rimanere tale dopo l'esame dei milioni di abbonati.
Mistero svelato quindi?
No. Anche questa, in un certo senso, è una speranza più che un dato di fatto. Stiamo parlando però di mitologia e divinità, quindi lasciateci percorrere il cielo della fantasia con voli pindarici, stando sempre attenti, ovviamente, a non avvicinarci troppo al sole. Non sia mai che si dovessero sciogliere le nostre fragili ali di cera, piume e sogni.