Avevamo già sentito parlare a giugno 2018 di una nuova produzione Netflix sulla mitologia greca. Dopo il successo di The End of the Fu***ing World, Netflix ha firmato con lo sceneggiatore Charlie Covell, segnando una seconda collaborazione: la serie tv intitolata Kaos. Una commedia noir che Netflix svilupperà in dieci episodi, della durata di un'ora ciascuno, rivisitando la mitologia greca in modo moderno e contemporaneo. La serie esplorerà vari argomenti come il potere, la politica e la vita negli inferi.
Per ora, il cast della serie non è stato annunciato, come neanche data di uscita. Al momento dell'annuncio, ormai un anno fa, la serie è stata ricercata da milioni di utenti, diventano un caso seriale virale mai visto. Dopo mesi e mesi di silenzio, finalmente è arrivato un segno da parte di Netflix. Precisamente da Netflix France, che mediante il suo account Twitter proprio ieri è tornata a parlare della misteriosa serie.

La piattaforma di streaming ha recentemente confermato che le cose procedono e si è esposta sul fatto che stanno preparando la serie Kaos, fugando ogni dubbio sul fatto che il progetto potesse essere naufragato.
Ma non è tutto: nei commenti, agli utenti che chiedevano con veemenza quando arrivasse la serie, Netflix France ha risposto: "Prochainement, plus ou moins". Tradotto: presto, più o meno.

Sul suo sito ufficiale, Netflix France afferma che la serie mescola "umorismo nero e modernismo", "rivisita la mitologia greca e romana ed esplora la politica di genere, i giochi di potere e la vita all'inferno". La serie britannica, come vediamo sulla piattaforma, fa parte del genere "serie comiche". Netflix è rimasta molto criptica, al momento, sulle figure che verranno rivisitate. La serie Kaos farà risorgere le grandi figure mitologiche come Apollo, Zeus, Afrodite, Cronos, Atena o Ade? Il cane a tre teste Cerbero, che fa la guardia all'ingresso degli inferi, sarà presente? Purtroppo è ancora troppo presto per saperlo!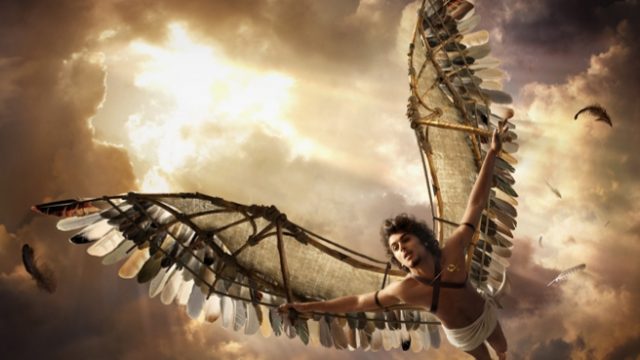 In attesa di conoscere nuove indiscrezioni su Kaos, la piattaforma di streaming ha anche annunciato una nuova serie tv ma questa volta incentrata sulla mitologia norrena. Nuove rivisitazioni che non vediamo l'ora di vedere nei prossimi anni!
Quanto state aspettando Kaos da uno a dieci? Noi sicuramente dieci!