Caro Diario, I Am Not Ok with This. Scherzo, non so cosa scrivere su questo stupido quadernetto.
Comunque, ciao.
Mi chiamo Sydney, sono una ragazza bianca e noiosa e ho 17 anni. Non sono speciale, questo voglio dire.
No, io non sono speciale e mi sta bene. La folla, le attenzioni, la gente che ti si accalca intorno o che peggio ancora cerca di intrattenere una conversazione. Chissà poi di cosa parlano, io sto per conto mio e ci sto più che bene. Anche se a volte sento come un fuoco dentro, non riesco a gestirlo. Non riesco a gestirmi.
Mi dicono che dovrei provare a vivere la vita come una normale adolescente. L'idea non mi attrae per niente, gli unici adolescenti che riesco vagamente a tollerare sono Dina e Stanley e quest'ultimo non può assolutamente definirsi un normale adolescente.
Ma in fondo chi se ne frega. Torno a casa mi butto sul letto e metto su un vinile a caso che ho trovato in cantina. A mia madre non piace che io passi del tempo tra quelle cianfrusaglie. Neanche a me piace ma è come se ne sentissi la necessità da quando mio padre si è tolto la vita proprio in quella stanza buia e disordinata.
Poi questa canzone la ascolterei per ore, mi trasmette una sensazione di quiete nostalgica. Non è una canzone felice, neanche io sono felice.
Remember when you were young, you shone like the sun. Shine on you crazy diamond.
Sono i Pink Floyd, la canzone si chiama Shine On You Crazy Diamond e da qualche parte ho letto che i membri della band l'hanno scritta per Syd Barrett. Anche io mi faccio chiamare Syd, abbiamo già qualcosa in comune.
A quanto pare Syd Barrett è stato chitarrista, cantante e fondatore della band (che per una sera ha avuto un cantante molto particolare) ma successivamente è stato allontanato dalla stessa. Era la loro anima pulsante ma allo stesso tempo una mina vagante. L'arte è fatta di regole e di genio, lui aveva solo quest'ultimo.
Beh, non posso dargli torto caro diario. Io non sono un genio ma odio le regole, le imposizioni, il metodo. Quanto sarebbe bello vivere solitari e liberi.
Mi chiedo spesso come facciano tutti a convivere in maniera pacifica con le proprie emozioni. Sono io quella strana o sono loro? Perchè i sentimenti mi travolgono? Perchè mi scoppiano nello stomaco e mi rendono incapace di pensare? Secondo Stanley ho dei super poteri. Io penso solo che lui abbia qualche rotella fuori posto, anche se mi dispiace dirlo perchè è sempre così carino nei miei confronti.
Now there's a look in your eyes, like black holes in the sky. Shine on you crazy diamond.
Syd Barrett viveva nella sua realtà alienata e da questa alienazione si è lasciato inghiottire. Non sosteneva il peso dello stare al mondo così è scappato via. A volte penso che anche a me piacerebbe scappare ma sono troppo pigra per farlo e poi non sono un genio come lui.
Caro diario, io distruggo tutto quello che mi circonda. Vorrei sapere come si fa a rimanere calmi anche quando tutto prende il sopravvento. Come si fa a essere normali? In alternativa, come si fa a scomparire?
Per i Pink Floyd, Syd era un diamante pazzo. Brillava, eccome se brillava. Ma era vittima di un circolo vizioso fatto di masochismo e follia, oscurava la sua stessa luce. Spesso mi domando se Stanley pensi lo stesso di me. Lui e la sua ossessione per i super poteri. Ma se avesse ragione e fossi anche io un diamante a modo mio?
You reached for the secret too soon, you cried for the moon. Shine on you crazy diamond.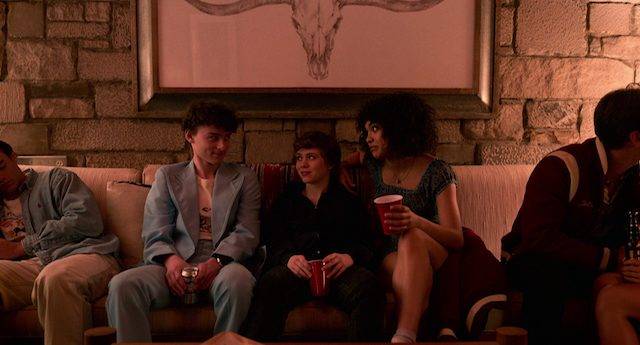 Se nel mio stupido e irruento modo di sprigionare emozioni fossi qualcosa di speciale? Magari lo sono, ma scommetto che finirei peggio dell'altro Syd. La differenza è che nessuno scriverebbe mai una canzone così bella solo per me.
Mi sembra che le persone a cui voglio bene non me ne vogliano
Caro diario, sono incatenata a questa realtà che non so maneggiare. Ci sono così tante cose in questo mondo che mi sembrano estranee. Non riesco e capirle. Le guardo con sospetto e loro si accumulano dentro di me.
Continuano a farlo finché non scoppiano e quando scoppiano io smetto di essere una noiosa ragazza bianca, divento un Diamante Pazzo. Divento furia e follia, pericolo incontenibile e selvaggio.
Come on you raver, you seer of visions
Come on you painter, you piper, you prisoner, and shine