I Am Not Okay with This, serie tv creata da Jonathan Entwistle, regista di The End of the F***ing World e dai produttori di Stranger Things, è davvero da non perdere, per un sacco di buoni motivi. Non si tratta della classica serie teen, per quanto a prima vista le premesse potrebbero ingannare: d'altronde parla di adolescenti ed è interpretata da adolescenti, colpendo anche per la bravura degli stessi.
È un affresco vivido e realistico della difficile età dell'adolescenza, ma che gli adulti potranno apprezzare perché parla agli adulti.
Alterna momenti divertenti a spunti di riflessione senza risultare fastidiosa, lagnosa o ridicola.
Ma andiamo per gradi.
I Am Not Okay with This parla in prima persona di Sidney, adolescente da poco trasferitasi insieme con la madre e il delizioso fratellino Liam in una città sporca e priva di attrattive: Brownsville, in Pennsylvania. La giovane fatica a socializzare, è strana (e sa di esserlo), si auto definisce disgustosa e ha pochissimi amici.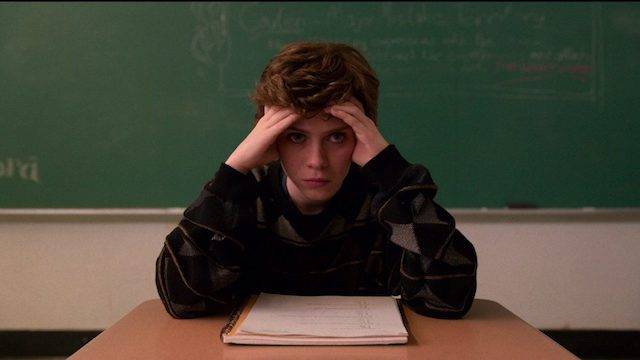 L'unica è Dina, che le vuole bene ma non è in grado di ricambiare i suoi sentimenti, sempre troppo distratta dal popolare fidanzato super atletico e spaccone.
Sidney è povera. Ella vive in una casa schifosa, ha un pessimo rapporto con la madre, il padre si è da poco suicidato e lei non ha ancora elaborato questo lutto. Non ha nessuno con cui parlare, nemmeno sua madre, perché tra di loro c'è un muro di incomunicabilità. Quest'ultima, inoltre, è sgradevolissima nei confronti della figlia e pretende sempre troppo.
Come se tutto questo non bastasse, sempre più di frequente ha degli attacchi di rabbia che fatica a gestire.
C'è però qualcosa che non funziona per il verso giusto, perché la sua rabbia va ben oltre: Sidney può controllare con la mente reazioni e azioni altrui, sia di essere umani che di oggetti. Nel bene e nel male, come quando usa i suoi poteri per sfogare la rabbia o quando, involontariamente, uccide il riccio del fratellino.
Nel frattempo, conosce un bizzarro ragazzo che diventerà la sua vera spalla: Stanley Barber, che pare conoscerla molto più di quanto lei conosca se stessa, non la giudica e la sa ascoltare oltre che comprendere.
Con una strizzata d'occhio ai grandi film amati dalla generazione più adulta, come Carrie e Breakfast Club, I Am Not Okay with It riesce a convincere e divertire per ogni singolo episodio.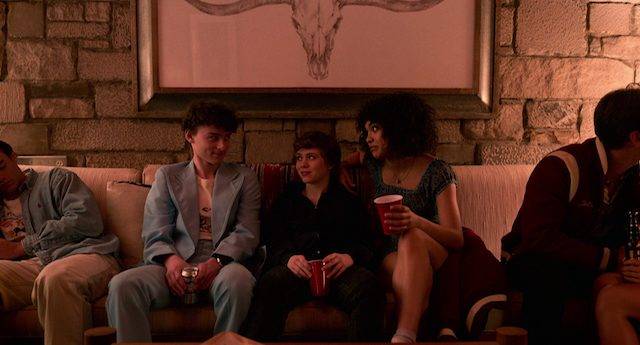 Merito anche dei due giovani protagonisti, in primis Sophia Lillis, che interpreta Sidney. Viso d'angelo e una capacità interpretativa impressionante per la sua giovane età, riesce a essere credibile nei panni di un'adolescente controcorrente, infelice e alla ricerca di se stessa tanto quanto ci riesce nell'essere un'entità (forse) soprannaturale, un talento comico e un'attrice drammatica. Particolarmente intensa rispetto a molte coetanee (e altre attrici anche più grandi), ha davanti a sé un'indubbia e brillante carriera.
Menzione d'onore per Wyatt Oleff, stralunato, dolce e divertente nei panni di Stanley. Un ragazzo d'altri tempi: colto, profondo, bizzarro, un adolescente che guarda VHS e ascolta i Bloodwitch, band creata appositamente per questa serie e che suona una musica vintage e rock.
Uno che cammina scalzo per strada, che guida una macchina scassata, che non ha nessuna paura di essere giudicato o criticato per la propria stranezza. Anzi, è proprio la sua stranezza che lo rende adorabile.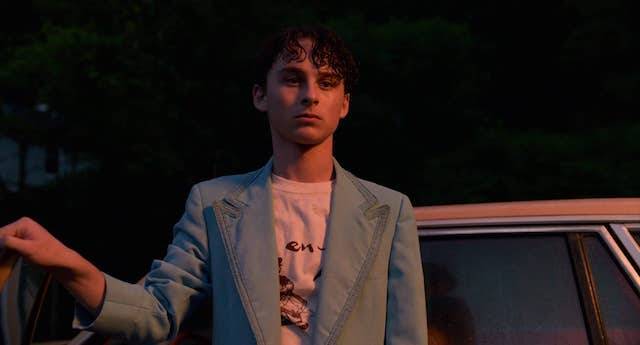 I due, già visti recitare insieme in It come gruppo di adolescenti che spiccava per talento e carisma rispettivamente nelle parti di Beverly Marsh e Stan Uris, sono di una bravura disarmante (lo erano già ai tempi di It Capitolo Uno, circa tre anni fa). I giovani interpreti sono anche parecchio amici nella vita reale e la loro affinità è innegabile.
Altro punto a favore di I Am Not Okay with This sono scene e musica: c'è cura e attenzione anche ai dettagli apparentemente meno importanti, ma che, in realtà, riescono ad aggiungere alla storia un tocco di raffinatezza che raramente si trova in prodotti del genere.
I Am Not Okay with This non è certo priva di difetti, come il tratteggio troppo superficiale di alcuni personaggi. Dina, ad esempio, o la stessa madre di Sidney. La prima davvero troppo superficiale, mentre magari avrebbe dovuto essere più approfondita e sfaccettata. La madre, invece, ha un rapporto conflittuale con Sidney, ma non è ben chiaro il motivo. Per questo la sua ostilità apparentemente gratuita la rende talvolta involontariamente sgradevole.
Tutto questo, però, non scalfisce la qualità di questa serie che è uno dei rarissimi casi che fanno davvero sperare in una seconda stagione.
Leggi anche – I Am Not Okay with This: Arriva su Netflix