Il regista britannico Jonathan Entwistle ha deciso di portare sul piccolo schermo una nuova graphic novel del fumettista Charles Forsman: I Am Not Okay With This.
Entwistle si era già occupato di un'altra graphic novel di Forsman, la quale ha riscosso molto successo a livello internazionale: parliamo della serie televisiva The End of the F***king World.
Lo show in questione è stato prodotto inizialmente da Channel 4, per poi essere distribuito globalmente da Netflix. Grazie a questa decisione, la serie è riuscita a ottenere il rinnovo per una seconda stagione. Un rinnovo che ha lasciato perplessi molti telespettatori.
Adesso, l'emittente streaming ha deciso di essere la diretta produttrice di questa nuova serie televisiva. Il regista britannico collaborerà con Shawn Levy, produttore esecutivo dello show Stranger Things, il quale ha recentemente concluso la produzione della terza stagione.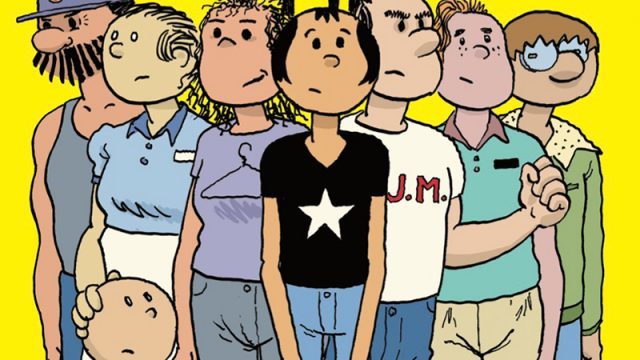 L'emittente Netflix ha ordinato, per questa prima stagione, la produzione di otto episodi.
Ma di cosa parla I Am Not Okay With This?
Nel ruolo di protagonista c'è una giovane ragazza, la quale deve navigare gli anni dell'adolescenza. Il liceo, la propria sessualità e la famiglia molto complessa faranno da contorno a un nuovo problema: l'apparizione improvvisa di superpoteri fino a quel momento dormienti.
Per chi volesse dare un'occhiata a questa graphic novel, l'intera collezione di Forsman è stata rilasciata nel 2017.
L'azienda di produzione 21 Laps, che collaborerà insieme a Netflix, è attualmente impegnata in altri lavori che vedremo prossimamente.
Ad ogni modo, voi siete a conoscenza dei lavori cartacei di Forsman? Lo conoscevate anche prima di questo suo improvviso successo?
Ma soprattutto, avete visto e vi è piaciuta la prima stagione di The End of the F***king World?
Fate parte di quella fetta di fan entusiasti per la prossima seconda stagione?
Che cosa ne pensate? Fatecelo sapere nei commenti!