Un dramma familiare. È questo che sembra essere diventato How to Get Away with Murder. In realtà, i segnali c'erano tutti fin dalla fine della terza stagione, quando è diventato chiaro che il padre di Laurel era il mandante dell'omicidio del nostro Wes.
O, almeno, questo era quello che credeva Laurel. Perché, effettivamente, se ci pensiamo un attimo, noi non abbiamo visto il padre di Laurel dare l'ordine. Noi abbiamo visto solo Dominic eseguire quest'ordine. E adesso la domanda vera che How to Get Away with Murder ci pone è questa: è davvero Jorge Castillo il mandante dell'omicidio di Wes?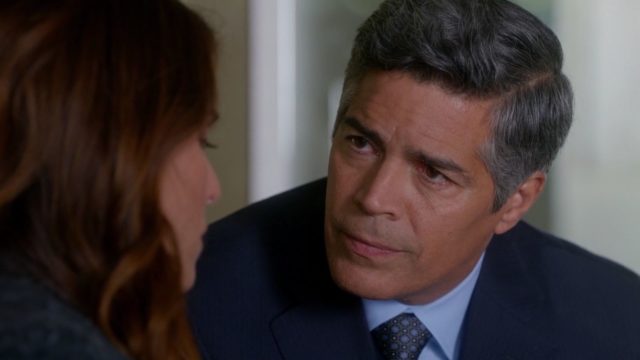 Lui si professa innocente. Cosa che, effettivamente, direbbe anche se fosse colpevole, ma non è questo il punto. Il punto è che, la fine della 4×10 Laurel scopre che, a chiamare Dominic, non è suo padre – come credevano Annalise e Frank – bensì sua madre.
Quella stessa madre bipolare, che – a detta sempre di Laurel – suo padre stesso ha fatto impazzire. Laurel, infatti crede che Jorge voglia fare impazzire anche lei, ottenendo così la custodia esclusiva di suo figlio.
Eppure, l'episodio 4×11 di How to Get Away with Murder ci induce a pensare che davvero Jorge abbia fatto tutto per proteggere sua figlia dalla madre. Una madre che entra finalmente in scena. E che sembra amorevole. Sembra voler aiutare davvero sua figlia, sembra volerle far ottenere la custodia. Sembra voler essere sua madre, insomma. Ma se davvero fosse pazza? Se davvero ci fosse lei dietro l'omicidio di Wes? Insomma, perché Wes ha chiamato Dominic? E perché ha incontrato la madre di Laurel?
A darci questa importante informazione è Bonnie, che finalmente è tornata dalla parte di Annalise. Nell'episodio 4×10, infatti, vediamo che Annalise mette da parte l'orgoglio e va da lei. E le chiede scusa, mentre Bonnie le confessa di non essere innamorata di lei in senso romantico, che il loro rapporto è molto più complicato di così.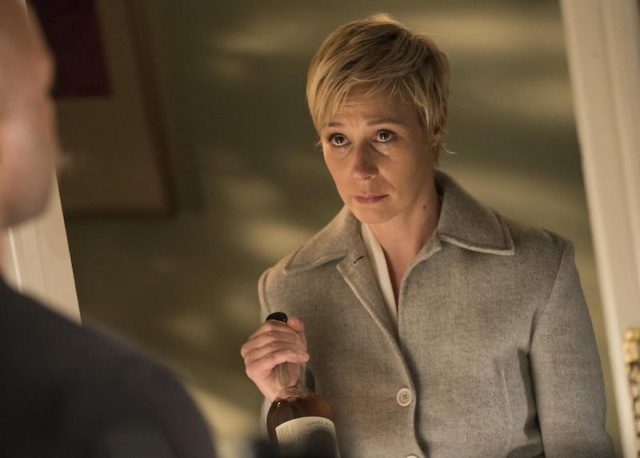 E poi mette a rischio il suo lavoro e anche la sua vita per lei. Dobbiamo aspettarci altre morti importanti in questa stagione, dopo quella di Wes? Perché stanno insistendo molto su questo punto e Frank sta ripetendo che proteggerà tutti. Chissà se sarà lui a morire.
Detto questo, Annalise finalmente si decide a far uscire Laurel dall'ospedale. Decisivo è l'intervento di Michaela. Annalise, infatti, teme che Laurel possa fare del male a se stessa: è convinta che il bambino sia nato prematuro a causa dell'incidente con Simon. Ma le cose non stanno così ed è Michaela stessa a chiarirle: è stata la botta che Frank involontariamente le ha dato sulla pancia mentre litigava con Connor a causare la nascita.
Così Annalise convince il suo terapista ad aiutarla con Laurel, ma al processo il terapista viene fatto a pezzi e – colpo di scena grandioso e onestamente inaspettato – accusato dell'omicidio di sua figlia. Di cui, poi, avrebbe inscenato il suicidio.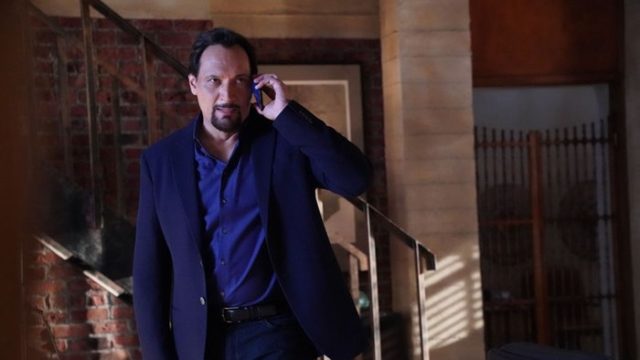 Nel frattempo, Oliver si sente sempre più in colpa per quello che è successo a Simon e così decide di andarlo a trovare in ospedale, spacciandosi per il suo ragazzo. Sono gli altri a tirarlo fuori di lì e a convincerlo a non fare casini e ad aiutarli con la class action di Annalise.
Class action che vede adesso tra i protagonisti anche il padre di Nate. Resosi conto che il povero Nate non ha un ruolo ormai da due stagioni, ma sta lì quasi per bellezza, finalmente Peter Nowalk sta cercando di provare a inserirlo seriamente. Che sia la volta giusta? Lo scopriremo presto!
In ogni caso, queste due puntate di How to Get Away with Murder sono state appassionanti e ricche di colpi di scena.
Speriamo che continui così e che How to Get Away with Murder non ci deluda di nuovo. Shonda, confidiamo in te!