In Game of Thrones non è sempre stata di Vladimir Furdik la faccia del Night King.
Il personaggio appare per la prima volta nella serie nella quarta stagione e, fino alla quinta, è stato interpretato dal britannico Richard Brake, attore con un discreto curriculum alle spalle.
Dalla sesta stagione, invece, il Re della Notte ha il volto proprio di Vladimir Furdik, attore e stunt-man slovacco.
Reperire informazioni su quest'uomo è una vera impresa: la sua figura è avvolta dal mistero, proprio come la vera identità del Night King.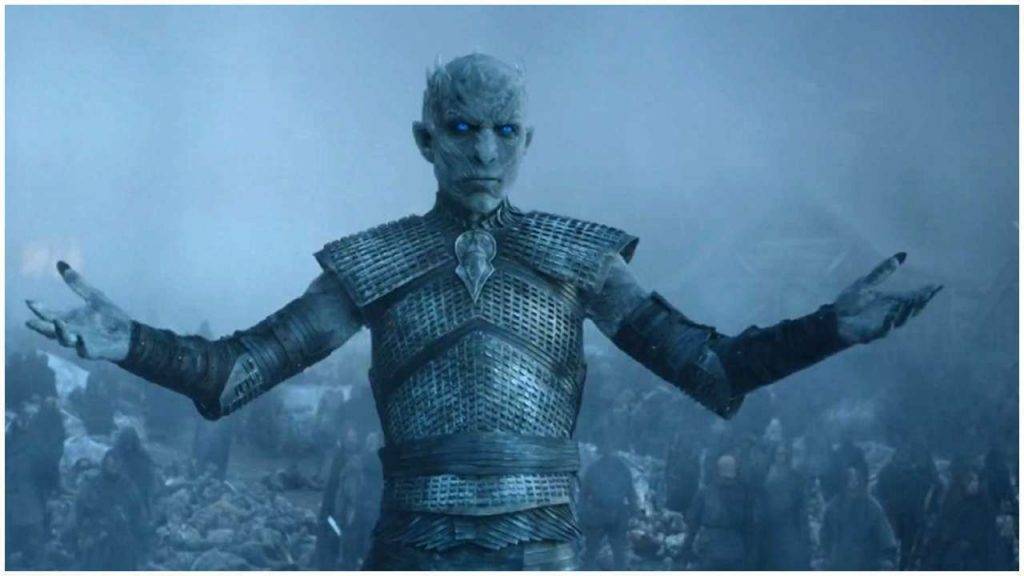 Sappiamo che Vladimir è nato a Bratislava l'1 luglio 1970 e non è propriamente uno sconosciuto: ha infatti recitato in moltissimi blockbuster, tra cui Skyfall e Prince of Persia, soprattutto come stunt-man.
Per gli amici è Furdo.
Ha un account Instagram non verificato (@Vladimir_furdik_) che potrebbe essere il suo, dato che le foto e i video postati sono piuttosto personali.
È alto 1 metro e 82, è sposato con Denisa Furdikova e ha due figlie, Sara e Karla.
Praticamente è sempre stato un attore, o comunque, è sempre stato coinvolto nel mondo dello spettacolo e della recitazione. È stato un membro del gruppo folkloristico Tostabur Espadrone, che si esibisce in simulazioni di battaglie tradizionali. Ha inoltre fatto parte del gruppo Borseus, alla cui guida c'è Gustáv Kyselica, che, per gli addetti ai lavori, è un vero e proprio idolo. Kyselica è il mentore di Vladimir.
È questo background che gli fornisce l'abilità nel manovrare spade e lance, che maneggia senza nessuna difficoltà. E che, al tempo stesso, lo rendono una pedina irrinunciabile per moltissimi drammi storici e in costume.
Lasciata la natia Slovacchia, il suo primo vero e proprio lavoro a Hollywood è stato fare lo stunt in Tremors, film splatter del 1990 con Kevin Bacon. Ma è soprattutto dopo aver ottenuto la parte per alcune scene di combattimento nel blockbuster del 1993 I tre moschettieri, con Kiefer Sutherland, Tim Curry e Charlie Sheen che le cose cambiano per lui. Stare fianco a fianco con attori di grande calibro gli fa capire che quella è la strada che vuole percorrere.
Il suo ruolo importante è stato nel film del 2012 Prometheus, che è il prequel di Alien e ha come protagonisti Michael Fassbender e Charlize Theron. Nella pellicola in questione interpreta un mercenario che in origine non aveva neppure un nome e che si chiamerà poi Furdik proprio in suo onore.
Anche se si ritiene un attore, il suo primo vero grande amore è lo stunting, che continua a fare in moltissimi film e serie tv, giusto per citarne alcuni Thor – The Dark world, Spartacus e Robin Hood.
È stato lo stuntman di Channing Tatum, Nicholas Cage e Tom Hiddlestone, tre attori diversissimi tra loro e questo dice molto sulla sua duttilità.
Per quanto assurdo possa sembrare, pur avendo un ruolo centrale in Game of Thrones, non ne è un fan. In un'intervista ha affermato che ha visto qualche episodio e che i suoi amici lo ossessionano per sapere come finirà la serie, ma lui preferisce i film d'azione, specialmente quelli sulle arti marziali. Li ritiene più interessanti e più vicini alle sue capacità.
In Game of Thrones, non ha interpretato solo il Night King. In una delle visioni di Bran, Ned Stark è alla Tower of Joy insieme a Ser Arthur Dayne nel tentativo di liberare Lyanna. Ecco, in quella scena, non è l'attore che interpreta Arthur Dayne, Luke Roberts, ma proprio Vladimir Furdik. Inoltre, è sempre stato coinvolto nelle grandi scene di battaglia che richiedevano un attore che sapesse maneggiare le armi con la sua abilità.
Questo è tutto quello che siamo riusciti a sapere su questo attore di Game of Thrones, restio a rilasciare interviste, piuttosto chiuso e schivo.
Non resta che attendere la fine di Game of Thrones, almeno per sapere qualcosa in più sul Night King, perché su Vladimir Furdik il mistero rimane decisamente irrisolto.