Game of Thrones, cara compagna di viaggio,

ne è passato di tempo da quel 17 aprile 2011, quasi otto anni.
Tra noi due, tutto è cominciato con quegli occhi azzurri e mostruosi.
Non dimenticherò mai la tua prima scena, ce l'ho stampata nel cassetto più importante della mia memoria.
Questa sera, cara amica mia, ricomincerai a essermi al fianco.
Un ultimo incredibile viaggio da fare insieme, un'ultima avventura da vivere col cuore che batte all'impazzata.
Non so se le parole che ti scrivo siano una lettera di addio oppure di bentornato, ma so che una volta iniziato a raccontarmi la tua storia non cesserai finché non sarà finita.
Mi ricordo tutto di te, sin dall'inizio.
Ricordo Bran che precipita nel vuoto, il colloquio tra Ned e Jon prima di congedarsi, l'esecuzione di Ned e le uova di drago che si schiudono.
La prima stagione è volata e l'attesa per il tuo ritorno è stata tanta.
Ma come la primavera sei tornata a fiorire, avvertendo che prima o poi l'inverno sarebbe arrivato.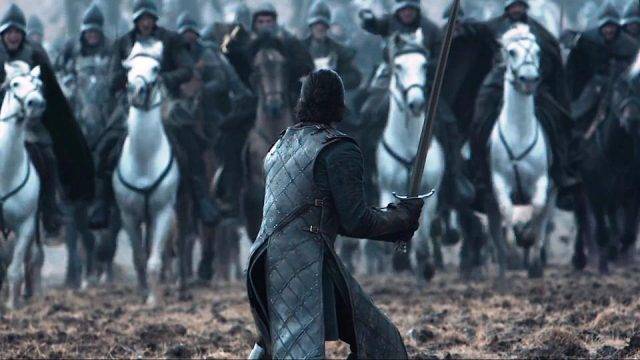 Nel mezzo una serie infinita di sorprese.
Non ti nego che spesso mi hai spezzato il cuore.
A volte mi sono sentito quasi tradito.
Non ti perdonerò mai la strage delle Nozze Rosse, così come la mano che hai strappato a Jaime.
Capisco che è nella tua natura e per questo ti perdono.
Spero che anche tu possa perdonarmi per tutte quelle volte che non ho creduto in te.
Nessuno è perfetto e questo lo sai meglio di me.
Lo sai perché tu per me sei unica, ma se io ho te, tu hai milioni di compagni di avventura simili al sottoscritto.
Sei entrata in punta di piedi nelle case di tantissime persone e hai conosciuto tante storie diverse.
E questo è quello che fa di te una serie tv speciale, cara Game of Thrones.
Sei globale.
E soprattutto siamo tutti uguali per te.
Possiamo vivere in una casa delle campagne umbre, in un attico lussuoso di Manhattan, in un monolocale nelle nere banlieue parigine oppure nelle mistiche machiya Giapponesi.
Per te saremo solo uomini, e questa è la tua rivoluzione più grande.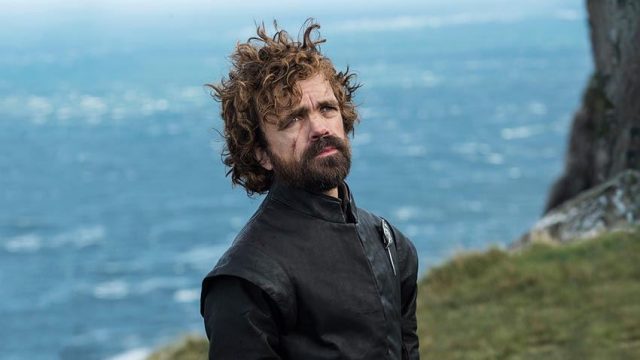 Come ti ho detto, non so davvero il motivo per cui ti ho scritto, Game of Thrones.
Forse perché la nostalgia inizia a torturarmi già prima della tua fine.
Diciamoci la verità: sei consapevole anche tu di aver stravolto la vita di tutti noi appassionati di serie tv.
Quindi questa lettera è anche un ringraziamento, lo avrai di certo capito.
Un omaggio alla tua regale semplicità.
Un grazie immenso per avermi fatto conoscere il tuo mondo.
I focosi draghi, gli eroi coraggiosi e il male trasfigurato nel Re della Notte.

La tua guardia è stata encomiabile, ma alla fine, come avevi previsto, l'inverno è arrivato.
"Ma tu che stai, perché rimani? Un altro inverno tornerà domani / Cadrà altra neve a consolare i campi, cadrà altra neve sui camposanti", così cantava il poeta Faber, cara Game of Thrones.
L'inverno è tornato davvero e i camposanti sono pieni di lapidi di caduti nelle battaglie, nelle congiure e nei tradimenti.
La neve cade a consolare, a ovattare il tuo mondo che a volte fa paura.
Ma la paura più grande, mia cara Game of Thrones, è quella della tua fine.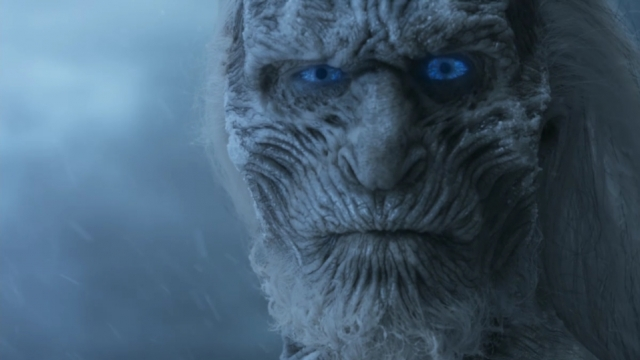 Per otto lunghi anni sei stata al mio fianco e la verità è che ormai non riesco a immaginare che non ci saranno più serate con gli amici passate a discutere su teorie e su chi siederà sul tuo trono.
Non voglio pensare che non ci sarà più quell'ansia che mi prende prima di rincontrarti dopo una settimana passata ad attenderti.
Non voglio assolutamente immaginare il momento in cui si chiuderà il sipario e sullo schermo inizieranno a scorrere i titoli di coda.
Comunque, prima che tu possa cominciare, voglio farti un augurio compagna mia: che tu possa essere quello che sei stata fino a ora.
Che tu possa, ancora una volta, stupire me e tutti i miei simili, perché questo siamo tutti noi uomini: simili e cittadini di un unico mondo, il mondo di Game of Thrones.
Quindi ti auguro che tu possa sempre avere il sole dietro, affinché ti illumini e ci illumini la via.
Ti auguro gloria e onore, concetti che tu ci hai insegnato.
Ti auguro di concludere in bellezza la tua vita.
Che risuonino trombe e cori per acclamare le tue storie.
Che se ne parli per anni.
Ci vediamo stanotte, cara compagna di viaggio.
Bentornata. E addio.