Immaginate per un momento che una delle Serie Tv più amate come Game of Thrones sia un prodotto italiano. La Rai decide di fare uno sforzo di produzione enorme e inizia a lavorare su questa mastodontica opera. Certo sarebbe difficile immaginarla così come l'abbiamo conosciuta. Probabilmente molti dei suoi suoi elementi subirebbero dei cambiamenti, in modo da adattare il racconto a uno stile e un contesto prettamente italiano.
Cosa sarebbe successo se davvero la Rai avesse prodotto Game of Thrones? Quali sarebbero le differenze rispetto a ciò che HBO ci ha mostrato in questi anni?

Il fattore più importante risulterebbe quello economico. Sono ben noti i costi di produzione di Game of Thrones, una delle Serie Tv più dispendiose della storia. I capitali italiani sarebbero stati sicuramente molto più bassi di quelli della HBO, andando così a compromettere alcuni elementi fondamentali come gli effetti speciali, gli ingaggi per gli attori e le location. Per i primi ci si sarebbe potuti rivolgere a Makinarium. Questo studio è molto noto nel nostro Paese, grazie anche al grande successo del film di Garrone Il Racconto Dei Racconti. Da quest'ultimo possiamo immaginare come sarebbero stati in grado di ricreare location mozzafiato, magari sfruttando anche le bellezze del nostro territorio. E che dire dei draghi di Daenerys? Forse sarebbero stati fatti artigianalmente e poi mossi in computer grafica. Avremmo anche un Approdo del Re in Italia piuttosto che a Malta o i territori innevati di Grande Inverno sulle nostre Alpi. Gli stessi "Estranei" avrebbero avuto un tocco molto particolare, preferendo l'artigianalità di Makinarium alla CGI pura.
Pur non essendo un punto forte delle nostre produzioni, questa serie averebbe avuto degli artigiani di altissimo livello che le avrebbero permesso di entrare comunque nell'olimpo delle grandi produzioni internazionali. Dall'altra parte però, se pensiamo ad esempio alla settima stagione, ci accorgiamo che alcune sequenze sono quasi inarrivabili per costi di produzione nel nostro Paese.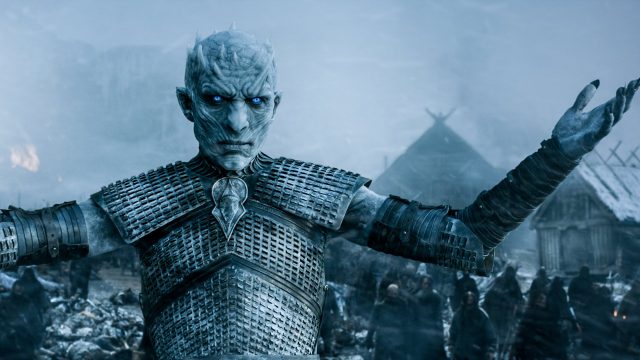 Che dire poi degli attori? Come abbiamo già visto in serie come I Medici si sarebbe potuto optare per un mix tra interpreti nostrani e di calibro mondiale (vedere Dustin Hoffman). Proviamo a immaginarci Pierfrancesco Favino nei panni di Ned Stark o Matilde De Angelis nei panni di Daenerys. Il risultato ci può sembrare strano, ma sicuramente la nostra schiera di attori non avrebbe sfigurato in nessun modo, dando anzi alla serie una peculiarità attoriale tutta italiana. È chiaro che il tono dell'opera sarebbe risultato molto diverso paragonato a quello targato HBO. Tutto sarebbe potuto essere più melodrammatico e sacrale rispetto agli standard internazionali a cui siamo abituati.
La Rai non vorrebbe perdere quella fetta di pubblico casalingo, amante degli intrecci in stile soap o delle fiction. Game Of Thrones infatti è una vera è propria soap opera di grande livello. Gli intrighi amorosi e i giochi di potere tra le varie famiglie sono spesso molto più importanti della storia vera e propria. Proprio come una moderna Beautiful, questa serie sarebbe stata perfetta nel nostro Paese se avesse sfruttato questo fattore. E le scene di sesso? Probabilmente la maggior parte di esse ce le saremmo sognate, o comunque non sarebbero state spinte quanto abbiamo visto. No, la famosa sequenza tra Daenerys e Drogo non sarebbe mai avvenuta.
Il rovescio della medaglia probabilmente sarebbe stato il minor interesse da parte dei milioni di giovani fan che avrebbero indicato questa Game of Thrones come il solito prodotto Rai. Le sfumature da soap opera sarebbero dovute rimanere tali, in modo da farle solo un contorno e non il fulcro della serie.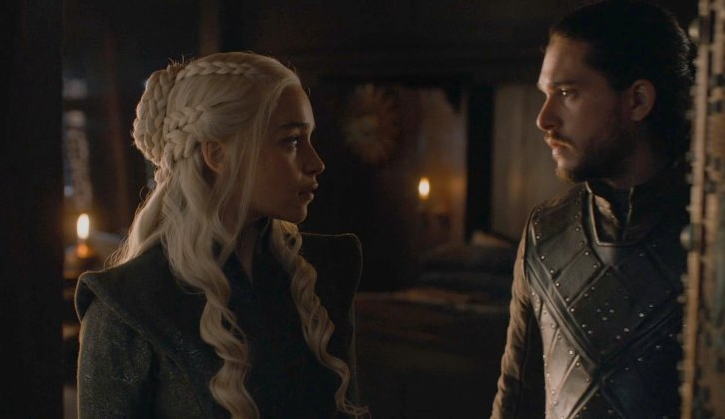 Anche la questione della regia presenta qualche suggestione particolare. Prima di tutto quando si parla di una Serie Tv (soprattutto in epoca moderna) si deve parlare di showrunner e non di registi. Questo perché il prodotto seriale viene visto più come un qualcosa di corale che come un'opera personale di uno. Notiamo, a differenza del cinema, che quando guardiamo una serie il più delle volte la conosciamo per lei stessa più che per il regista. Sono poche le situazioni in cui invece il nome dell'autore è (quasi) più importante della stessa opera. Sono questi i casi di Twin Peaks di David Lynch o The Young Pope di Paolo Sorrentino. Proprio a quest'ultima si sarebbe potuta ispirare Game Of Thrones. Magari il già citato Garrone avrebbe potuto incidere il suo nome sulla serie e darle il suo classico tocco gotico.
E la violenza che fine avrebbe fatto? Game of Thrones vive di momenti di elevata brutalità. In Italia si sa che le produzioni Rai cercano in qualche modo di non apparire eccessivamente violente, dovendo rispondere alle esigenze di un pubblico particolarmente eterogeneo. La violenza è ormai uno dei cardini della serialità moderna, basti pensare a opere come Dexter o come la stessa Gomorra di Sky. Un compromesso sarebbe comunque inevitabile per non snaturare l'opera letteraria di George R. R. Martin.
Il pubblico medio delle fiction Rai, che non saprebbe cosa aspettarsi, si potrebbe trovare spaesato ma allo stesso tempo potrebbe esplorare un'esperienza del tutto inedita nel corso delle puntate.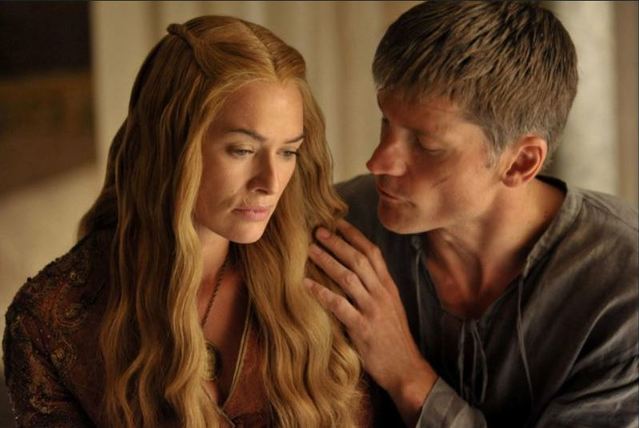 Come ultima considerazione, pensiamo all'impatto che tutto ciò avrebbe avuto nei confronti del mercato italiano. La Rai con un'opera del genere avrebbe rilanciato la serialità televisiva nostrana diventando capostipite di una rivoluzione epocale. Il coraggio e gli sforzi produttivi avrebbero messo a dura prova i competitor, che avrebbero così dovuto attrezzarsi per riuscire a fronteggiare "mamma Rai". Questo clima di competizione porterebbe a una rivalutazione totale della serialità in Italia, permettendo la proliferazione di veri e propri filoni importanti.
L'immagine stessa della rete si sarebbe fatta più variegata, facendo accostare il proprio nome a Game of Thrones oltre che a Don Matteo.
La Rai avrebbe avuto con questa serie gli strumenti necessari per innovarsi e riavvicinare a essa una molteplicità di spettatori di ogni età.
Il sogno ora è finito però. Game of Thrones deve essere per noi un esempio per spronare le case di produzione a investire in prodotti di genere. E in ogni caso I Medici, ad esempio, va proprio in quella direzione. Ma serve ancora dell'altro.
Una serie di questo tipo, se prodotta con criterio, potrebbe diventare un punto d'incontro tra generazioni.