# #
In questo video dell'audizione vera, verissima e indiscutibilmente reale di Kit Harington, l'attore di Game of Thrones conclude con una domanda davvero interessante:"E se Harry Potter fosse in Game of Thrones?"
# #
Molti in questa pagina apprezzano, per non dire amano alla follia, Game of Thrones. Molti apprezzano, per non dire amano alla follia, Harry Potter. Siccome a noi piace tanto delirare (in questa serie di articoli lo diamo bene a vedere), oggi faremo un mashup di prima categoria, cercando di collocare nella giusta casa (Grifondoro, Serpeverde, Corvonero, Tassorosso) i principali personaggi di Game of Thrones.
1) Corvonero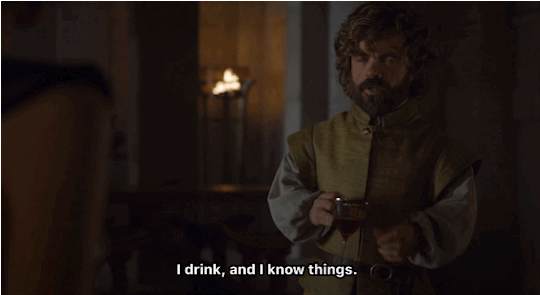 # #
I Corvonero sono dei secchioni, parliamoci chiaro. Sono intelligenti, curiosi, amano sapere le cose e hanno una grande mente, capace di aprirsi alle innovazioni e a punti di vista non convenzionali (basti pensare a Luna Lovegood).
Chi potrebbe appartenere a questa casa?
Sicuramente Varys, un uomo che vive nell'ombra, che sa molte molte cose su molte molte persone e che usa la sua conoscenza strategicamente a suo vantaggio. Quello che fa è recuperare informazioni anche quando non sono necessarie. Lui sa che prima o poi sapere certe cose su certe persone potrà tornargli utile per muovere una pedina nel gioco del trono.
Tyrion, un uomo che beve e sa cose. Lui non è un cavaliere all'altezza degli altri e non potendo usare la spada per difendersi al meglio, usa le parole, usa la mente. All'inizio della Serie, in un dialogo con Jon, lui spiega proprio questa sua strategia: non potendo imparare come gli altri l'arte della guerra, ha sempre cercato di informarsi, sapere, leggere, in modo tale da poter usare armi più raffinate che fino a oggi lo hanno messo in salvo sempre.
Un'altra grande Corvonero poi sarebbe Margaery. La sua intelligenza l'ha sempre contraddistinta. Lei è riuscita a insidiarsi nella famiglia reale facendosi valere e guadagnandosi in poco tempo una posizione forte e rilevante. La sua intelligenza e perspicacia avrebbe potuto salvare tante persone…
proporrei a questo punto una sospensione dell'articolo e anche un minuto di silenzio.