La paura della morte e il terrore della solitudine soffoca l'essere umano.
La claustrofobia che attanaglia lo stomaco e la mente, che spaventata, inizia a dipingere oscuri scenari.
Immedesimarsi nei panni di Rick Grimes nelle ore successive al suo risveglio fa venire i brividi.
L'ansia, la paura, lo sconforto e l'asfissiante oppressione di una situazione sono sensazioni lugubri che si intravedono dallo sguardo spaesato dello sceriffo.
The Walking Dead comincia proprio da quegli occhi.
Occhi che illudono Rick!
Lui non è al corrente che il tepore della luce e gli sbiaditi colori che vede al suo risveglio sono comprimari all'oscurità che ora domina il mondo.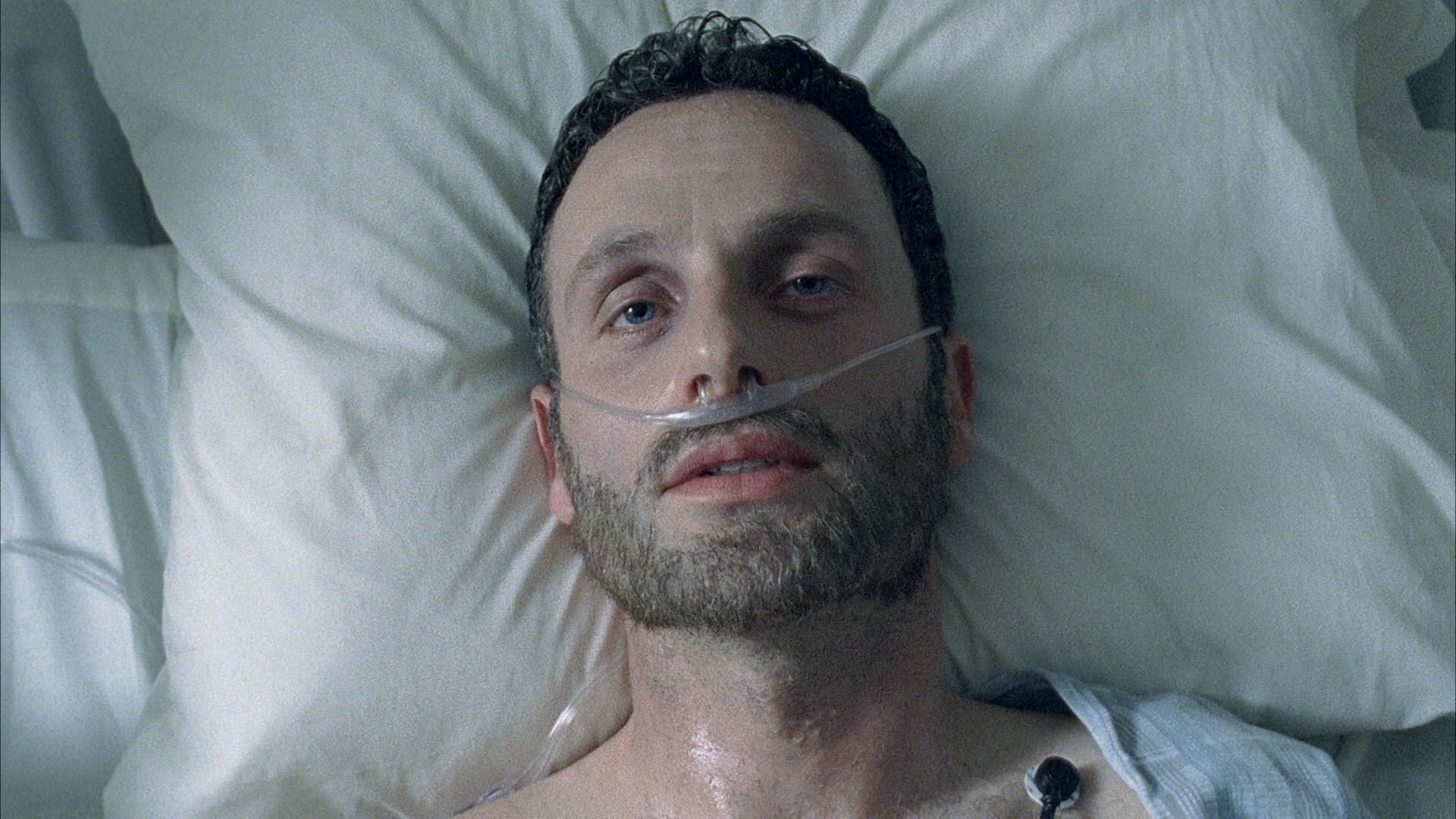 I fiori morti e appassiti sul suo comodino (ultimo dono di una vecchia realtà) sono l'emblema di ciò che sta accadendo a sua insaputa. I morti tornano in vita per nutrirsi dei superstiti, mentre quest'ultimi iniziano a plasmare la propria natura adattandosi a quel mondo senza regole.
L'inferno non è soltanto un argomento di alcuni libri, ma è scrutabile e palpabile
nello scenario apocalittico e distopico di The Walking Dead.
Rick inizia il suo cammino ignaro e spaventato in un mondo senza regole. Nessuna accoglienza o raccomandazione. È solo l'ennesima preda in una savana di cacciatori. Una mano rinsecchita, accompagnata da un coro di versi abominevoli, esce da una porta su cui è impressa una scritta facile da interpretare ma di impossibile lettura.
Don't open, Dead inside! Non aprire, morti all'interno!
Come interpretare un avvertimento del genere? Poche, maledette parole che danno il benvenuto nel nuovo mondo al redivivo Rick Grimes.
L'umanità sembra essere scomparsa dal mondo. Cadaveri e distruzione ovunque. Piante incolte, muschio e edera rampicante rappresentano la fauna di questo scenario terrificante. Rick rimane ancorato alla sua umanità e quasi esita quando deve appropriarsi di una bicicletta incustodita. Scappa da un busto che vuole azzannarlo pregando Dio di trovarsi all'interno di un incubo.
Ancora non si è reso conto che non sta sognando: quell'inferno che sta esplorando è la sua nuova casa.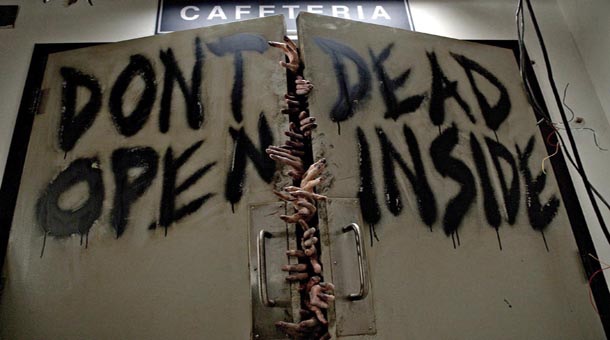 La desolazione inizia a logorare il suo subconscio e la rassegnazione prospera inarrestabile. Il rocambolesco approccio con Morgan è provvidenziale in questi attimi di terrore. Egli ha ancora l'ardore e la voglia di interagire con altri vivi. La barricata che ha innalzato per proteggersi dal mondo esterno vige anche nel suo cuore, ma tuttavia prova pietà per il vagabondo Rick. Morgan inizia il suo nuovo amico a quello che è l'attuale scorrere degli eventi, illustrandogli quelle che sono le novelle regole.
Lo sciacallaggio, la fuga e l'uccisione sono le vigenti pratiche primarie. Il mondo come era conosciuto è morto e i suoi abitanti con lui. Per sdebitarsi Rick rifocillerà l'armeria di Morgan in seguito al saccheggio di quella che è la vecchia caserma di polizia. Ed è qui che lo sceriffo mieterà la sua prima vittima, dando inizio alla scalata verso il definitivo modello di sopravvivenza.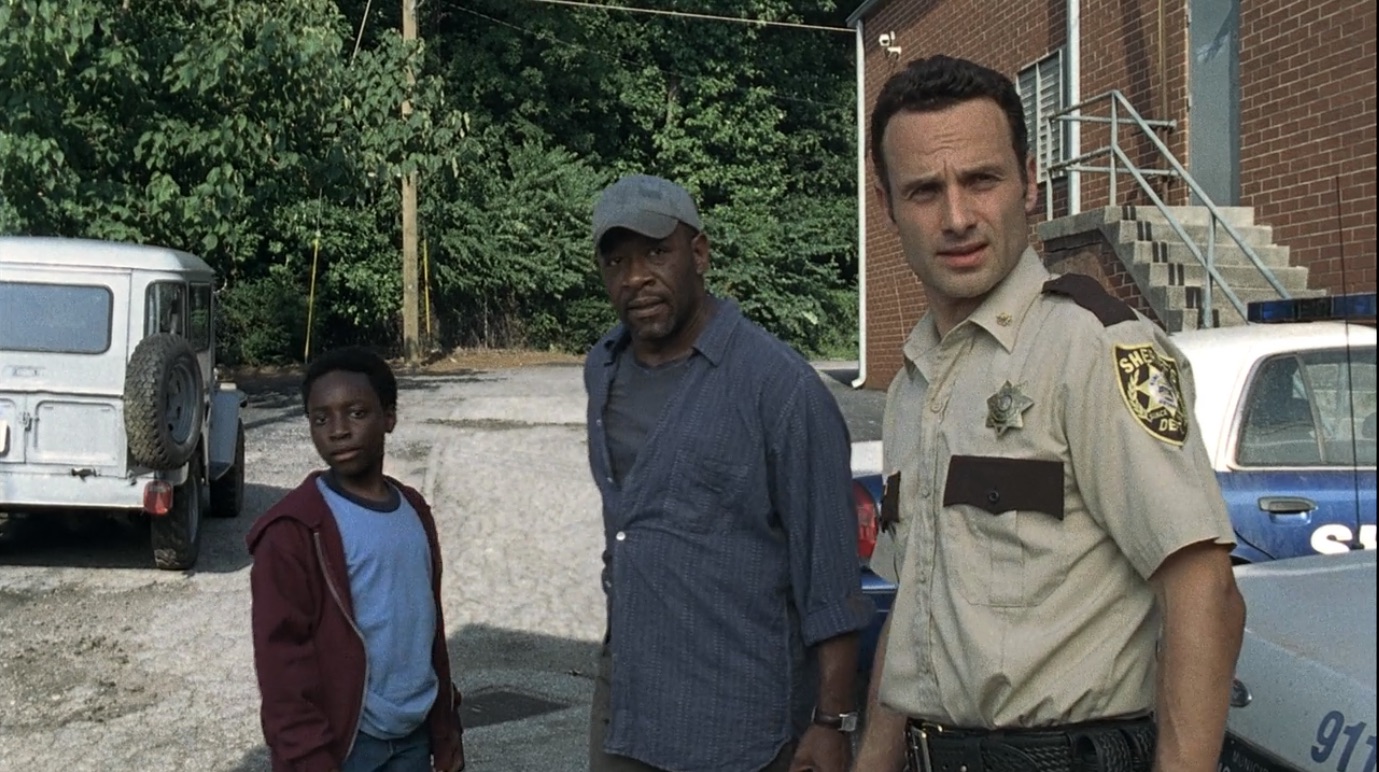 Andare ad Atlanta, come consiglia il nuovo amico Morgan, sembra essere una soluzione plausibile.
L'uomo deve essersi inventato qualcosa! La società non può essere caduta!
Non può essere andato tutto perduto!
Bisognerà attraversare l'inferno per provarlo, e sarà fatto!
Rick si mette in cammino alla ricerca di nuove convinzioni e della sua famiglia. C'è ancora speranza che essa sia ancora viva. Lori e il piccolo Carl lo stanno sicuramente aspettando da qualche parte.
The Walking Dead, attraverso il viaggio in solitaria di Rick, ci insegna che se vuoi qualcosa fortemente, e sei determinato nell'ottenerlo, lo avrai.
La speranza è l'ultima a morire, deve esserlo. Vivere o morire: non fa la differenza senza di essa.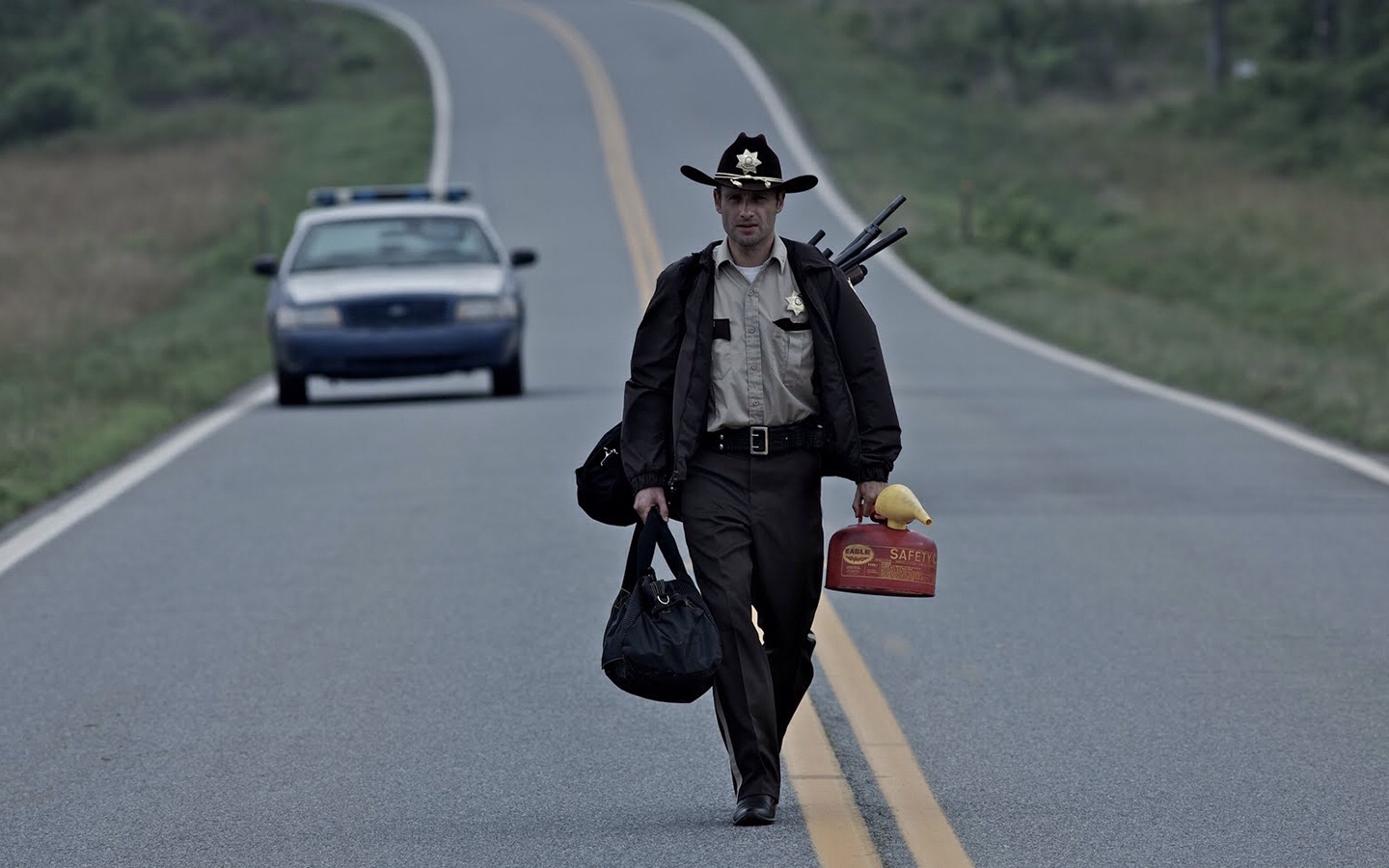 Questo cammino diventa metaforico: cercare la famiglia nonostante le esigue – anzi quasi inesistenti – possibilità di trovarla. In quel pandemonio infernale un uomo alla ricerca dell'impossibile identifica nella speranza l'unico scopo della sua vita.
Ma la luce trasudata dalla destinazione si rivela un orribile inganno. L'oasi Atlanta è in realtà l'ennesimo alveare infestato dai vaganti. La speranza viene a mancare e di conseguenza anche la voglia di vivere.
Rick prova a suicidarsi ma, durante il peccaminoso atto, una voce proveniente da una radiolina gli fa capire che non è tutto perduto. È la provvidenza a far incontrare Glenn e Rick. È l'universo che concede allo sceriffo di aggrapparsi all'unico nesso possibile con la sua famiglia.
Glenn salva Rick e il ribaltamento dei ruoli determina che quest'ultimo salvi a sua vola l'asiatico e tutto il suo gruppo.
La magia di The Walking Dead: dove una scelta può determinare la vita. Dove l'impossibile diventa possibile e dove in un mondo popolato da morti uno sceriffo  può ritrovare la sua famiglia.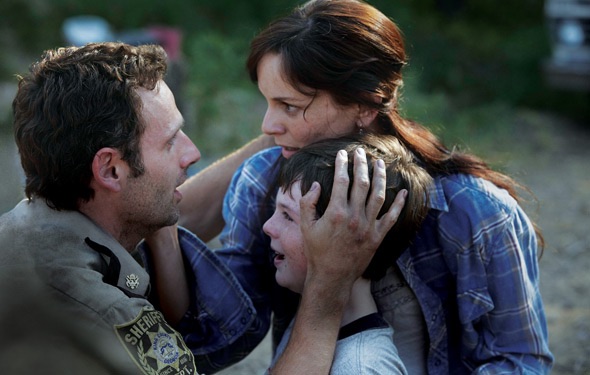 Quello che sembrava l'inizio della fine si tramuta nel principio dell'epopea di Rick Grimes. Oltre a ricongiungersi con la sua amata e il figlio, il superstite Rick amalgama se stesso con il nuovo gruppo per guidarli verso nuovi lidi. Verso un nuovo destino.
L'arrivo di Rick destabilizza però la psiche dell'amico Shane, diviso tra la gioia di riabbracciare un fratello e la tristezza per dover rinunciare alla relazione con l'adulterina Lori. Quest'ultima incolpa l'ex poliziotto di avergli mentito sulle sorti del marito. Ciò segna l'inizio dell'involuzione del senso della ragione del violento Shane Walsh.
Ma il conflitto viene messo in secondo piano da un nuovo bagno di sangue. La tragedia nefasta e inevitabile giunge a incentivare l'orrore e una nuova fuga diviene necessaria. Con il lutto nel cuore il gruppo evade dalla tranquillità violata dell'accampamento per tornare in città, il posto dove tutto è cominciato.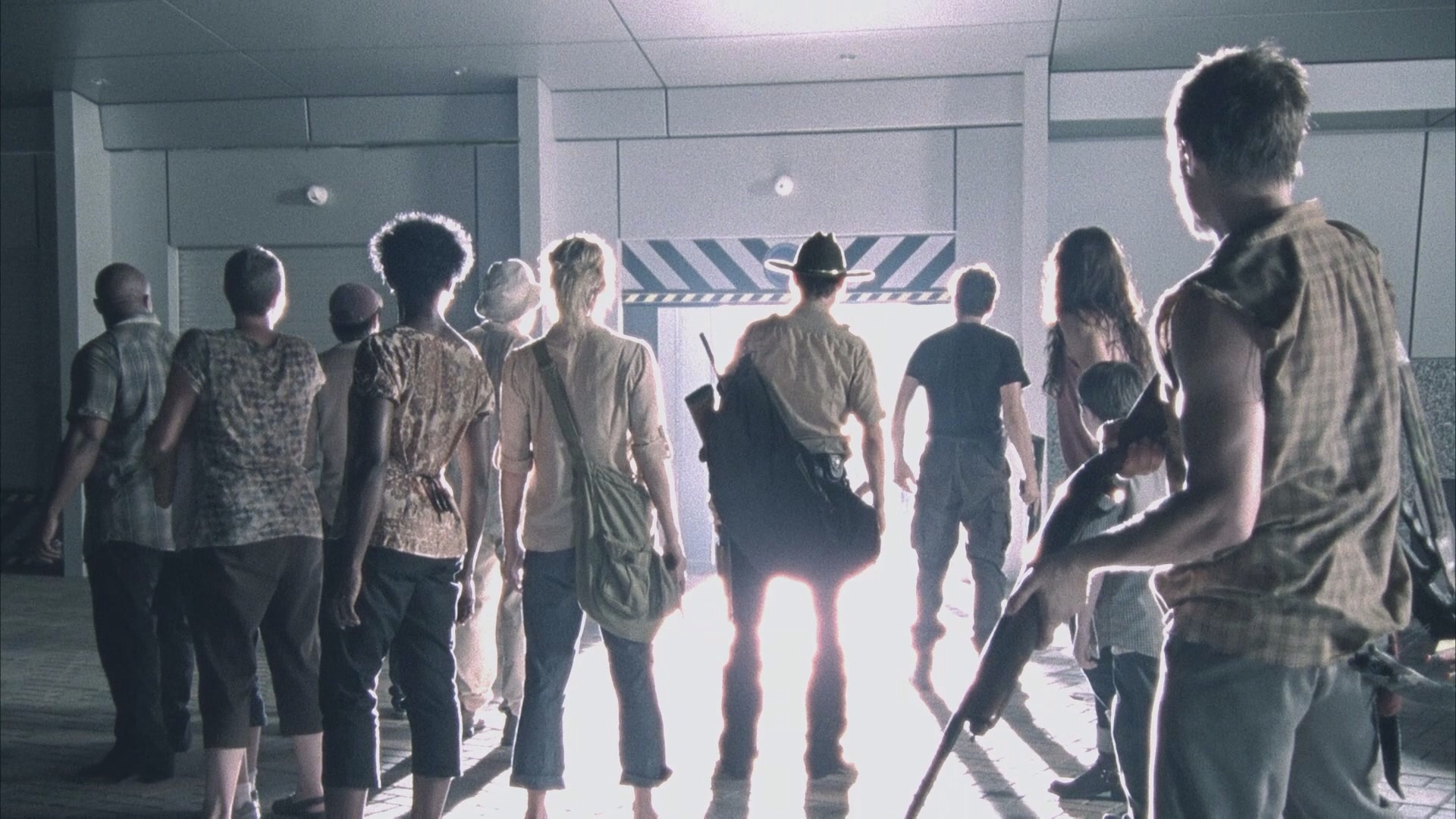 Il Centro di Controllo Malattie sembra apparentemente un idea geniale. I superstiti decidono di screditare l'alternativa di Shane e di cercare rifugio nella corazzata struttura. L'esasperato Dr. Jenner abita e presiede il CCM. Egli è intento a studiare l'origine dell'epidemia e sta ancora brancolando nel buio quando accoglierà la compagnia dei superstiti.
Il relax e la ripresa della quotidianità all'interno dell'edificio ridanno priorità ai rapporti personali. Shane incentiva, grazie anche all'alcol, un ossessione compulsiva per Lori e un accenno di odio per Rick. Ma la calma dura ben poco ed è correlata ad un conto alla rovescia cui Dale non può ignorare. Jenner sta in realtà pianificando un suicidio collettivo convinto di fare un favore a tutti.
Ma come già detto, in The Walking Dead la speranza è l'unica cosa a tenerti in vita. Ed è in nome di quella speranza che le preghiere di Rick e del resto della combriccola convincono Jenner a lasciarli andare. Una stremata Jacqui deciderà di rifugiarsi nella morte e solo le motivazioni di Dale salveranno l'aspirante suicida Andrea.
Prima di liberarli però Jenner sussurrerà all'orecchio di Rick poche parole che rappresentano forse la motivazione del pessimismo dell'ultimo scienziato della terra:"Siamo tutti infetti".
Motivo per cui non vi è posto dove si possa sfuggire all'orrore e alla morte. The Walking Dead è un mondo senza speranza dove la maledetta epidemia regna incontrastata.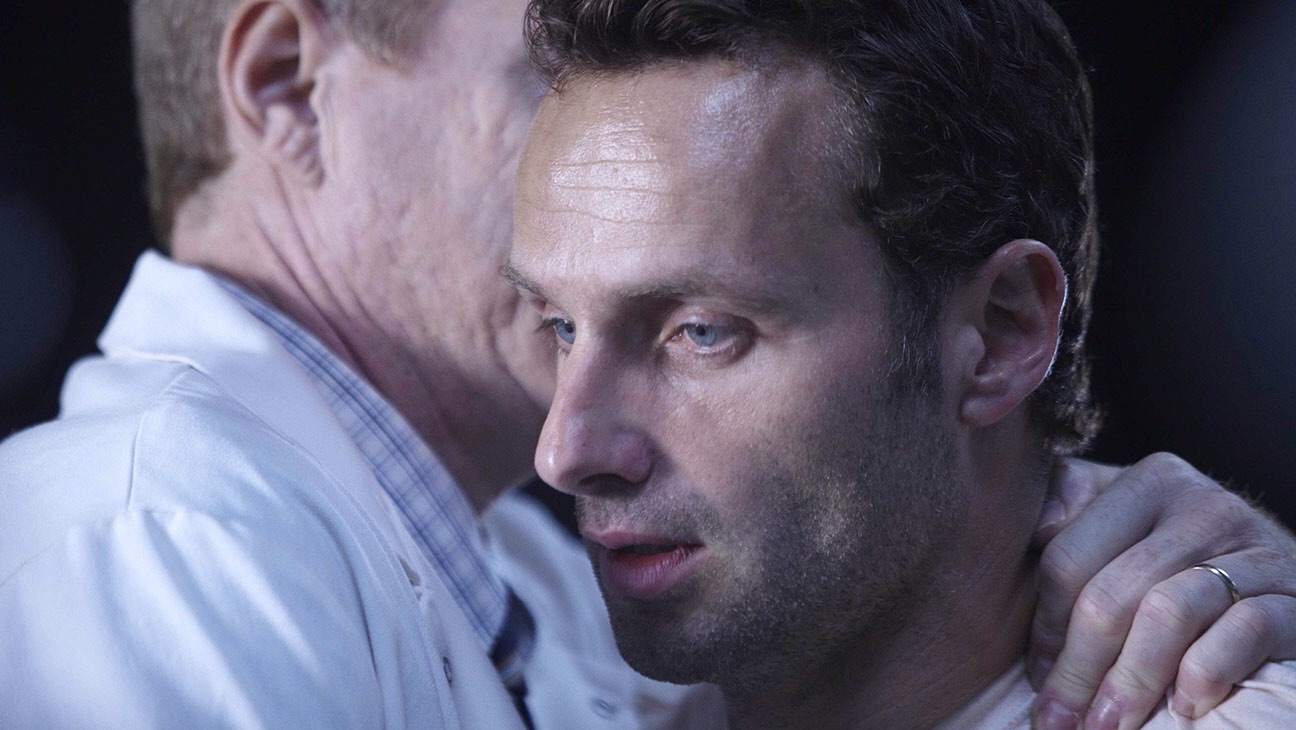 La prima stagione di The Walking Dead ci catapulta nell'Apocalisse e ci illustra le leggi che lo caratterizzano. La morte è l'unica vera regola che vige in questo mondo. Uno scenario dove l'uomo che muore diventa un vagante e dove l'uomo che vive diventa un mostro ancora peggiore.
The Walking Dead può vantare senza dubbio di un vero e proprio
inizio col botto!