UIn questa stagione di Fear the Walking Dead il tema del divario tra passato e presente è ricorrente: anche questa puntata inizia con un salto nel passato.
C'è un letto caldo, un affetto, una vita fatta di risvegli, di quotidianità, di fragilissime certezze. Un profumo di normalità, un tentativo di ricominciare, anche quando tutto sembra ormai perduto. Uno stadio, una nuova comunità, un posto sicuro dove riscoprire ciò che sembrava dimenticato da tempo.
Lasciato in disparte Morgan per un po', i nostri sono dentro a uno stadio e stanno cercando di ripartire, da qualche parte, in un qualche modo.
Nick è diventato un contadino e coltiva rape, Alicia ha una serenità che mancava da tempo e Madison ha preso sotto la propria ala protettiva la piccola Charlie, una bambina della comunità, che diventa anche amica di Nick.
Strand, Madison, Alicia e Luciana partono alla ricerca della famiglia di Charlie, perché è una bambina dolce, strana e sola. Nick non si unisce a loro, perché qualcosa in lui è cambiato e preferisce annoiarsi, guardare il muro, dopo tutto il trambusto vissuto nei mesi precedenti.
Giunti in una città abbandonata, le cose iniziano a farsi sospette: perché non ci sono persone, né morti, né morti viventi, ma c'è un barattolo aperto di cibo non consumato, il che significa che qualcuno di molto vivo ha mangiato da poco.
La trappola è dietro l'angolo, infatti Madison viene colta alle spalle da una donna armata, Naomi (interpretata da un'irriconoscibile Jenna Elfman, che ricordiamo in Dharma e Greg).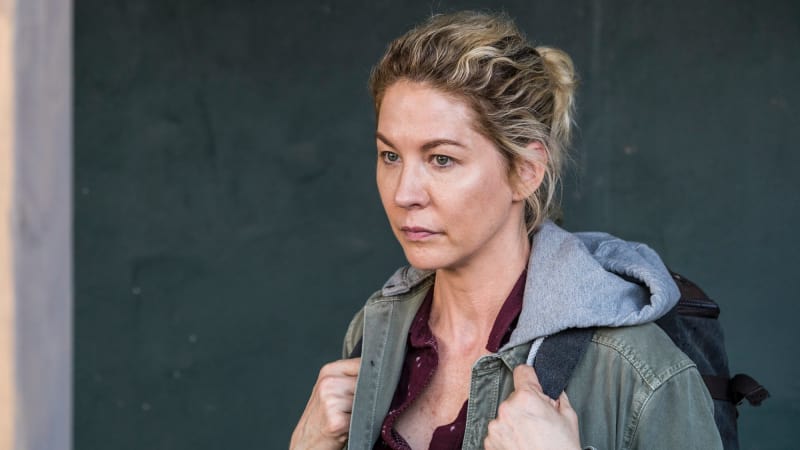 Anche Madison è cambiata, perché la invita alla comunità, malgrado la stia minacciando con una pistola.
Ma la cruda verità è che non tutto è cambiato, perché rimangono le persone disperate, sconfitte, spaventate, che hanno dimenticato il proprio io e il proprio passato. Di sicuro, anche Naomi ha perso qualcosa, perché ha uno sguardo vuoto, quasi vitreo e sembra già perduta.
Nessuno è perduto, finché non muore, si difende Madison, quando giustamente Strand le chiede il perché si trovino lì e in nome di cosa stiano mettendo le proprie vite a rischio.
Domanda lecita.
Il gruppo rientra allo stadio, insieme a Naomi, giusto in tempo per salvare Nick da una brutta situazione e Madison comunica a Charlie che non hanno trovato la sua famiglia.
La bambina non mostra emozioni, è quasi indifferente.
Fuori dallo stadio arriva un nuovo gruppo, all'apparenza molto minaccioso: sono gli Avvoltoi, guidati da Mel, giovane, spaccone, affascinante e sicuro di sé. Lo scontro con Madison è inevitabile: da una parte la leader pronta all'accoglienza, dall'altra un nemico che sa tutto di loro, perché Charlie non è una bambina innocente, ma una spia.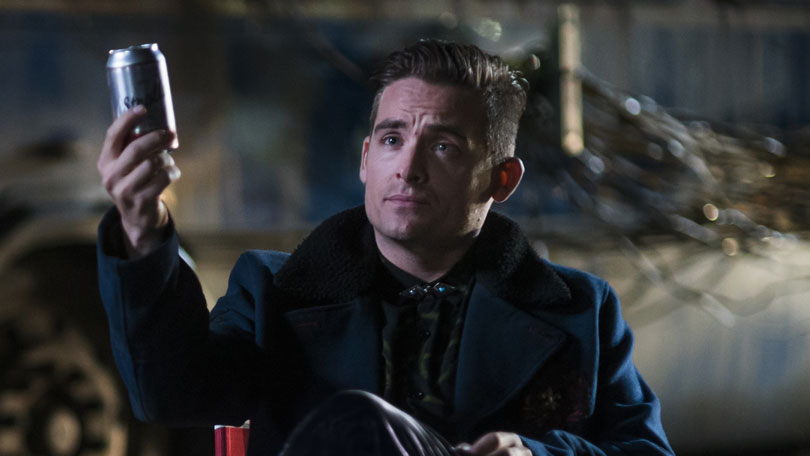 Fidarsi, in fondo, a volte è davvero un grande errore.
La strategia di Mel è molto semplice, antica come le strategie uscite da un poema epico: affamarli fino a farli arrendere.
Ma quando il mondo sembra fin troppo crudele, quando la speranza è morta e la fiducia nell'altro è del tutto scomparsa, ecco Luciana, che depone davanti agli occhi sorpresi di Charlie il libro che tanto desiderava.
E arriva anche un dopo, un tempo presente che si ricollega alla puntata precedente di Fear the Walking Dead. Nick, Alicia, Madison e Strand tendono un'imboscata a Morgan, Althea e John perché guidano un camion che reca un vessillo ricorrente: una bandiera bianca con un numero sopra, 457, 12, 51. Un tratto comune che unisce e divide.
Al momento, i parallelismi con i personaggi di The Walking Dead sono inevitabili e rendono l'inizio di questa quarta stagione di Fear the Walking Dead un po' debole dal punto di vista della trama, specialmente dopo una terza stagione memorabile e nonostante l'arrivo di Morgan.
Speriamo che qualcosa cambi. E in fretta.
Non dimenticatevi di passare anche dai nostri amici di: