Fu l'accademico francese Alexis Pichard a parlare per primo, nel 2011, di "new golden age" della televisione americana, riferendosi alle numerose produzioni seriali in onda già da alcuni anni. All'epoca avevamo già avuto serie tv come Breaking Bad, The Wire, Dexter, Lost. Appariva quindi già chiara l'impronta più sofisticata data da molti showrunner alle creazioni per il piccolo schermo. Le basi in fondo erano state poste negli anni '90, quando David Lynch regalò al mondo Twin Peaks e con essa un modo del tutto nuovo di fare televisione. Seguirono nel corso del decennio diversi prodotti d'eccellenza che cambiarono il modo in cui gli spettatori si approcciavano al prodotto seriale. Friends, Sex and the City e I Soprano sono esempi perfetti di questo periodo d'incubazione. Il decennio successivo ha visto invece il boom del format seriale di qualità.
Il 2008 ci regala Breaking Bad, una pietra miliare del piccolo schermo. Al contempo proliferano in numero maggiore serie tv d'altissimo livello. E con le stesse il favore sempre crescente da parte del del pubblico.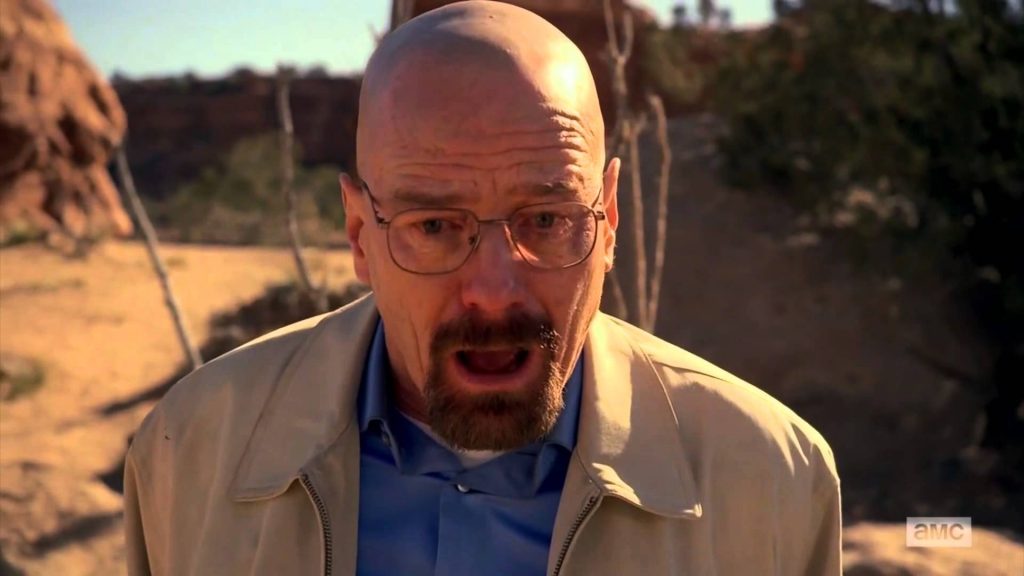 Nel novembre del 2018 l'Economist ha pubblicato un approfondimento sulle serie tv che prende in esame tutto lo spettro delle produzioni televisive dagli anni '90 a oggi in funzione del livello di gradimento del pubblico. I rating più utilizzati dall'analisi sono stati quelli di IMDB (Internet Movie DataBase), che hanno rilevato un ampliamento di consensi tra il pubblico. Infatti i drama degli anni '70 con almeno cento rating sono valutati mediamente 7.85 su 10 dagli spettatori. L'indice sale lievemente per quelli degli anni '90 per raggiungere un picco dell'8.2 per le produzioni post 2010. Basti pensare che dal 2010 in poi ben 73 show hanno totalizzato punteggi nell'indice di gradimento superiori al 9. Nell'intero decennio 1990 solo 11 produzioni ci sono riuscite. Tra le elette abbiamo ovviamente sua maestà Breaking Bad, ma anche Game of Thrones, fenomeno dell'ultimo decennio.
Tuttavia, come dice l'Economist nello stesso articolo, "for every Breaking Bad, more shows are just bad".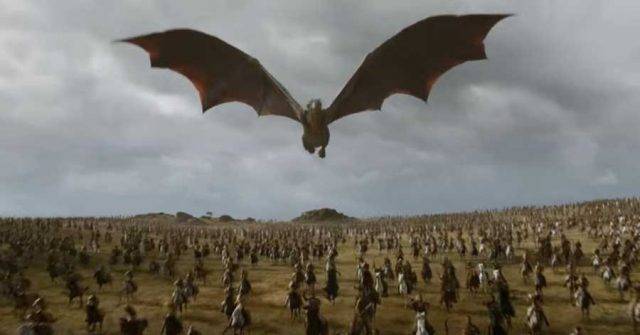 Per ogni Breaking Bad insomma, ci sono molti altri show di infima qualità. E non si fatica a crederlo, non foss'altro che per una questione di pura probabilità. Numeri alla mano, le produzioni televisive nell'ultimo ventennio sono state migliaia, probabilmente decine di migliaia. FX Networks, che nel 2016 ha avviato un conto delle serie tv realizzate, ha contato 455 titoli solo in quell'anno. L'anno seguente ne sono andate in onda 342. Numeri che fanno pensare anche a quante produzioni vengono avviate per poi essere affossate in corso d'opera. A fine 2017 si sono toccati numeri incredibili: 534 titoli. È chiaro che a simili livelli si rischia di andare ben oltre la semplice "vasta gamma di prodotti a disposizione del consumatore". Si rischia che lo spettatore non riesca a ponderare bene le sue scelte perchè perso nei meandri dell'esorbitante numero di produzioni a disposizione.
Il Ceo dell'emittente, John Landgraf, ha parlato infatti di Peak Television. Ha definito così "il totale di show in onda quando rischiano d'essere davvero troppi".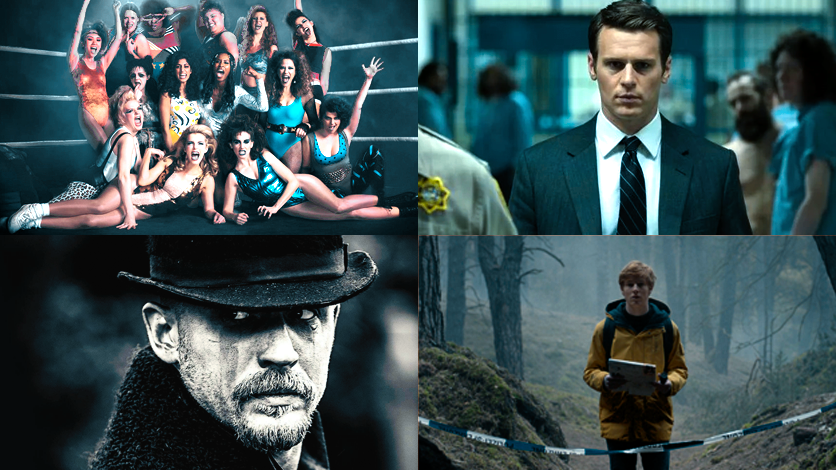 Certo servizi di streaming come Netflix aiutano molto lo spettatore a districarsi nell'ampia selezione di titoli con algoritmi che prestano suggerimenti in base a diversi criteri. L'esperienza diventa personalizzata, ma non più quando i titoli della piattaforma si incrociano con quelli di molti altri canali. Tuttavia è la qualità delle produzioni quella che più di tutti rischia di risentirne. Davvero gli investimenti saranno in grado di garantire alti livelli di qualità in egual misura per centinaia di titoli in programma? Non ci crede neanche Landgraf, che infatti sostiene come la peak television rischi di provocare un intenso crollo sia qualitativo che numerico. Inoltre produzioni come Breaking Bad, con la sua regia, la sceneggiatura e le prove attoriali, o Game of Thrones con i suoi incredibili effetti speciali, hanno alzato di molto l'asticella della valutazione da parte degli spettatori. Non è più così facile accontentarli.
Infatti i primi segni di indebolimento possono già essere percepiti.
Tra Netflix che fa strage di titoli, serie tv orfane di finali e porcherie cui al confronto Gli Occhi del Cuore è la nuova The Wire, le conseguenze della peak television sono già evidenti. E se per ogni Breaking Bad abbiamo dieci The Night Shift, il rischio che il panorama televisivo ne risulti banalizzato anzichè impreziosito è altissimo. Un numero così ampio di titoli presuppone infatti un'abnorme varietà di idee. I rischi pertanto sono molteplici: doppioni, trame trite e ritrite, generi come i medical drama, i polizieschi o gli storici tanto inflazionati da stancare. La corsa all'idea vincente si sta servendo ormai di mezzi che rischiano di violentare anche pietre miliari del cinema o della letteratura. Basti pensare alle ultime novità, come una serie tv sul Signore degli Anelli. Era davvero necessaria dopo l'irraggiungibile trilogia di Jackson? La trasposizione del commovente film di Ozpetek, Le Fate Ignoranti, in produzione televisiva. E quella di Cent'anni di Solitudine, che preoccupa non poco i fan di Garcìa Marquez. Tutti loro sanno infatti quanto lo scrittore fosse contrario alla trasposizione cinematografica delle sue opere.
E la lista di "idee per una nuova serie tv" potrebbe continuare all'infinito.
Temi storici, politici, socio-economici, letterari, ecc. Niente sembra più essere escluso dal calderone e la domanda sorge spontanea: "ne abbiamo davvero bisogno?" D'altronde è già facile sentir qualcuno commentare la proliferazione di serie tv con un polemico "ormai si fa una serie tv su tutto". E il problema non è tanto avere a disposizione una vastissima selezione, quanto imbattersi in prodotti accattivanti, magari ben pubblicizzati, ma qualitativamente deludenti. Trovare produzioni ispirate a temi dal grande potenziale "divulgativo" sprecate magari da una sceneggiatura banale. Basti pensare a Baby, serie italiana disponibile su Netflix dal 2019, ispirata alla vicenda delle baby-squillo del Parioli. Una storia che scosse l'Italia anni fa e che è stata trattata con superficialità da ogni punto di vista. Ed è purtroppo la strada che rischia di imboccare una grossa fetta del piccolo schermo se non si inizia a ponderare la validità di ogni soggetto andando oltre il puro potenziale commerciale.