Ormai è risaputo a tutti che la produzione de Il Signore degli Anelli costerà ad Amazon più di 500 milioni di dollari. Un budget che, fino adesso, non è mai stato destinato ad una Serie Televisiva. Metà di questo investimento è servito all'azienda, lo scorso novembre, per sconfiggere Netflix nell'acquisto dei diritti della storia scritta dall'autore inglese, J.R.R. Tolkien. Adesso, The Hollywood Reporter ha diffuso nuove indiscrezioni riguardo l'andamento dello Show.
Con l'acquisto dei diritti della storia, Amazon si è impegnata nei confronti di Tolkien Estate, HarperCollins e New Line Cinema, di produrre ben cinque stagioni de Il Signore degli Anelli. Una delle clausole del contratto vede l'azienda ad iniziare la produzione entro due anni. Inoltre, il budget sembrerebbe essere destinato ad aumentare sempre di più. Fra il cast, gli effetti visivi e marketing, la Serie Televisiva potrebbe arrivare a costare 1 miliardo di dollari.
Matt Galsor, colui che ha curato le trattative fra Amazon e la Tolkien Estate, ha commentato questo evento:
Questo è l'accordo più complicato che io abbia mai visto, ma è stato gestito in tempi relativamente brevi, in un modo che ha riunito le parti in uno stretto rapporto. E' stato difficile, ma tutti si sono piaciuti e si sono sentiti come in una squadra mentre l'affare si concludeva. 
Inoltre, Galsor ha anche affermato che Amazon potrebbe decidere di produrre in futuro degli spin off inerenti alla saga dal genere fantasy, essendo parte come clausola all'interno del contratto.
New Line Cinema e Warner Bros. non hanno mai avuto i diritti su Il Signore degli Anelli, ragion per cui Amazon probabilmente utilizzerà del materiale proveniente dai film.
La storia sui diritti dei romanzi di Tolkien è particolarmente complicata.
L'autore, nel 1969 aveva venduto i diritti di The Hobbit e The Lord of the Rings alla United Artists. Diritti che, nel corso degli anni, sono passati di mano in mano, arrivando infine nelle mani di Peter Jackson che li adattò nei film di successo dal 2001. Pellicole che guadagnarono 5.85 miliardi di dollari.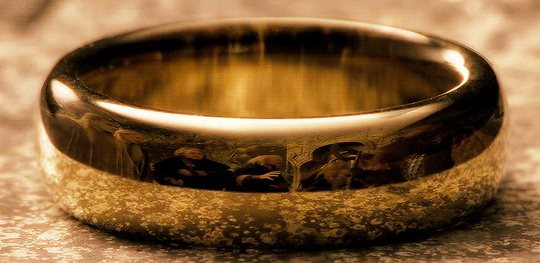 Se Jackson sarà coinvolto o meno come produttore esecutivo all'interno della Serie Televisiva è incerto. Peter Nelson, avvocato del produttore, non ha rilasciato alcuna dichiarazione in merito ma sembrerebbe esser riuscito a creare un dialogo fra il suo assistito e Amazon.
Credo che Amazon stia prendendo a modello la grande enfasi posta dai grandi studios sui franchise. Ha anche capito che con la sovrapproduzione di prodotti Televisivi attuali, bisogna mantenere gli occhi del pubblico sullo schermo, ed è una cosa che puoi farlo con i titoli dei franchise.