Ricordo ancora quando al secondo anno di università sentii menzionare per la prima volta Game of Thrones. Mi parlarono di una bellissima serie tv basata su una famosa saga fantasy, ispirata all'Inghilterra medievale e con Peter Dinklage tra i protagonisti. Quando iniziai a vederla era in corso la terza stagione. All'epoca era già molto famosa ma comunque nella media rispetto ad altri prodotti HBO di altrettanta qualità. Poi il boom. Dalla quarta stagione in poi la fama di Game of Thrones si è definitivamente consacrata a livello internazionale. Complici una campagna pubblicitaria piuttosto "aggressiva" ed enormi investimenti operati dall'emittente, la serie è diventata un vero cult degli anni 2010.

Ma vi era ancora un altro passo da fare. Diventare ciò che è oggi: non un semplice cult, ma un vero e proprio fenomeno culturale di massa.

Lo show della HBO detiene diversi record mondiali. Programma televisivo più piratato, simulcast di un programma televisivo drammatico più ampio. Serie televisiva di prima serata più riconosciuta dall'Academy of Television con i suoi ben 47 Emmy vinti su 128 nomination. Gli ascolti hanno visto una curva ascendente lungo la quale Game of Thrones ha battuto il suo stesso record di stagione in stagione e poi addirittura di episodio in episodio durante l'ultima. Critici e giornalisti l'hanno definita "il fenomeno televisivo più discusso e anticipato della storia della tv". E non senza ragioni.

Il prossimo 14 aprile ci sarà l'attesissima première dell'ottava e ultima stagione, e il web è inondato da mesi di teorie, news e speculazioni di ogni genere.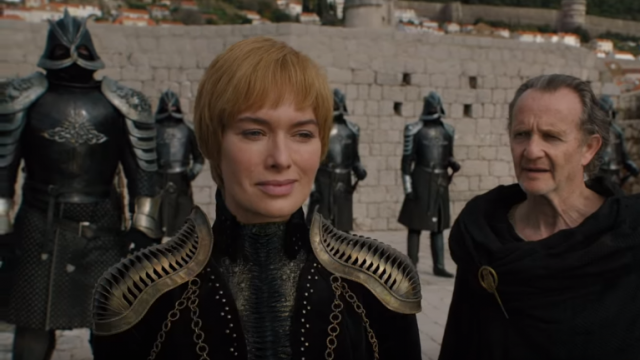 L'inverno è arrivato insomma, e la vibrante hype che lo accompagna non dà semplicemente un'idea della popolarità della serie ma anche della magnitudo dell'onda d'urto originata. La febbre da Game of Thrones non si traduce solo in una valanga di fantasiose teorie da parte di un fandom ormai impaziente. Ha investito la società insinuandosi in ogni fessura. Negli ultimi tre anni a Londra, uno dei centri nevralgici della popolarità di Game of Thrones, questo fenomeno è apparso chiaro in più di un'occasione. Nella metropoli non sono necessari molti sforzi per rendersene conto poiché le trovate pubblicitarie e commerciali che cavalcano l'onda del suo successo sono innumerevoli.

Ad esempio, in vista dell'uscita della sesta stagione, tre anni fa le pareti sotterranee di moltissime fermate della metro furono tappezzate di cartelloni che pubblicizzavano la serie.

Quell'anno l'underground di Londra sembrava davvero il tempio del Dio dai Mille Volti di Braavos, poiché i cartelloni ritraevano i volti dei protagonisti nei loculi delle "facce" del tempio. Un'esperienza che forniva un'idea molto chiara degli investimenti da capogiro fatti dalla HBO anche in post-produzione. L'anno seguente un gruppo di Estranei guidati dal Re della Notte a cavallo, intraprese un'inquietante sfilata promozionale da Oxford Circus e Tower Bridge. Ma se questo è l'operato – comprensibile e non del tutto inaspettato – della HBO, che non bada certo a spese, è l'impatto avuto su società e attività commerciali a dar luogo a certe riflessioni.

Riflessioni su quanto la popolarità di Game of Thrones sia stata in grado di generare una vera e propria ossessione.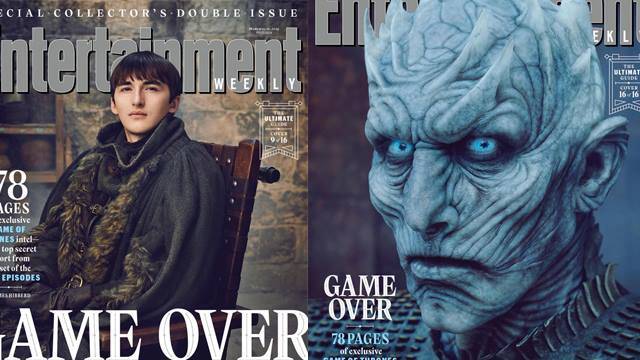 Solo nell'ultimo mese mi sono imbattuta in decine eventi a tema Game of Thrones in giro per Londra. "Dinner is coming" è lo slogan utilizzato da un pub di Lambeth North per pubblicizzare il proprio concept: un'esperienza gastronomica immersiva che ti porta a cena a Westeros con un hamburger nel piatto. Il Game of Thrones Quiz è un evento del Fly Fangirl Club, a est di Londra, che ha fatto sold out nelle prime 48 ore di vendita dei biglietti. Attesissimo poi è il "Rave of Thrones" (che, come abbiamo raccontato qui, si è tenuto anche a Milano) il techno party che si terrà il 26 Aprile all'Electric, famoso club di Brixton. Tuttavia il nome dell'evento non è un semplice gioco di parole che omaggia la serie, ma il dj leader del line up: Kristian Nairn, niente meno che HODOR.

Ma se è vero che in città come Londra si ha modo di imbattersi quotidianamente nel fenomeno Game of Thrones, è altrettanto vero che l'esperienza non manca anche altrove.

Due anni fa fui invitata a Bilbao da un'amica del posto per vivere quella che lei definì "un'esperienza di Spagna profonda". Andai con lei e i suoi amici in un paesino di montagna in Castiglia La Mancha, Espinoza de los Monteros per il weekend. Nel paesello di tremila anime si stava svolgendo una festa assimilabile alla tipologia di feste patronali che in sud Italia conosciamo molto bene. E tra le canzoni di Elvis Crespo, dei Los Locos e di Enrique Iglesias che padroneggiavano la piazza del paese, il gruppo musicale che dava vita alla festa a un certo punto intonò una melodia molto diversa. Improvvisamente violino e violoncello suonarono le note della sigla di Game of Thrones e de Le Piogge di Castamere. Tutti ballavano e andavano a tempo manco si fosse trattato dell'ultimo tormentone latino di turno.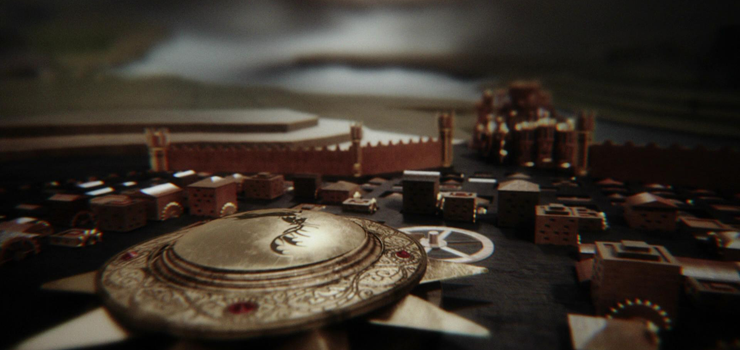 Non eravamo nella galleria dei musei a South Kensington, dove gli artisti di strada si cimentano regolarmente nella sigla di Game of Thrones. Ma in uno sperduto paesino al confine con i Paesi Baschi, e un'intera piazza impazzì su quelle note. Bailando, Despacito e Game of Thrones.

E potrei fare ancora decine di altri esempi simili. Potrei parlare di come gli allievi adolescenti di mia sorella, insegnante di violino, la preghino di suonare la sigla di Game of Thrones al saggio di fine anno. Di come i miei clienti, businessmen di grandi multinazionali, mi scrivano per email da oltreoceano "Winter is Coming" quando invio loro delle fatture di pagamento. O di come amici che non avevano mai visto Game of Thrones prima l'abbiano fatto perché stanchi di sentirsi esclusi dalle conversazioni. E sì, ho conosciuto persone che hanno visto ben 67 episodi in poche settimane per mettersi in pari prima dell'inizio della prossima e ultima stagione. Ragione addotta: la stagione finale di questa serie è un vero e proprio "momento storico per la televisione", sarebbe un peccato non viverlo.

Ecco perché Game of Thrones è un fenomeno culturale. Un fenomeno di massa è in grado di influenzare la gente e i suoi comportamenti. E la serie di punta della HBO è in grado di farlo.

Milioni di persone in tutto il mondo stanno aspettando con ansia l'ultima première. In molti non stanno guardando altre serie per scelta, per "conservarsi" per Lei. E milioni di persone in tutto il mondo ne stanno parlando, scrivendo e ancora parlando per esorcizzare l'impazienza. Chi siederà su quella dannata sedia? Chi si salverà al crudele gioco dei troni? E tutta quella gente, domenica 14 aprile, si siederà davanti al proprio schermo con i battiti a mille. E per tutti loro sarà come essere parte di una comunità sparsa in tutto il mondo per le sei settimane successive.

Chiudete le valigie gente, l'inverno è arrivato.