Pioniera di un nuovo modo di fare comedy in televisione, Arrested Development andò in onda sui canali Fox nel 2004, ma purtroppo non ebbe molto successo. Gli ascolti erano molto bassi ed era considerata un programma "di nicchia". Si chiuse quindi con la terza stagione nel 2006, ma nel giro di qualche anno la serie è stata riscoperta e divenne meritatamente un cult, tanto da convincere Netflix a produrne una quarta stagione nel 2012. Moltissimi fan avevano anche iniziato a fare inviti e petizioni affinché venisse girata un'ultima stagione della serie. Infatti l'episodio finale della terza stagione aveva lasciato molte questioni in sospeso.
Ed ecco qui un breve elenco di motivi per cui dovete assolutamente guardare Arrested Development, una delle migliori serie degli ultimi 13 anni (e non lo dico solo io, ma anche il The Guardian).
La comicità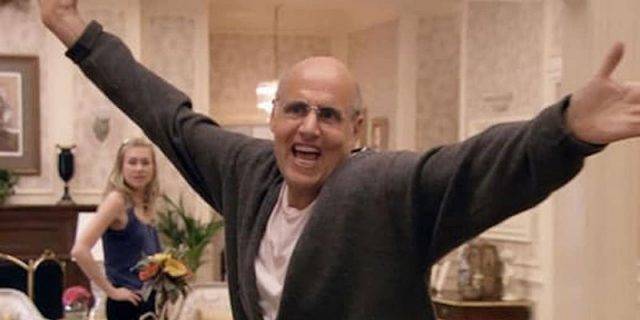 Arrested Development è la prima situation comedy girata con telecamera a mano e con lo stile registico da reality show (mockumentary) e, grazie a questo espediente, la comicità e la sensazione di imbarazzo aumentano. Nata dalla mente di Ron Howard, Arrested Development è una commedia intelligente e ricercata, basata su giochi di parole, gag surreali e al limite del nonsense.
Uno dei punti forti della serie è sicuramente il montaggio, che fa da contrappunto comico alla scena spostandosi nel tempo e nei luoghi per libera associazione di idee, con risultati esilaranti. Con molta probabilità senza Arrested Development non avremmo Modern Family, Community e Master of None.
La trama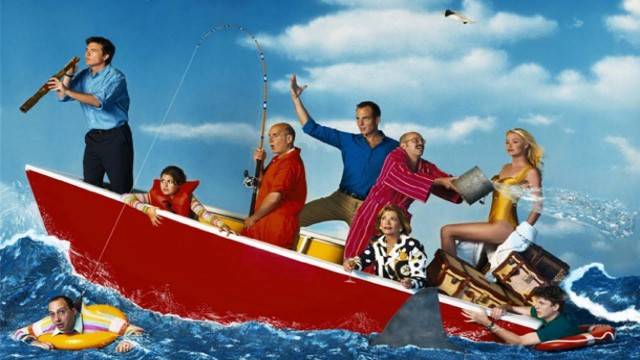 La trama è molto molto complicata e intricata, degna di Lost o Game of Thrones (ci sono addirittura gli incesti). Tutto ruota attorno alle disavventure economiche della famiglia Bluth. L'unica persona seria all'interno della famiglia è Michael Bluth (Jason Bateman), vedovo e padre di George Michael (Michael Cera). Il papà di Michael è George sr (Jeffrey Tambor), patriarca della famiglia e autoritario solo in apparenza, ha un concetto affaristico deviato e cerca sempre di fare il meglio per sé stesso indipendentemente dai danni che possa causare.
La mamma di Michael, Lucille (Jessica Walter), alcolizzata, viziata e manipolatrice ha un rapporto molto, forse troppo, particolare col figlio minore Buster (Tony Hale). Il più anziano dei fratelli Bluth è George Oscar (Will Arnett), chiamato da tutti GOB, è un mago senza successo che colleziona fallimenti su fallimenti. Per finire abbiamo la sorella gemella di Michael, Lindsay Bluth Fünke (Portia de Rossi), bella e spendacciona, è sposata con Tobias Fünke (David Cross) e mamma di Mae "Maybe" (Alia Shawkat). Preoccupato dai molti esempi negativi che il figlio rischia di ricevere dai parenti, Michael decide di tagliare i ponti con la sua famiglia e ricominciare una nuova vita. I suoi piani vanno però a monte quando la società di famiglia viene investita da una crisi finanziaria. George Senior finisce in galera e l'azienda si ritrova così ad un passo dal fallimento.
Michael decide quindi di rimanere per salvare l'azienda, tentando di far uscire il padre di prigione ma finendo in una serie di guai.
Ecco a voi la storia di una facoltosa famiglia che perse tutto, e dell'unico figlio che aveva la possibilità di tenerla ancora unita.
Arrested Development è la parodia di ogni famiglia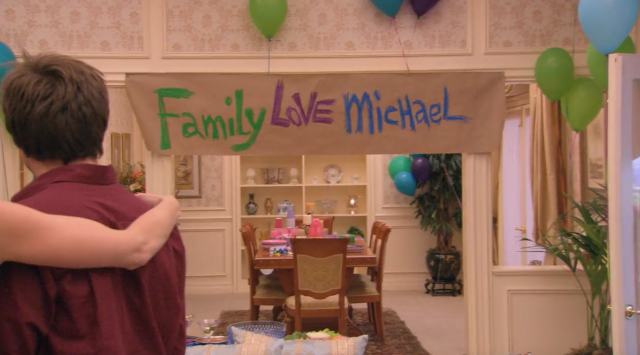 I Bluth fanno la satira di quelle ricche famiglie in cui i figli crescono sotto una campana di vetro, completamente all'oscuro del mondo reale. Ricordiamo il momento indimenticabile in cui Lindsay scopre che si deve andare a lavorare tutti i giorni. Ma in realtà fanno la satira di qualsiasi famiglia normale.
Oltre ai genitori e figli della famiglia Bluth, nella serie troviamo almeno altri tre protagonisti. Uno è il figlio di Michael, George Michael, poi c'è la cugina Maybe (di cui George Michael è innamorato), e infine il marito di Lindsay, Tobias, che già da solo vale l'intera serie. Tobias è un omosessuale inconsapevole, affetto da un'assurda patologia che gli impedisce di stare nudo e per questo indossa sempre sotto i vestiti degli shorts inguinali (e ci fa anche la doccia). Era l'unico analyst e therapist del mondo facendo così di lui un analrapist (sì, avete letto bene) ma ha abbandonato la sua professione medica per intraprendere una fallimentare carriera da attore.
Oltre agli innumerevoli protagonisti, in Arrested Development abbiamo anche un'infinità di personaggi ricorrenti.
C'è Lucille 2 (Liza Minelli), la nemesi, nonché vicina di casa, di Lucille; c'è il fantastico prestigiatore Tony Wonder (Ben Stiller) in costante competizione con GOB; il fratello gemello di George Sr., Oscar, che va in prigione al posto del fratello innumerevoli volte; la fidanzata di George Michael, così poco interessante che nessuno si ricorda mai come si chiama; il bambino coreano che Lucille adotta per fare dispetto a Buster… E potremmo andare avanti a oltranza!
Nota di merito va all'avvocato della famiglia Bluth: incapace e omofobo (perché segretamente gay) Barry Zuckerkorn che è interpretato da Henry Winkler. Sì, proprio il Fonzie di Happy Days.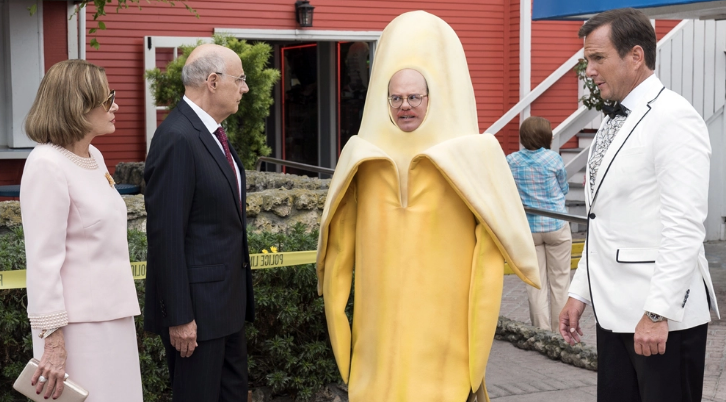 Arrested Development è uno show incentrato sui Bluth, un insieme variegato di individui folli ed egoisti, sempre pronti ad ostacolarsi l'un l'altro ma incapaci di staccarsi da questa influenza tossica, che riesce a sovrastare perfino il perno morale della famiglia, ovvero Michael.
Lo show ci dà una buona idea di quella che è la società americana agli inizi del nuovo millennio: un Paese in declino, lontano dai fasti di un tempo con una costante satira e ironia che permeano l'intero racconto.
Lo stile della serie è tale per cui ogni argomento sembra essere trattato con leggerezza, ma è una comicità scomoda, che fa leva sull'idiozia e l'opportunismo dei personaggi. Personaggi che sono valorizzati senza dubbio dal talento degli autori ma soprattutto dal talento degli interpreti, riuscendo a rendere il proprio personaggio indimenticabile,
Mi sento quindi in dovere di consigliarvi la visione di Arrested Development, non solo perché rappresenta un punto di svolta del genere comedy dagli anni 2000 in poi, ma specialmente perché credo che sia una delle serie più rivoluzionarie del panorama televisivo. In pratica, un prodotto imprescindibile se si vuole parlare della comicità e della sua storia. E per vostra fortuna trovate su Netflix tutte le stagioni.
Leggi anche – L'odissea di Arrested Development