"Cara Anna Shirley", uhm no. "Cara Anna Shirley Cuthbert di Green Gables". Inizierei così una lettera dedicata a lei, meravigliosa protagonista di "Anne with the E" : di certo un tale nome lascia molto spazio all'immaginazione.
Oggi volevo parlarvi di uno fra i personaggi che ho amato di più delle Serie Tv, Anna di "Anne with the E"(Chiamatemi Anna), adattamento televisivo del romanzo "Anna dai capelli rossi" di Lucy Maud Montgomery.
Invero il mio affetto per Anna nasce molti anni prima: quand'ero piccola guardavo il famoso anime giapponese Anna dai capelli rossi (赤毛のアン Akage no An) di Isao Takahata (Nippon Animation), uscito nel 1979. Quindi quando lessi che su Netflix stava arrivando una nuova Serie Canadese dal titolo "Anne with the E" (Chiamatemi Anna), ispirata al romanzo, mi ripromisi di doverla guardare assolutamente. A oggi non me ne sono pentita, anzi.
Ho già parlato di questa Serie, tuttavia oggi è il turno dei motivi per cui amo Anna e del suo straordinario personaggio. Andiamo per ordine:
Il volto di Anna Shirley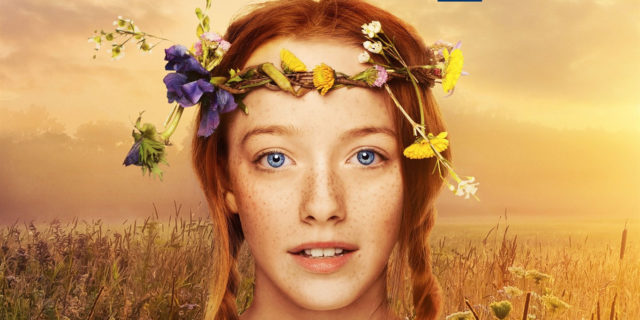 Anna Shirley Cuthbert in "Anne with the E" è interpretata da Amybeth McNulty e non potevano scegliere miglior attrice per questo ruolo.
Fin dalla prima scena sei automaticamente portato a riconoscerla subito, senza un minimo spaesamento. La somiglianza fisica però non è tutto, ciò che mi ha colpita è stata anche la sua straordinaria interpretazione del personaggio: spigliata, emotiva, solare, drammatica, "colorata". La McNulty è stata davvero una piacevole scoperta.