La versione internazionale di Anne with an E 3 (Chiamatemi Anna in Italia) è arrivata su Netflix il 3 gennaio, quasi due mesi dopo la prima visione canadese. Purtroppo si tratta dell'epilogo definitivo per la serie ideata da Moira Walley-Beckett, nonostante i fan abbiano tentato di salvare lo show dalla cancellazione (ne abbiamo parlato qui).
La terza stagione del dramma basato sul romanzo Anna dai capelli rossi di Lucy Maud Montgomery comincia con un salto temporale di due anni. La protagonista, infatti, è in procinto di compiere 16 anni e le vicende sono ambientate nel 1899.
Cosa è cambiato rispetto alle stagioni precedenti?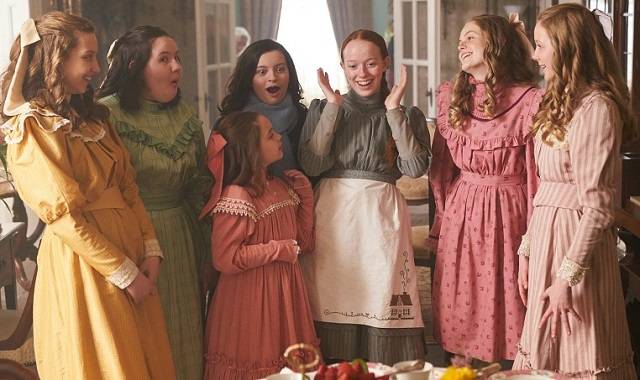 Anne non è più una ragazzina e questo appare chiaro fin dalla prima scena, anticipata già dal trailer e da alcune foto promozionali. Nella sequenza iniziale della terza stagione vediamo la protagonista in sella al cavallo di Matthew con il vento tra i capelli, così forte da far volare via il nastro verde e sciogliere la treccia, il tratto distintivo dell'infanzia di Anne.
Nei nuovi episodi la giovane Shirley Cuthbert, interpretata magistralmente da Amybeth McNulty (che si conferma tra gli attori adolescenti più talentuosi), non ha più bisogno di rifugiarsi continuamente nel suo mondo immaginario per difendersi dalla realtà. La ragazza diventa gradualmente più sicura di sé, senza mai perdere l'indole esuberante e altruista che la rende unica. Inoltre i flashback presenti nelle prime due stagioni sono quasi del tutto assenti nel terzo capitolo e compaiono soltanto quando Anne visita un luogo legato al passato.
Il centro della narrazione non è più la protagonista e le tematiche diventano maggiormente complesse.
Sebbene tragga ispirazione da un classico della letteratura per ragazzi del 1908, Anne with an E adatta la storia alla visione da parte di un pubblico moderno di tutte le età e questo aspetto appare maggiormente evidente nel capitolo finale.
La terza stagione del dramma canadese esplora le vite di molti personaggi, non soltanto quella di Anne, e affronta in maniera intelligente temi come il razzismo, l'integrazione, i diritti delle donne, la libertà d'opinione, la famiglia e la violenza sui minori. Nelle nuove puntate, infatti, assistiamo all'ingresso di nuovi personaggi appartenenti alla popolazione dei nativi americani, che suscitano immediatamente l'interesse della protagonista.
Anne diventa una paladina della giustizia e dei diritti umani.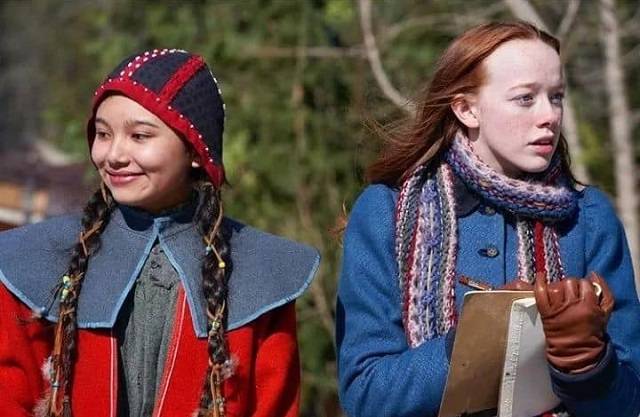 Anne: È curioso come la gente sottolinei le differenze quando, per certe cose, siamo tutti uguali.
Da questo momento seguiranno SPOILER su Anne with an E 3.
La società bigotta in cui vivono i protagonisti della serie non accetta la diversità e tenta di far prevalere la propria cultura e la propria religione a tutti i costi. Tra le vittime di questa ideologia c'è la famiglia di Ka'Kwet, una ragazzina indiana con la quale Anne avverte subito una forte sintonia. La nativa americana viene rinchiusa in una scuola dove subisce continuamente violenze fisiche e psicologiche in virtù di un estremismo religioso che non tollera altre culture.
Mentre il Consiglio di Avonlea tenta di mettere a tacere tutte le scomode verità, Anne si batte con coraggio per dare voce agli oppressi, alle minoranze e ai più deboli.
Tutto questo viene mostrato nella serie con schiettezza e, allo stesso tempo, delicatezza grazie a un cast eccezionale.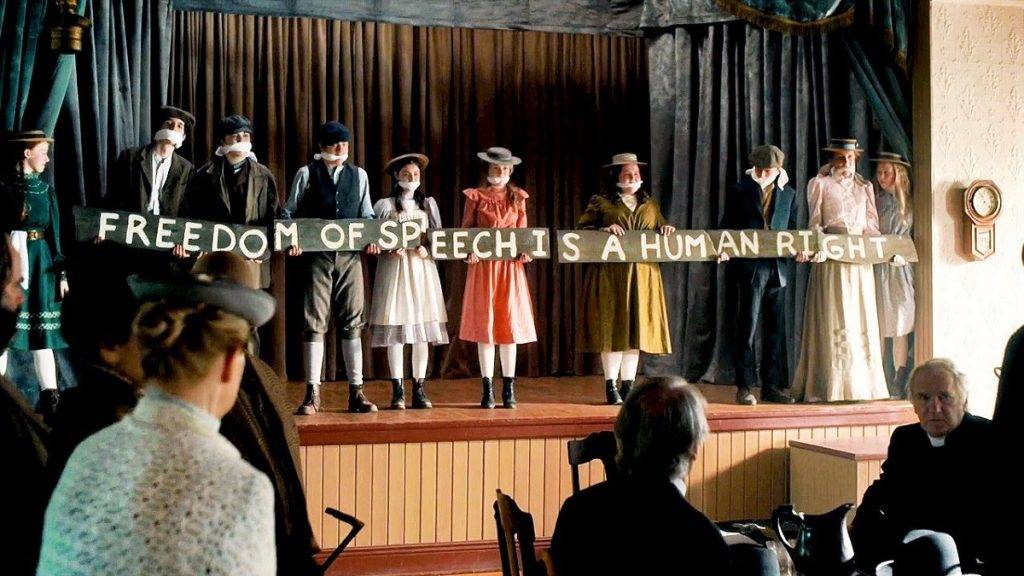 Oltre alla questione dei nativi americani, per la quale Anne lotta con tutte le sue forze, sopraggiunge anche il problema della censura e della violenza sulle donne quando Billy si approfitta di Josie e ne rovina la reputazione. La coraggiosa protagonista si accorge del disagio della compagna soltanto dallo sguardo e viene colta da un incontenibile desiderio di giustizia. Anne stampa un'edizione del giornale scolastico senza il consenso di Miss Stacy e scrive un articolo in cui descrive, senza peli sulla lingua, la terribile situazione delle donne in quell'epoca.
Spesso il genere femminile nel 1899 non aveva facoltà di scelta e viveva con la certezza di un futuro già scritto e con la convinzione di poter essere complete solo con un uomo accanto. In Anne with an E 3, Prissy vorrebbe lavorare nell'azienda del padre e Diana desidera continuare gli studi, ma sembra che l'unica finalità per entrambe debba essere quella di trovare un buon marito e renderlo felice.
In questo clima difficile il Consiglio cerca di imporsi senza risultati e, dopo aver tentato la strada della censura, ruba la macchina da stampa e causa un incendio che distrugge la scuola di Avonlea. Per fortuna la comunità non si arrende e Rachel Lynde tira fuori le sue doti persuasive dimostrando di essere molto più di una semplice pettegola.
Nel frattempo, il rapporto tra Anne e Gilbert subisce un'evoluzione.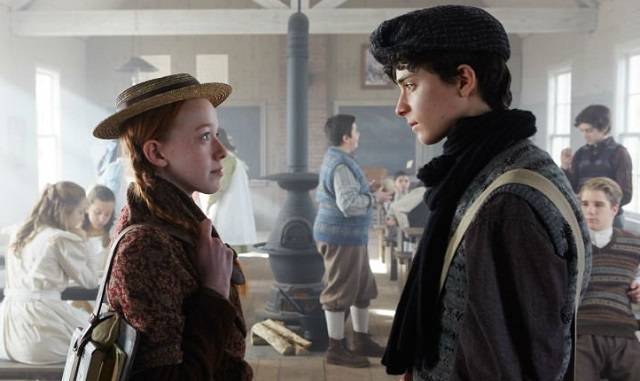 Matthew: Penso che l'amore possa arrivare come una tempesta e metta in disordine tutto quello che hai sistemato nella tua vita.
Nelle precedenti stagioni della serie Anne era alle prese con i problemi legati all'adolescenza, cercava di integrarsi in un nuovo ambiente e voleva essere accettata. Nel terzo capitolo del dramma la protagonista deve affrontare questioni più complicate e prendere delle decisioni che cambieranno per sempre il suo futuro. La pressione si fa sentire parecchio e diventa insopportabile quando Gilbert chiede ad Anne se lei ricambia i suoi sentimenti.
La maturità è difficile da gestire e la ragazza non riesce ancora a interpretare chiaramente le nuove sensazioni che prova riguardo al personaggio interpretato da Lucas Jade Zumann. Sposando la sua nuova ragazza (Winifred), Gilbert potrebbe frequentare un'ottima università e iniziare la carriera dei suoi sogni. Anne non riesce a essere egoista e negargli tutto questo, ma il ragazzo capisce che non sarebbe mai felice senza di lei e sceglie di non sposare Winifred.
L'amore è sempre presente in Anne with an E 3, specialmente quando si parla della famiglia.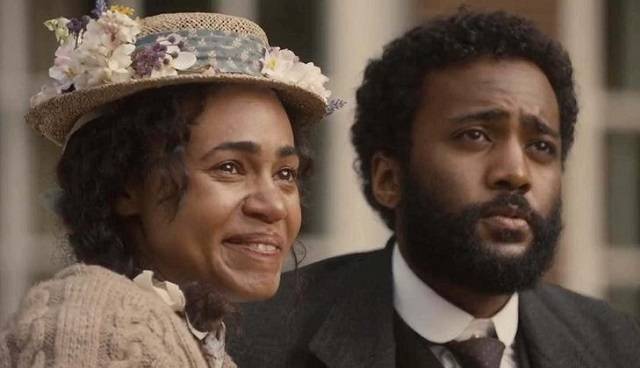 In questa serie tutto ruota sempre attorno alla famiglia, che viene celebrata in ogni sua forma (biologica, adottiva, interrazziale e così via). Il sentimento che lega i genitori e i figli è universale, per questo sono stati sufficienti pochi gesti per far capire a Marilla la sofferenza dei genitori di Ka'Kwett. Non era necessario parlare la stessa lingua, bastava guardarsi negli occhi.
Anche Bash è riuscito a creare la sua famiglia nonostante le difficoltà e i pregiudizi. La morte di Mary probabilmente rappresenta uno dei momenti più commoventi della terza stagione e, anche se è una questione dolorosa per i protagonisti, questo evento ha permesso ad Anne di trasmettere la sua conoscenza e di essere lei a dare dei consigli, per una volta. La moglie di Bash non sarà più con la sua famiglia, ma Delphine deve assolutamente sapere che la madre l'ha amata profondamente durante il breve periodo in cui sono state insieme.
È proprio questo il senso dell'incessante ricerca di Anne, che ha tentato di scoprire la verità sui suoi genitori per tutta la vita.
L'estrema gioia e il profondo sollievo della ragazza quando scopre di somigliare alla madre è lampante ed emozionante. Marilla e Matthew hanno donato alla protagonista la cosa più preziosa: la sua identità.