# #
Anne with an E (qui la recensione della terza stagione) racconta una storia che si distingue grazie all'atmosfera quotidiana e al senso di vita che si respira in ogni episodio. Il suo punto di forza sta tutto nell'umanità di cui si fa portavoce raccontando le vicende più comuni, in cui anche a distanza di secoli è facile rivedersi. Questa serie ha però qualcosa in più, ha un talento nascosto che si fa strada lentamente sullo schermo fino a diventare dominante, stagione dopo stagione. Si tratta della capacità che la storia ha di essere manifesto di un pensiero per nulla lontano nel tempo e che ha bisogno di essere esposto in bella vista: l'esaltazione della libertà declinata in ogni sua forma, da quella di parola a quella individuale. 
# #
Anne Shirley Cuthbert crescendo ne comprende l'importanza, essendosi accorta che quel mondo fiorito e ricco di storie meravigliose non può essere sempre colmo di laghi lucenti e di Regine della Neve, ma viene spesso macchiato dalla realtà fredda e priva di così tante possibilità. Sono consapevolezze che prima erano oscurate dalla sua indole di bambina sognatrice, ma pian piano si fanno strada e si impongono come un destino inaccettabile: lei non appartiene a se stessa ma agli uomini, così come la sua carriera e i figli che avrà. Anne però è combattiva e testarda e farà di tutto per opporsi a tale modello che relega la figura femminile in casa, soffocandone l'identità e l'interiorità fino a renderla una perfetta bambola di porcellana.
Tutto ciò riguarda gli uomini che si sentono a disagio con le donne.

Muriel Stacy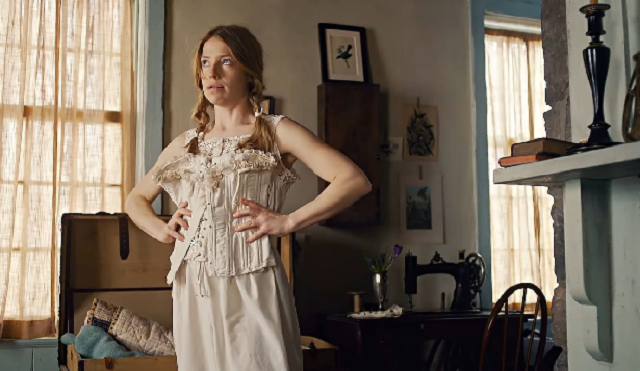 Il pensiero della signorina Stacy non intende condannare il genere maschile, né tantomeno diventare il modello di un femminismo radicale. Invece, incidendo molto di più, evidenzia la triste condizione di una società troppo influenzata dalla tradizione antica che, legando la donna alla figura della maga e dunque al ribollire del potere arcano della magia, ha preferito opprimerla per non esserne intimorito. Sono questi i dettagli che fanno in modo che la storia viaggi ancora nel tempo, raggiungendo un passato sempre più lontano.
# #
È necessario ricordare, tuttavia, che la vita affrontata nella storia è quella di una ragazzina che sta ancora iniziando a comprendere il mondo.
Dunque l'esaltazione della femminilità è realizzata con fare innocente, ben lontana da polemiche eccessive perché si concretizza prima nella sfera del sogno e nella ingenua purezza di giovani donne che si promettono un futuro in cui solo loro potranno essere padrone del loro corpo e delle loro idee. Un futuro in cui la loro voce dovrà valere e combatteranno concretamente per questo. Tutto ciò si evince nella emozionante e solenne scena della terza stagione in cui Anne, Diana, Ruby e le altre danzano intorno al fuoco con la testa cinta da corone di fiori avendo la luna come unica testimone delle loro solenni promesse.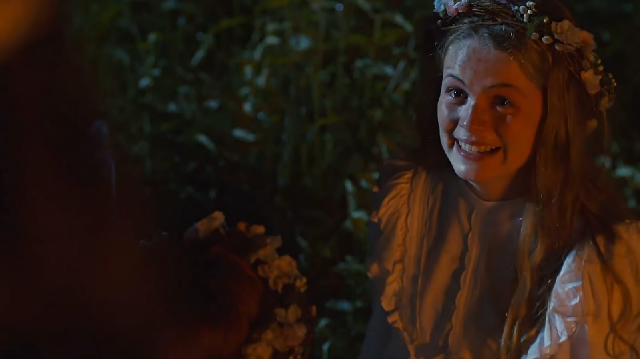 L'atmosfera intima, impenetrabile e resa mistica dal velo notturno (che vedremo di certo nella nuova dark serie italiana sulle streghe grazie a Netflix), non solo riporta in vita la tradizione celtica delle danze e dei canti effettuati e intonati dalle sacerdotesse druide intorno al fuoco, ma anche quella del tìaso saffico fatto di giuramento e amore. Ponendo la lente di ingrandimento sul rapporto donna-natura, è così realizzata la più alta forma di affrancamento della femminilità dal contratto sociale e coniugale, che le considerava alla stregua di pezzi di terra o di animali.
La donna è libera, potente e padrona di se stessa, a tal punto che ognuna delle ragazze si rende conto di quanto sia bello essere donne e di quanto sia un male rinnegare se stesse, pensando di essere un mero oggetto da abbellimento solo perché la società glielo fa credere. Viene messa in scena una vera riscoperta ed esaltazione di questo genere nel senso più romantico.
Sarò l'eroina della mia storia!

Anne Shirley Cuthbert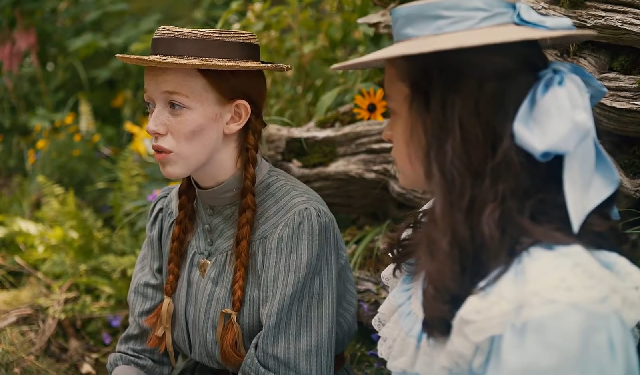 Dunque, la gioia di una ragazzina così vivace, piena di immaginazione e intraprendenza, diventa l'espediente perfetto per dimostrare che alcuni desideri e alcune condizioni di vita siano insite negli esseri viventi sin da piccoli e senza distinzione di sesso.
Come già detto, l'approdo a questa consapevolezza è stato un processo lento che ha inizio dalla prima stagione di Anne with an E.
Proprio quando Anne non sa ancora come agire sebbene avverta che vi sia qualcosa di sbagliato nel:
I ragazzi possono fare qualsiasi cosa desiderino…

Anne Shirley Cuthbert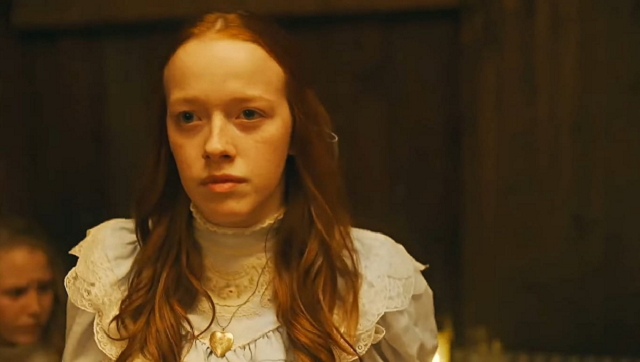 È necessario parlare, denunciare e opporsi ai baci non voluti. Anne infervorata è spinta da rabbia e coraggio a condannare le azioni di Billy Andrews verso Josie Pye e gli scherzi di cattivo gusto che sono tutto tranne che innocenti, come alzare le gonne per dispetto. Così, quando nella seconda stagione è introdotto il personaggio di Muriel Stacy, si ha la priva vera crepa in quella visione patriarcale che avrebbe soggiogato tutti gli altri personaggi femminili.
Ed ecco che questo tema inizia a farsi spazio nella narrazione con l'annullamento delle nozze tra Prissy Andrews e il signor Philips. Poetica è la scena in cui la sposa danza come un fiocco di neve sui prati innevati di Avonlea, dopo aver abbandonato l'altare e quel contratto puramente economico a cui sarebbe stata costretta. È la rappresentazione perfetta della felicità e della sensazione di aver preso la scelta giusta a discapito di qualsiasi dolore inferto agli altri. Si tratta di un egoismo necessario.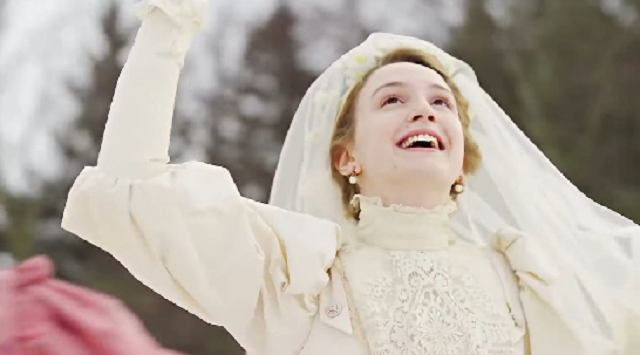 Certo è che l'intento di Anne with an E non è quello di bistrattare l'amore o di annegare il matrimonio in negazioni e opposizioni.
Anzi, la stessa protagonista è ammaliata da questo sentimento e desidera una storia tanto struggente da consumarle il cuore. Infatti quello che si intende esaltare in Anne with an E è la ricerca di un amore puro e libero, rappresentato da ciò che Gilbert e Anne provano l'uno per l'altra. Si tratta di un pensiero che diventa dominante andando avanti nella visione della serie, e che si serve del potere che la parola ha di stravolgere ogni ideologia e ogni credenza ritenute pilastri della società dell'epoca.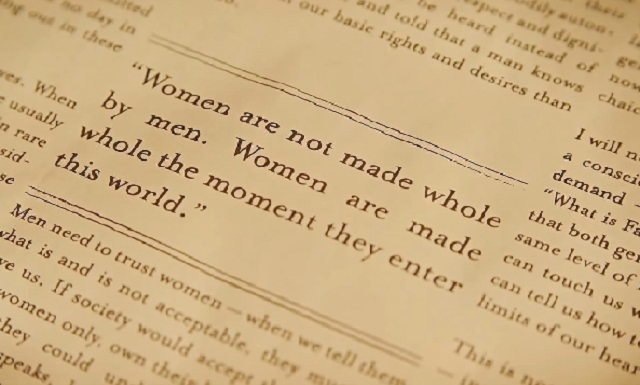 Per questo nella terza stagione la macchina da stampa e il giornale degli alunni diventano un'arma e una minaccia per gli uomini del consiglio di paese. I nuovi mezzi forniti alla scuola sono simbolo di modernità e di un miglioramento che capovolge le sorti del potere che sino a quel momento i padri hanno stretto con avidità tra le loro dita grassocce. Diventano un'arma poiché sono proprio il mezzo mediante il quale Anne diffonde idee chiare sulla libertà e sui diritti che ognuno può e deve esercitare sul proprio corpo, donne comprese. Certo, Anne with an E non è la prima e non sarà l'ultima serie a dimostrare quanto sia importante lottare per i propri desideri e per la propria indipendenza, ma la bellezza di questa storia sta proprio nella purezza e nella linearità con cui tutto ciò viene raccontato, in modo tale che appaia la cosa più naturale di cui un essere umano possa e debba godere. Un diritto a cui nessuno debba opporsi.
Anne with an E diventa così una finestra sul passato e un passo verso futuro.