Nel 2019 il controverso tema della gender equality al centro di una narrazione televisiva non costituisce più una sconvolgente novità. Nell'epoca che ha consacrato il successo di serie tv come Fleabag, The Handmaid's Tale e The Marvelous Mrs. Maisel, le ragioni femministe possono essere sì ancora un tema scottante, ma di certo non controcorrente. Non era così nel 1997. Parliamo di poco più di vent'anni fa, eppure il panorama televisivo era tematicamente molto più limitato. Prima che il femminismo di terza generazione e movimenti come il #MeToo sdoganassero una visione sociale delle donne più "ribelle", fu Ally McBeal una delle prime serie a farlo. E lo fece adottando un concept semplice quanto geniale.
Ally McBeal infatti è un legal dramedy che ha fatto dei temi trattati i veri protagonisti della narrazione.
David E. Kelley sfruttò lo studio legale Cage&Fish come mezzo attraverso il quale trattare i temi che avrebbero reso avanguardista tutta la serie. E così tanto la sala riunioni dello studio quanto la Corte di Boston sono stati spazio di discussione per svariate trame del femminismo contemporaneo in tempi ancora non sospetti. Dopo tutto erano gli anni in cui le giovani generazioni dell'epoca guardavano Friends, che conservava ancora una buona fetta di tradizionalismo. Era l'alba di Sex and City, che per quanto rivoluzionaria si concentrava tanto sul mondo femminile da lasciar poco spazio a un vero confronto tra i due sessi.
Ally McBeal no. Ally McBeal puntava esattamente a quello, a un confronto paritario che permettesse allo spettatore di farsi un'idea in merito ascoltando entrambe le campane. Ed ecco che il genere legal designato per la serie assume pienamente il suo senso.
Nella serie, infatti, lo studio Cage&Fish è famoso a Boston per trattare spesso e volentieri casi di molestie sessuali in varie forme.
Sfruttando questo escamotage, Ally McBeal è stata tra le prime serie tv a portare al centro di molte riflessioni le più disparate cause femministe. Dalle opportunità di carriera, ancora diverse per uomini e donne, alle differenze di trattamento riservate ai dipendenti spesso in base al sesso. Dalla rivendicazione delle donne di vestirsi a proprio piacimento senza subire la pubblica gogna, a quella di meritare attenzione per le proprie competenze e non solo per il corpo.
Un gran numero di episodi hanno messo questi temi al centro di contenziosi non facili da giudicare a prima vista ma affrontati a tutto tondo. In tal modo la serie ha cercato di tracciare, anche solo vagamente, una linea di confine tra individualismo e mancanza di contatto con la realtà. Tra buon gusto e conformismo alla morale imposta. Tra ciò che è appropriato – se e quando si possa davvero stabilire – e futile politically correct.
Tutti temi caratterizzati da una lampante soggettività, pertanto non facili da trattare, tanto per la legge quanto privatamente.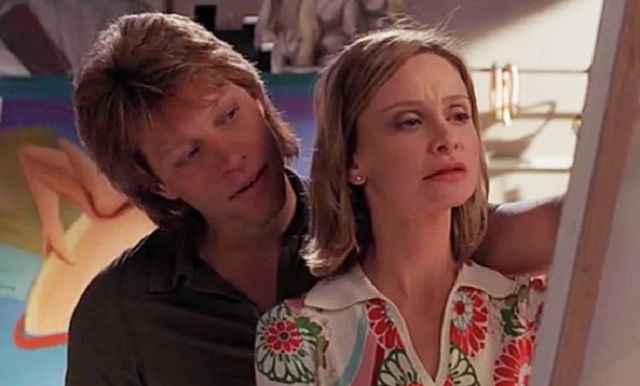 Il terreno sul quale uomini e donne giocano le mosse delle proprie interazioni infatti è tappezzato di incomprensioni e distorsione delle parole. Modi di vedere e travisare la realtà che la serie mette in luce in moltissime occasioni. Come si fa a tracciare una linea tra l'individualismo che consente a una donna di indossare una minigonna al lavoro e il cosiddetto rispetto del contesto che potrebbe imporre di non farlo? Pensiamo alla 2×08, in cui vediamo Ally venir arrestata per oltraggio alla corte dopo aver insistito nell'indossare una minigonna in aula. Durante il processo, la vediamo rivendicare a gran voce il proprio diritto di vestirsi come più le fa comodo senza che ciò intacchi la sua integrità professionale.
E qual è il confine tra confidenza delle donne col proprio naturale sex appeal e lo sfruttamento dello stesso nella vita e sul lavoro? Sono gli uomini a trattare le donne come se vedessero in loro solo un oggetto sessuale o sono queste ultime a spingerli a ciò? La serie porta questi interrogativi in tribunale in più di un'occasione permettendo a entrambe le parti di confrontarsi esponendo le proprie ragioni. E lo fa vent'anni prima che il capitano Lawrence di The Handmaid's Tale chieda a June perché le donne sfruttino continuamente il loro corpo se poi non vogliono sia questo a definirle. Questo è l'interrogativo di tutta la terza stagione di una delle serie più intense degli ultimi anni.
Il risultato è stato sempre interessante. Denso di riflessioni ed esilarante al tempo stesso. In fondo si tratta pur sempre di una comedy.
Uno dei grandi meriti di Ally McBeal infatti è aver portato il pubblico a riflettere su temi legati allo sciovinismo senza mai sacrificare una buona dose di risate. Gli episodi della terza stagione che vedono Billy frequentare un gruppo di supporto per "chauvinistic pigs" sono inimitabili. La serie opera un humor ad hoc su uomini che "non hanno nulla in contrario con l'emancipazione delle donne purché non si tratti della propria moglie".
Con storyline di questo genere, Ally McBeal ha messo in luce una grande verità sulla posizione di molti uomini d'oggi in merito al femminismo. E cioè come lo ritengono concettualmente giusto, finché non si insinua tra le proprie mura domestiche. Magari traducendosi in una moglie che lavora lasciando i figli alla baby sitter. Che non cucina tutte le sere per il marito e non lo venera come se fosse il centro del proprio mondo. Uomini che vedono le pari opportunità come qualcosa da dover accettare più per timore di esser tacciati di maschilismo che per spontanea aderenza al concetto.
Dunque è l'infiltrazione tra queste trame più controverse a rendere Ally McBeal profondamente innovativa per i suoi tempi.
Caratteristica strettamente connessa con il non aver escluso gli uomini dalla conversazione. Da qui la scelta di avere una serie di personaggi accompagnati sempre da un alter ego di sesso opposto. Ally dal collega e amico John Cage. Billy dalla moglie Georgia. Richard Fish dalla fidanzata e collega Ling. Tutti hanno avuto modo di confrontarsi su tali tematiche nella piena opportunità di enfatizzarle o ridicolizzarle. Una struttura narrativa che ha mostrato come le risposte a certe domande siano molteplici. Da ciò l'impossibilità di fissare delle regole precise quando a scontrarsi sono i pensieri nella loro soggettività. E quanto inutile sia dunque l'imposizione di una morale rigida nel mondo di oggi.
Altresì non bisogna dimenticare un'altra caratteristica che ha reso il femminismo di Ally McBeal tanto avanti per i suoi tempi.
Ossia l'accettazione del diritto delle donne di scegliere come gestire la propria vita senza essere colpevolizzate ogni volta di "troppo o troppo poco femminismo".
Ally è una donna dura e fragile al tempo stesso. Forte di un'indipendenza voluta e rivendicata a scapito dell'amore. E al tempo stesso alla ricerca di quello stesso amore sulla base della certezza che esista un'anima gemella per tutti. E il bello di questo dualismo – all'apparenza incoerente – è averci insegnato che va bene così. Anzi, che è giusto così.
Che una donna non è necessariamente forte solo se priva di sogni romantici e desiderio di famiglia. E che chi lo è non vale meno di una donna che invece ha votato la propria esistenza alla maternità e al focolare domestico. Ally McBeal ha rivendicato prima di tutto il sacro santo diritto delle donne di avere le stesse sfumature che possono avere gli uomini senza che ciò le sminuisca. Senza essere condannate ogni volta per una mancanza diversa. Le mancanze in fondo dovrebbero essere considerate una problematica "umana", non di "genere".
E noi la ringrazieremo per sempre per aver spianato la strada a tutte quelle narrazioni successive in cui tali temi non rappresentano più una novità ma lo specchio di una società in evoluzione.