Se la sesta puntata di Agents of S.H.I.E.L.D. si era rivelata ricchissima di spunti, quest'ultima non è stata da meno. Il settimo episodio della Serie si presenta come la seconda parte del precedente, andando a concludere varie situazioni rimaste in sospeso e spalancando le porte a nuovi ed interessanti orizzonti.
La puntata prende piede dalla rocambolesca fuga di Daisy, Fitz e Simmons, braccati dal mastodontico Kree Maston-Dar (Reminghton Hoffman). Ai piani inferiori Coulson, Mack e Yo-Yo si improvvisano baby-sitter per il nuovo inumano, Flint.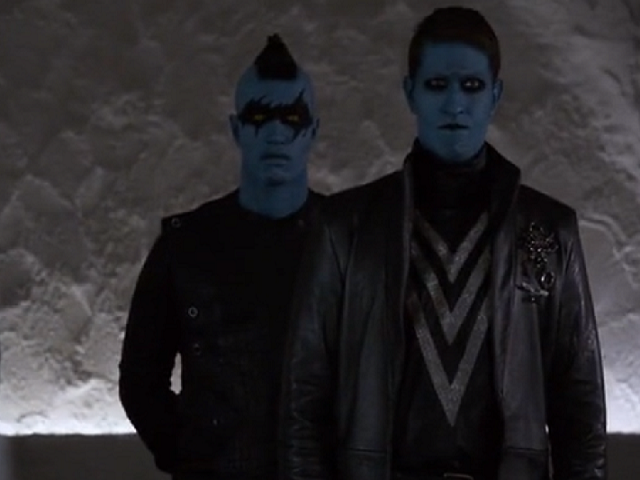 La vera linea guida di questo episodio è però il rapporto conflittuale tra Kasius ed il fratello Faulnak.
Agents of S.H.I.E.L.D. dà ancora una volta prova della propria abilità nel creare rapporti umani, in questo caso alieni, profondi ed intensi. Se nello scorso appuntamento avevamo potuto vedere Kasius in forte difficoltà. Questa settimana lo ritroviamo alla totale mercé del fratello maggiore, che lo umilia in ogni modo possibile.
I due appaiono predestinati allo scontro in quanto lo spirito guerriero di Faulnak, che aborrisce ogni tipo di mollezza e di resa davanti al nemico, non può che opporsi a quello aristocratico di Kasius, votato più al godere delle proprie ricchezze che alla battaglia. Una differenza caratteriale che viene mostrata anche in una bellissima scena, simbolica, nella quale i due discutono sulla tipologia di armi che preferiscono. Kasius quelle da fuoco, mentre Faulnak le lame, in quanto permettono di affrontare l'avversario a viso aperto.
Il grande pregio di questa 5×07 è proprio la costruzione di un conflitto in crescendo tra i due fratelli, il quale si nutre di ogni particolare della narrazione per riflettere la propria portata.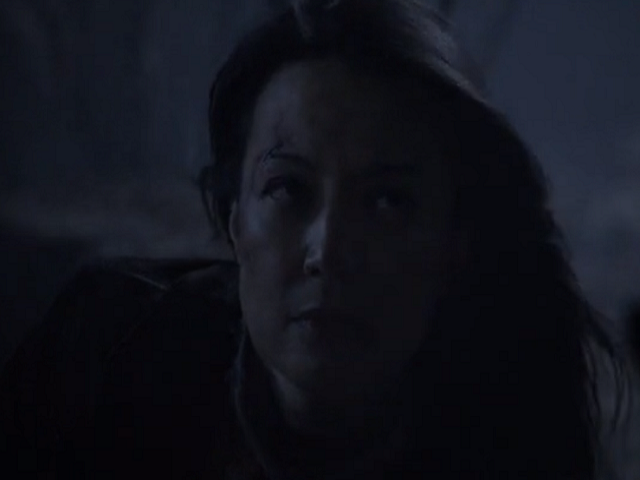 Un'altra nota positiva è la breve interazione tra May ed Enoch sulla superficie terrestre. I due infatti si presentano come una coppia interessante, capace di rendere, una volta tanto, Melinda il membro più "umano" di un duo.
Questa breve scena, oltre a mostrarci la situazione disastrata della superficie terrestre, ci regala una nuova versione di un personaggio già incontrato che, sicuramente, aiuterà a chiarire molti dubbi.
Dopo parecchie settimane sottotono pare riacquistare un po' di vigore il personaggio di Mack.
Se nella puntata precedente era stata Yo-Yo a cercare di confortare Flint, appena divenuto inumano, questa settimana tocca invece al suo titanico fidanzato. Chi meglio di lui per consolare un ragazzo che ha appena perso un'amica e si ritiene responsabile? Il buon Mackenzie si rivela fondamentale nel condizionare le scelte per l'immediato futuro di Flint, e vince il premio "Maestro Jedi" di questa settimana.
Durante la fuga del trio, Daisy-Fitz-Simmons, torna a farsi vedere anche quel furbetto di Deke. Colui che con i suoi maldestri, ma efficaci, tentativi di riconquistare la fiducia degli Agents of S.H.I.E.L.D. si rivela un alleato fondamentale.
Ancora non pervenuto il Phil Coulson di Clark Gregg, che in questa annata sta un po' soffrendo per l'eccessiva presenza di co-protagonisti – seppure siano stati ampiamente sfoltiti. Il nuovo corso della stagione però potrebbe vederlo tornare in auge come guida carismatica del team.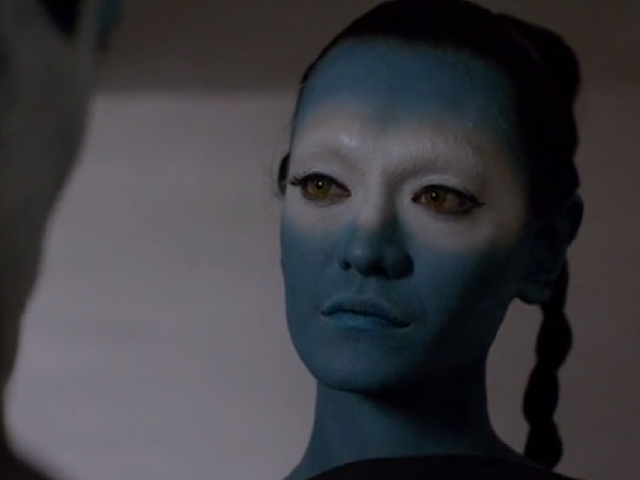 Per concludere vorrei soffermarmi nuovamente sui dominatori Kree. Oltre alla faida Kasius-Faulnak, infatti, il settimo episodio di Agents of S.H.I.E.L.D. ci regala una Sinara in forma smagliante. Quest'ultima si libera dal fardello della sua apparente piattezza per mostrare la sua vera natura. Sinara dimostra di non essere un oggetto a disposizione del proprio padrone, ma molto di più – Kasius stesso si abbassa ad implorarla pur di tenerla dalla propria parte. Anche in questo caso ci viene offerta una nuova dinamica che mischia le carte in tavola, lasciandoci piacevolmente stupiti ed intrigati.
L'episodio di queste settimana, dunque, conclude molte delle trame che si erano sviluppate nello scorso appuntamento e ne apre di nuove, lanciando i protagonisti verso un setting sino ad ora solo accennato – la superficie terrestre. Continua inoltre la lenta, ma solida, costruzione di Kasius e Sinara come una vera e propria coppia di villain di spessore. Pronti davvero a tutto pur di raggiungere i propri obbiettivi.