La nuova puntata di Young Sheldon è stata piena di guest star (scopri qui i 10 cameo più spiazzanti nella storia delle serie tv). Hanno partecipato alla puntata prima di tutto due famosi doppiatori Phil Hendrie (che ha dato la voce ad Albert Einstein), John Mariano (che ha doppiato Richard Feynman). Ma soprattutto è tornato Bob Newhart a dare la voce al professor Proton e a sorpresa è comparsa anche la popstar degli anni '80 Cindy Lauper.
Nell'episodio intitolato A Baby Tooth and the Egyptian God of Knowledge, Sheldon Cooper ha incontrato in sogno il dio della scienza!
Tutto è iniziato quando il ragazzino ha scoperto che il suo dentista avrebbe dovuto estrargli un dente da latte che non voleva cadere. Dopo essersi opportunamente preparato per l'operazione, studiando anche le tecniche che le donne adottavano per calmarsi durante un parto, si è seduto sulla sedia del dentista. Il dottore per impedirgli di agitarsi e provare dolore gli ha fatto l'anestesia e il bambino si è addormentato. A un certo punto ha immaginato di ritrovarsi in un circo nel quale John Sturgis gli indicava la strada da seguire per incontrare il grande dio egizio della scienza.
Arrivato dinanzi al dio Thot, e avendo la possibilità di fare una sola domanda, gli ha chiesto di spiegargli la teoria unificata dei campi. Quando il bambino però si è risvegliato nella sua casa, si è accorto di aver dimenticato le parole dell'essere mistico e ha cercato in tutti i modi di ricordarle. Ha provato quindi a cadere di nuovo in uno stato di trance attraverso diverse tecniche e alla fine ci è riuscito, bevendo un concentrato di trenta camomille.
Invece di incontrare nuovamente Thot, però, gli è accaduto qualcosa di ancora più bizzarro. I personaggi dei poster della sua stanza hanno cominciato a parlargli e hanno cercato di convincerlo a desistere dalla sua ossessione di ricordare a tutti i costi la teoria unificata dei campi. Albert Einstein, Richard Feynman e il dottor Proton gli hanno fatto capire che era molto più gratificante dedicare la sua intera vita alla ricerca piuttosto che avere fin dall'inizio tutte le risposte. Solo così Sheldon si è arreso, ma ha dovuto ovviamente affrontare le conseguenze che la gran quantità di camomilla ingerita avevano avuto sul suo corpo.
Connie è invece partita per trascorrere un weekend con il suo fidanzato Dale, ma la loro vacanza non è finita affatto bene.
Dubito che Connie, che aveva proposto con tanto entusiasmo a Dale quel viaggetto, avrebbe potuto immaginare che si sarebbe concluso così male. Lei aveva convinto il suo fidanzato ad affidare il suo negozio a Georgie per qualche giorno così da passare un po' di tempo da soli. All'inizio le cose tra i due sembravano andare molto bene e al casinò si stavano divertendo un mondo. Ma a un certo punto Dale ha fatto a Connie una proposta decisamente azzardata: le ha chiesto di andare in una cappella matrimoniale per sposarsi.
La donna non ha accettato e gli ha detto che era stata già sposata una volta e che non voleva farlo di nuovo. L'uomo non ha preso bene la decisione della sua fidanzata e si è molto arrabbiato arrivando addirittura a rinfacciarle tutto quello che aveva fatto per lei e per la sua famiglia. Ha deciso allora di tornare prima a casa e il giorno successivo è andato in negozio per vedere cosa avesse fatto Georgie in sua assenza.
Il ragazzo se l'era cavata bene e con i suoi modi gentili era riuscito anche a incrementare le vendite, ma a un certo punto aveva commesso un grave errore: ha lasciato aperta la cassa e qualcuno ha rubato tutto l'incasso. Quando ha scoperto che il suo capo era tornato prima, gli ha raccontato tutto e gli ha dato i suoi risparmi così da poter ripagare l'uomo del danno subito. Questo gesto non è riuscito però a intenerire Dale che lo ha immediatamente licenziato.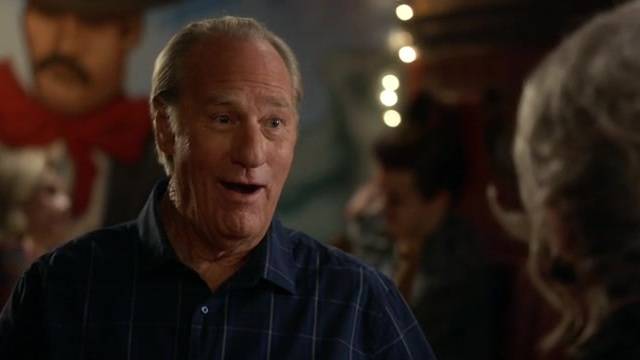 Credevamo che l'uomo fosse il tipo perfetto per Connie e che potessero divertirsi insieme, dato che stava nascendo tra loro una buona chimica. Ma in questa puntata di Young Sheldon abbiamo capito che è solo un odioso e stupido Boomer. Per prima cosa non è stato per nulla maturo da parte sua fare così tante storie dinanzi al rifiuto di Connie. Inoltre non doveva permettersi di rinfacciarle nulla e avrebbe in realtà dovuto ringraziare la donna dato che, dopo aver incontrato i Cooper, ha assunto un ragazzo in gamba nel suo negozio e la sua squadra ha guadagnato un'ottima tiratrice.
In questo episodio abbiamo capito quanto sia cresciuto il personaggio di Georgie che all'inizio non era certamente così responsabile. Abbiamo visto come abbia messo da parte il suo sogno di acquistare una costosa auto per riparare al danno che aveva involontariamente provocato. Per questo trovo che sia davvero ingiusto che Dale lo abbia punito così duramente per il suo errore, senza aver riconosciuto la sua buona fede. Ho apprezzato in ogni caso che anche questa volta abbiano voluto mettere in mostra le grandi qualità da venditore del maggiore dei Cooper.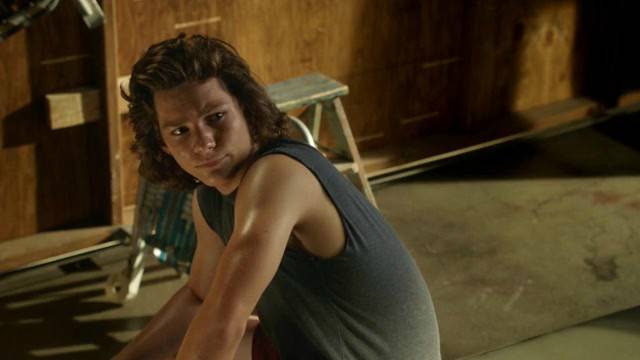 L'altro protagonista indiscusso dell'episodio è stato sicuramente Sheldon che ci ha fatto davvero divertire.
Non possiamo dire di essere sorpresi dal fatto che il ragazzino abbia fatto un sogno così strano, dato che già in The Big Bang Theory (scopri qui quanto hanno guadagnato gli attori) ci aveva abituato alle sue surreali esperienze oniriche. È divertente notare come ormai John Sturgis sia il mentore che guida il ragazzino verso la conoscenza anche nei suoi sogni. Spero però che l'attore torni nelle prossime puntate per riconquistare Connie e allontanarla finalmente da Dale.
È stato comunque molto esilarante la scena in cui abbiamo visto Sheldon fare tanti tentativi per andare in trance o parlare con i suoi poster. La lezione che ha imparato è stata sicuramente importante e lo ha guidato nella sua carriera da scienziata.
Questa puntata di Young Sheldon, pur non essendo stata la più brillante della stagione, ci ha sicuramente intrattenuto e soprattutto ha mostrato il vero volto di Dale. Non vediamo l'ora di vedere come reagirà Connie quando saprà che l'uomo ha licenziato Georgie solo perché era arrabbiato con lei.