Purtroppo anche le riprese di Young Sheldon si sono dovute fermare a causa dell'emergenza sanitaria che ha coinvolto tutti (leggi qui quali sono le altre serie che sono state sospese a causa del Covid-19) e quindi non sappiamo quando potremo vedere le ultime puntate di questa stagione. Nel frattempo comunque abbiamo potuto goderci un episodio molto divertente che ci ha donato venti minuti di spensieratezza.
Inoltre tutte le storyline di questa puntata, intitolata A House for Sale and Serious Woman Stuff sono state interessanti e ben gestite.
Sheldon stavolta si è messo in moto per trovare l'acquirente perfetto per la casa accanto alla sua, quando ha scoperto che era stata messa in vendita. Nel momento in cui ha appreso questa inattesa novità, si è infatti immediatamente allarmato temendo che sarebbe stato disturbato dai rumori dei suoi nuovi vicini. La sua missione è diventata quindi quella di impedire che a comprare la casa fosse una famiglia con dei rumorosi neonati o dei malintenzionati. Si è quindi recato nella dimora per esaminare i possibili acquirenti prima di essere stato cacciato da loro.
Ma dato che l'agente immobiliare che si occupava della vendita di questa dimora era un professore del suo liceo, Sheldon gli ha dato il tormento finché lui non ha ceduto e ha stretto un accordo con lui: avrebbe potuto scegliere il vicino che più preferiva e lui gli avrebbe venduto l'appartamento. La situazione ha preso però una svolta inaspettata quando il Pastore Jeff ha detto di essere interessato ad acquistare quella casa. Sheldon era contento perché era convinto che il quartiere sarebbe stato più sicuro se vi avesse vissuto una poliziotta. A non essere per nulla contenta di questa novità era in realtà Mary che non si sentiva molto a suo agio all'idea di abitare accanto al suo capo.
Quando il Pastore ha scoperto quello che pensava la sua amica si è molto risentito. Alla fine la donna si è quindi dovuta rimangiare tutto e gli ha detto che sarebbe stato felice se loro avessero deciso di trasferirsi lì e il Pastore ha acquistato la casa. Ma c'era una brutta notizia per Sheldon: Robin, la moglie del suo nuovo vicino, era incinta e ben presto avrebbe partorito un rumoroso neonato.
Ma anche l'altra donna di casa Cooper ha dovuto affrontare un difficile dilemma.
La piccola Missy a poco a poco sta crescendo e questa volta l'abbiamo vista alle prese con i primi problemi di cuore. Si è fidanzata con un ragazzino che, come lei, gioca a baseball ma ha saputo con molto rammarico che in una partita avrebbe dovuto giocare contro di lui. Cosa avrebbe dovuto fare: eliminarlo o lasciarlo vincere? Ha confessato i suoi dubbi a Costance che le ha consigliato di giocare come sempre e guadagnarsi il suo rispetto, battendolo in campo. Ma la bambina temeva che se lo avesse battuto lui si sarebbe infuriato e la avrebbe lasciata.
Connie allora ha cercato di aiutarla e ha chiesto a Dale di non farla giocare in quella partita, così da non metterla in una posizione scomoda. Quando Missy si è resa conto che la sua squadra senza di lei stava perdendo, ha chiesto di poter entrare in campo e lì ha eliminato il suo ragazzo. La ragazzina aveva paura di quello che sarebbe accaduto, ma alla fine della partita lui si è complimentato con lei e le ha addirittura stretto la mano. Missy allora ha fatto una corsa da sua nonna per dirle che aveva avuto ragione e per raccontarle la grande novità.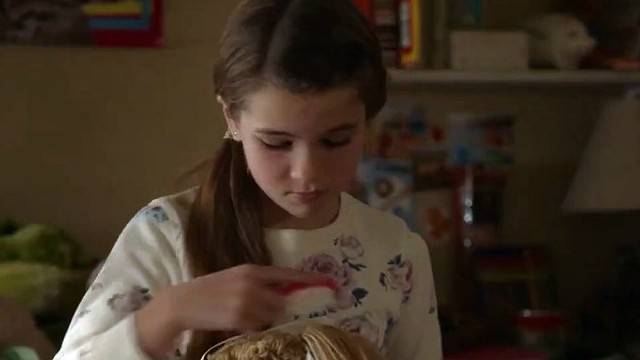 Il rapporto che i piccoli Cooper hanno con la loro nonna è davvero commovente (leggi qui i 5 momenti più tristi di Young Sheldon). Georgie, Missy e Sheldon sono fortunati ad avere una persona come lei che gli dà dei saggi consigli e che li sostiene sempre. Il personaggio di Connie si sta rivelando sempre più profondo e ci stiamo affezionando sempre di più a lei. A questo proposito la sua storia con Dale sta procedendo bene e tra i due comincio a notare una chimica che prima non avevo visto. Ma John che fine ha fatto? Dobbiamo rassegnarci alla fine della sua storia con Connie?
A proposito di Missy la storyline che l'ha vista protagonista in questa puntata è stata davvero ben scritta. È stato bello vederla innamorata e calata in una situazione del tutto nuova per lei. L'attrice che recita questo ruolo, Raegan Revord, è capace di esprimere tutte le sfaccettature di questo personaggio che sa essere dolce, ma anche molto determinato e grintoso. E poi ammettiamolo: tutte le gag che la vedono protagonista sono sempre le più divertenti (quella del gelato è stata esilarante).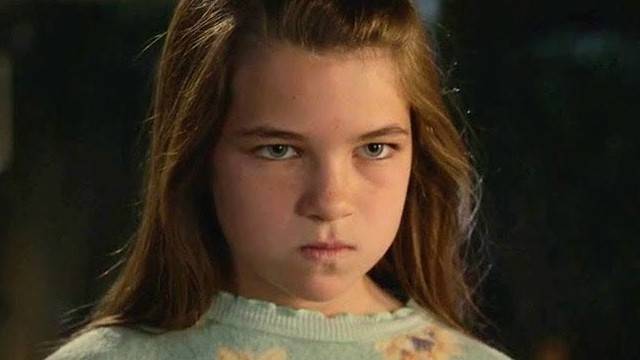 Sono stata felice di aver rivisto Jason Alexander che già in un'altra puntata di Young Sheldon aveva interpretato il ruolo del professor Lundy. Ogni volta questo attore ci mostra di essere decisamente un professionista navigato. Questa volta gli autori hanno poi fatto bene a dedicare più spazio a Mary, oscurando il suo consorte, perché ci hanno mostrato che anche lei può essere divertente. I suoi battibecchi con il Pastore sono infatti stati esilaranti e ci hanno strappato più di una grassa risata.
La storyline di Sheldon è perfettamente coerente con il carattere del personaggio che abbiamo imparato a conoscere. Anche se probabilmente non è stata particolarmente originale (quante volte abbiamo già sentito in The Big Bang Theory il ragazzo enumerare i criteri che il suo coinquilino doveva rispettare?) ci ha comunque riservato qualche momento divertente. Nel complesso quindi è stata una puntata piacevole che però non possiamo non promuovere a pieni voti.
Questa settimana andrà in onda l'ultimo episodio di Young Sheldon prima della pausa che speriamo che possa finire quanto prima.