Nella nuova puntata di Young Sheldon, John Sturgis (leggi qui la nostra analisi di questo straordinario personaggio) e Sheldon hanno avuto un duro scontro che pare aver compromesso duramente il loro rapporto. Inoltre Mary e Missy ci hanno dato una bella lezione di femminismo nella settimana dedicata alla Festa della donna.
Nell'episodio intitolato An Academic Crime and a More Romantic Taco Bell, Mary ha cercato disperatamente un trofeo per il baseball da dare a sua figlia in cui a essere rappresentata fosse una donna.
Le altre mamme dei giocatori di baseball le avevano dato questo incarico e lei vi si è dedicata anima e corpo. Si è recata in vari negozi e in ognuno ha cercato un trofeo per la sua bambina, ma non ha avuto molta fortuna. Alla fine, come una novella dottoressa Frankenstein (così infatti l'ha chiamata Connie), ha deciso di crearlo lei stessa incollando la testa di una bambola sul trofeo. Orgogliosa del risultato ha deciso di portarlo a Missy per mostrarglielo in anteprima, ma la bimba non è stata molto entusiasta.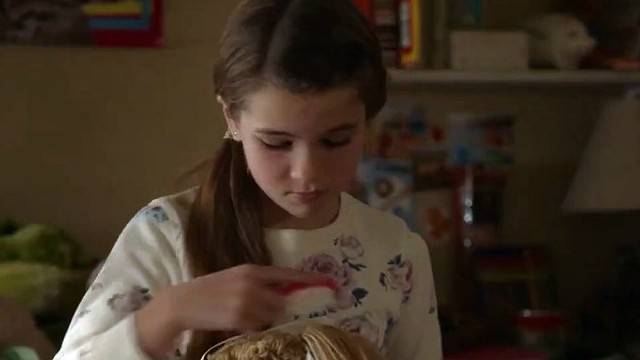 Le ha detto che tutti gli altri bambini della sua squadra l'avrebbero presa in giro se avesse ricevuto un premio così ridicolo. Ma, avendo compreso che sua madre era stata mossa da buone intenzioni, ha accettato di tenere quel trofeo per farla felice, anche se alla prima occasione lo ha fatto saltare in aria. Nonostante la sua lotta non abbia dato alcun risultato, ho apprezzato molto che Mary si sia premurata tanto perché sua figlia avesse un trofeo che fosse completamente adatto a lei. A quell'età non ci si vuole distinguere dalla massa ma da grande avrà apprezzato la battaglia di sua mamma.
In Young Sheldon è tornato un personaggio che ci era proprio mancato, Veronica.
Georgie ha rivisto l'amica per cui aveva una cotta mentre era a un appuntamento con la sua nuova ragazza Jenna. Quest'ultima si è immediatamente accorta dell'imbarazzo che c'era tra i due e si è ingelosita, chiedendo quindi al suo fidanzato se fosse andato in quel locale appositamente per vederla. Georgie non è riuscito a tranquillizzare Jenna e ha deciso di dare la mancia a Veronica il giorno successivo a scuola. Quando i due hanno cominciato a chiacchierare, lui si è accorto di quanto le fosse mancato parlare con lei e di come non l'avesse mai dimenticata del tutto. Scommetto che presto i due si metteranno insieme e sarebbe pure ora…
Ma la storyline più riuscita della puntata è stata sicuramente quella che ha visto protagonisti il piccolo genietto e John Sturgis. Sheldon Cooper ha scoperto infatti che il suo mentore stava scrivendo un saggio di fisica ed è riuscito a convincerlo a farglielo leggere in anteprima. Dopo un'attenta lettura il ragazzino si è accorto che il testo del suo professore conteneva un piccolo errore che smontava tutta la sua tesi. Lo ha chiamato per comunicarglielo ma ragionando insieme sono riusciti a superare la difficoltà e a correggere il saggio. In seguito alla loro conversazione il dottor Sturgis ha superato l'impasse e ha riscritto interamente il testo della sua opera sul tempo quantico.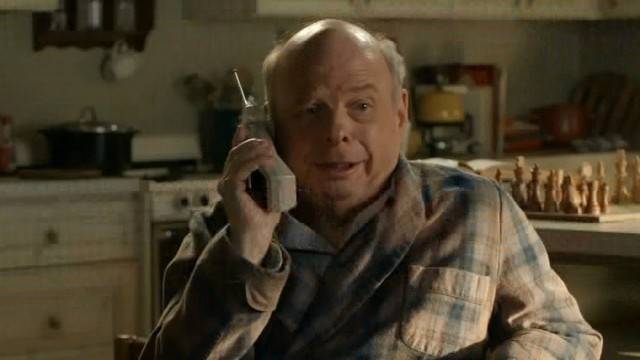 Quando Sheldon ha scoperto che non sarebbe stato accreditato come co-autore ma che avrebbe ricevuto solo una menzione nei ringraziamenti finali, si è infuriato. Accusa John di aver rubato la sua idea impropriamente e di averlo sfruttato, ma il professore gli spiega che lui stava sopravvalutando il suo contributo. Il testardo Sheldon ha continuato a sostenere la sua idea e ha addirittura chiamato il professor Linkletter per denunciare il furto accademico di cui riteneva fosse stato vittima.
Ha quindi messo a rischio il lavoro del dottor Sturgis solo per saziare il suo orgoglio, facendo andare su tutte le furie il suo mentore. John lo ha infatti chiamato e dopo avergli ricordato tutto quello che aveva fatto per lui, gli ha detto che il suo atteggiamento lo aveva ferito e che non lo avrebbe più ammesso alle sue lezioni. Adoriamo Sheldon ma non possiamo negare che in questa puntata stava oltrepassando il limite e che si è mostrato davvero irriconoscente ed egoista nei confronti di un uomo che era sempre stato gentile con lui. Già in The Big Bang Theory avevamo visto quanto potesse essere egoista e superbo mettendo più volte nei guai i suoi amici con il suo atteggiamento.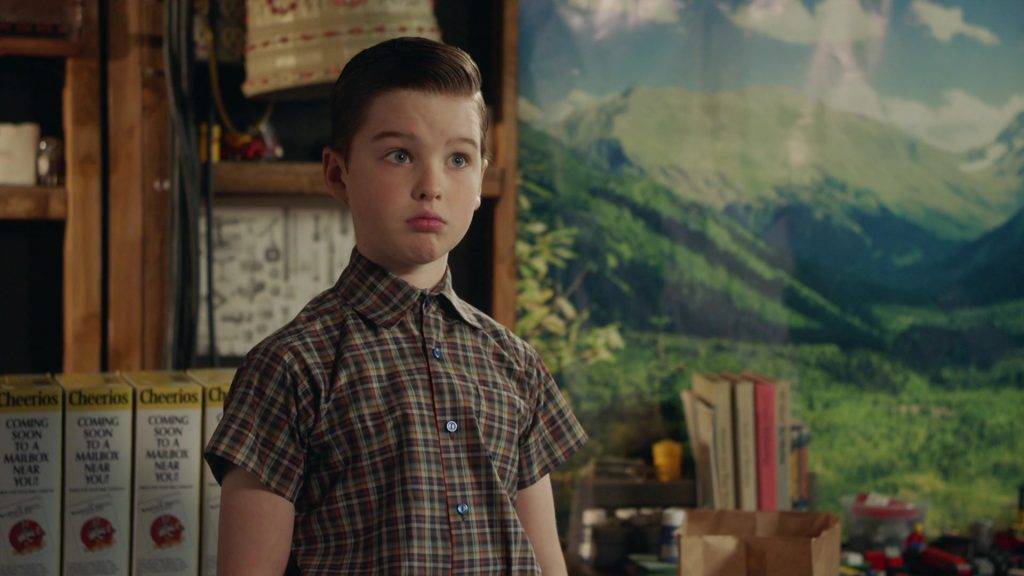 Ma questa volta lo abbiamo visto subire finalmente le conseguenze delle sue azioni!
Devo nuovamente lodare il personaggio di John Sturgis che dopo tante occasioni in cui ha trattato Sheldon come un suo pari e si è prodigato per lui lo ha rimesso al suo posto. Nella scena finale abbiamo potuto avvertire nella sua voce tutta la delusione che provava verso quel ragazzino che si era mostrato così crudele e ingiusto. George aveva ragione: Sheldon sa essere davvero crudele e spesso non si rende conto di ferire le persone!
L'episodio di Young Sheldon, diretto da Melissa Joan Hart di Sabrina, vita da strega (guarda qui le foto dell'ultima reunion del cast di questa sitcom), non è stato forse il migliore della stagione ma non ci ha annoiato neanche un attimo. Il personaggio migliore della puntata è stato sicuramente quello di Mary che ha preso a cuore una giusta causa per tutelare la sua bambina. Connie si riconferma una garanzia e in coppia con sua figlia ci regala sempre tante risate. Sebbene la storia tra Veronica e Georgie stia diventando un po' ripetitiva, tuttavia è sempre un piacere vederli interagire e la chimica che hanno è davvero perfetta.
Anche se in questa puntata non abbiamo apprezzato molto il suo personaggio non possiamo esimerci dal lodare il piccolo e talentuoso Iain Armitage che ogni settimana ci stupisce sempre di più: nessun altro avrebbe potuto interpretare così bene il piccolo Sheldon. Abbiamo potuto vedere il lato più immaturo della personalità del protagonista e chissà che non sia stato questo litigio che ha messo fine per sempre all'amicizia con Sturgis, forse la ragione per cui non abbiamo sentito parlare di lui in The Big Big Bang Theory.