Dopo l'episodio sottotono di Young Sheldon della settimana scorsa (leggi qui i 5 momenti più commoventi della serie), i creatori dello spin-off si sono fatti perdonare con una puntata divertente e piena di guest star. Hanno fatto un cameo la celebre cantante country Reba McEntire e l'attrice Taylor Spreitler, che ha già partecipato a molte sitcom come Melissa & Joey e Kevin Can Wait.
Nella nuova puntata intitolata A Boyfriend's Ex-Wife and a Good Luck Head Rub, Connie ha trovato una nuova amica.
Mentre stava assistendo agli allenamenti di sua nipote ha conosciuto un'allegra signora con cui si è messa a chiacchierare. Ha ben presto scoperto che stava parlando con l'ex moglie di Dale e per correttezza ha deciso di rivelarle chi fosse, prima di accettare di uscire con lei. June le ha confessato che lo sapeva benissimo e che l'aveva avvicinata proprio perché era curiosa di conoscerla. Le due donne hanno deciso di vedersi comunque per bere qualcosa insieme e questo ha fatto spaventare Dale. Il nuovo compagno di Connie era molto teso all'idea che la sua ex potesse metterlo in cattiva luce con lei e ha pensato quindi di rivelarle lui le cose peggiori che aveva fatto durante gli anni del matrimonio.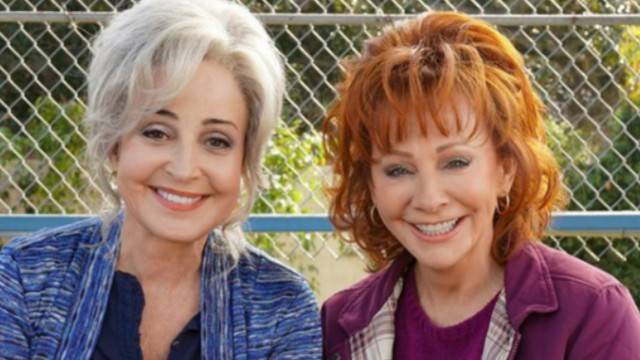 Quando Connie e June si sono viste al bar e hanno cominciato a chiacchierare, si sono immediatamente accorte che tra loro c'era una grande sintonia. Ma mentre si scambiavano delle confidenze sull'uomo con cui erano uscite entrambe, nel locale è entrato John Sturgis. Quando il professore si è unito a loro, la serata è diventata molto imbarazzante per la povera Connie. Lei si è accorta di quanto John fosse diventato socievole e di come fosse riuscito rapidamente a conquistare non solo tutto il bar ma anche June.
Il giorno successivo John ha chiamato la sua ex per chiederle se potesse avere qualche chance con la sua amica e se fosse il caso di chiederle di uscire. La nonna di Sheldon un po' imbarazzata gli ha dato il numero della donna e gli ha suggerito di chiamarla. Quella telefonata ha dato al professore una speranza: June le ha detto che tra loro non era scoccata la scintilla ma gli ha consigliato di non gettare la spugna con Connie perché -secondo lei – provava ancora qualcosa per lui. Nel frattempo Georgie è andato con sua sorella Missy al centro commerciale e lì hanno incontrato un ragazzino per cui la bimba aveva una cotta. Il protagonista, comportandosi come un vero fratello maggiore, l'ha spinta ad avvicinarlo con disinvoltura e a provarci con lui. Ma quando quel ragazzo carino si è avvicinato troppo a lei, lui si è ingelosito e gli ha ordinato di non toccare sua sorella.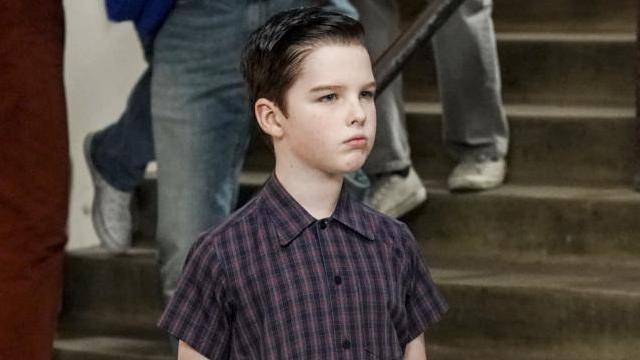 Sheldon invece si è ritrovato per la prima volta a dover collaborare con un gruppo per portare a termine un compito che gli è stato assegnato dal professor Sturgis. Il suo insegnante, infatti, voleva che i suoi allievi imparassero a fare squadra per risolvere un problema. Ma quando i due ragazzi hanno scoperto che avrebbero dovuto collaborare con un ragazzino, sono stati molto seccati. Non riuscendo a trovare un posto adatto per lavorare al compito che fosse adatto a un bambino di dieci anni, hanno deciso di andare a casa dei Cooper. Una volta riunitisi lì, non riuscivano però a mettersi d'accordo su nulla e ognuno di loro voleva procedere in maniera diversa. Inaspettatamente sono stati George e Mary a risolvere il problema, parlando singolarmente con i due ragazzi e facendoli ragionare. Solo così sono stati capaci di mettere i loro dissapori da parte e completare il progetto.
Ho apprezzato il fatto che in questa nuova puntata di Young Sheldon abbiamo visto finalmente due scienziati per nulla stereotipati.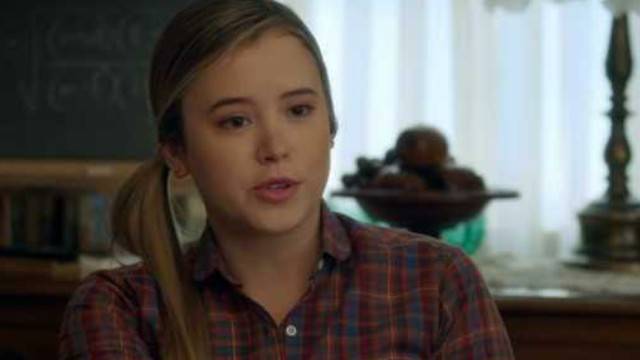 Il compagno di corso di Sheldon ha dimostrato, infatti, a George e a noi spettatori che è possibile studiare materie scientifiche senza essere per forza dei nerd. Abbiamo amato tutti i divertenti protagonisti di The Big Bang Theory ma è giusto comunque ricordare che esistono persone che sono appassionate di fisica, ma anche di sport e che non sono dei disadattati sociali. Il personaggio di Sam è stato importante dato che ci ha fatto capire quanto poco venissero prese sul serio le ragazze che sceglievano di dedicarsi alla scienza.
In The Big Bang Theory abbiamo potuto conoscere due scienziate, Amy e Bernadette, ma negli anni '80 non erano molte coloro che sceglievano di seguire questa via impervia. Per quanto abbia trovato esagerato il sermone che la ragazza ha rivolto a Mary – colpevole ai suoi occhi di trasmettere a suo figlio un'immagine sbagliata del ruolo della donna – ho trovato interessante il suo personaggio.
Ma siamo tutti d'accordo sul fatto che la vera star della puntata è stata John Sturgis!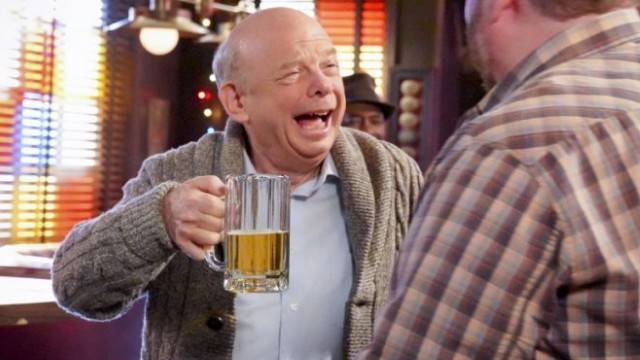 L'uomo, grazie all'influenza che hanno avuto su di lui prima Connie e poi George, ha subito un'evoluzione veramente interessante. Se all'inizio era incapace di interagire con degli estranei ed era sempre molto solo, in questo episodio abbiamo visto come sia riuscito a conquistare in poco tempo tutti i clienti del bar. John è diventato divertente, socievole e molto sicuro di sé e la sua ex se ne è accorta e per questo ha paura di perderlo. In ogni caso lui è sicuramente il personaggio che abbiamo maggiormente apprezzato in questa stagione e speriamo che ritorni anche nella successiva.
Questa puntata di Young Sheldon è stata molto divertente soprattutto grazie alla divertente amicizia nata tra Connie e June (scopri qui le altre 10 amicizie femminili più commoventi delle serie) che ci ha regalato molte gag esilaranti. Ma in realtà tutte le storyline della puntata erano ottime e proprio per questa ragione questo episodio è assolutamente promosso.