In un futuro distopico esiste un parco in cui ogni uomo può soddisfare i suoi istinti primordiali senza subirne le conseguenze. Questo è Westworld, un luogo dove i visitatori umani (chiamati "ospiti") hanno a disposizione uno spazio immenso abitato da androidi dalle fattezze umane (gli host) pronti a sottostare ai capricci degli ospiti, che siano sesso o semplicemente vivere un'avventura.
E se questo mondo a servizio dell'uomo si rivoltasse?
Finita anche la seconda stagione, la serie tv targata HBO – Nolan ci regala più domande di quanto avesse fatto la prima e sembra proprio non volerci dare risposte, se non qualcuna poco esaustiva. Il gioco di enigmi della serie non ha fatto altro che alimentare le teorie dei fan, aiutato anche dal ritmo della narrazione. Questa caccia alla soluzione della fanbase di Westworld non può far altro che ricordarci capolavori del calibro di Twin Peaks (la domanda "chi ha ucciso Laura Palmer?" tenne incollato il pubblico allo schermo) e Lost.
L'opening di Westworld dà indizi senza svelare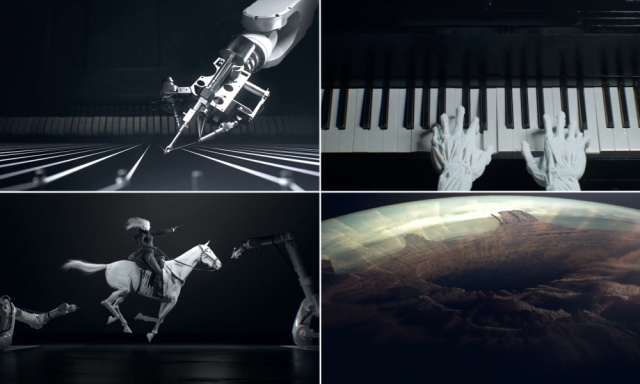 La musica della sigla di apertura rimane invariata, tuttavia a livello grafico si hanno delle differenze sostanziali. L'ambientazione caratterizzata da sfondo nero e figure bianche è rimasta la stessa, anche se a differenza della prima stagione abbiamo delle note minime di colore riscontrabili nei nuovi elementi: la composizione dell'androide a cavallo che brandisce una rivoltella è sostituita da un bufalo (a me piaceva vedere un toro e paragonarlo alla tauromachia presente nell'opera Guernica di picassiana memoria, ma il binge watching fa male). Ed è lo stesso bufalo – che nella parte finale della sigla sfonda un vetro – a volerci comunicare il cambiamento del carattere degli host. Altri elementi di innovazione rispetto alla prima stagione sono: la presenza di una figura materna con in braccio un infante, che ci rimanda alla sottotrama di Maeve, un cappello nero (simbolo inconfutabile di William) e una donna dalla folta chioma bionda (che sia Dolores?).
Vi ricordate quando Dolores ammirava la bellezza del mondo? Bene! Adesso nella sigla è presente un occhio in cui viene iniettata una sostanza scura, simbolo della Dolores a cui lo spettatore andrà incontro.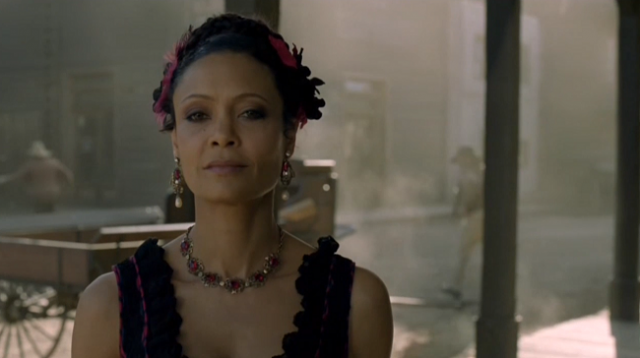 La sigla è prodotta da Elastic (Game of Thrones e True Detective) e composta da Ramin Djawadi con la supervisione di Thomas de Gorter (già vincitore di un Emmy per la colonna sonora di Lost). L'ispirazione arriva addirittura da un video di Chris Cunningham per Bjork, All Is Full of Love del 1999 (un'installazione permanente al MoMa di New York). I modelli 3D sono realizzati con ZBrush e Maya e il tutto è stato confezionato in After Effects e Octane.
Quindi fatevi un favore, quando cominciate Westworld, che sia la prima o la seconda stagione, non saltate l'opening. Oltre a darvi dei succulenti indizi sulla trama e sui ruoli dei personaggi, la scelta della musica e le animazioni sono di una bellezza rara. Poi le mani scheletriche che suonano sono dello stesso Ramin Djawadi: una finezza mica male, no?