La sigla di Game of Thrones forse è tra i temi del mondo seriale più ascoltati degli ultimi anni. Il compositore della sigla e delle colonne sonore, il tedesco Ramin Djawadi, ha raccontato com'è riuscito a trasformare la trama della Serie in note musicali.
"È davvero una grande parte della narrazione – che si tratti di un sottofondo a un dialogo, o sia presente quando non c'è dialogo e ponendosi addirittura in primo piano. […] Entrambi questi approcci sono un modo di narrare e spingere avanti la storia. Mi piace sempre pensare alla musica come se dovesse disattivare l'immagine, in realtà. Anche solo ascoltando il brano musicale, c'è una storia lì dentro e una connessione con i personaggi, le trame e tutto il resto."
Questo è il modo di spiegare la presenza di una colonna sonora in film e Serie Tv di Djawadi, di qualcuno che ha fatto della musica il lavoro a cui tiene.
Da qui in poi c'è un gigantesco SPOILER ALERT per chi non sia in pari con la Serie!
Ma Ramin Djawadi come descrive la lavorazione delle note che accompagnano e completano l'amore tra Jon Snow e Daenerys Targaryen?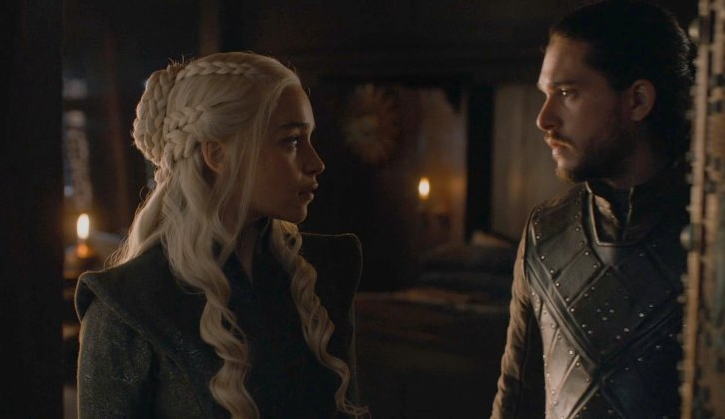 Ogni nota è studiata e calcolata al dettaglio per coinvolgere e completare le scene a cui lo spettatore sta assistendo, non è un lavoro lasciato al caso.
"Quando inseriamo per la prima volta il tema durante uno dei loro incontri, lo spettatore lo assimila come una melodia nuova; tuttavia, questo non suggerisce in alcun modo ciò che avverrà tra loro. […] Sicuramente non volevamo far subito trapelare dalla musica che ci sarebbe stata questa relazione d'amore, quindi il tema viene suonato in modo diverso – molto meno emotivo – crescendo gradualmente in base all'aumento degli indizi su una loro relazione. Quindi la melodia si sviluppa ulteriormente."
Djawadi spiega in che ordine ha lavorato per sviluppare la musica di Jon e Daenerys. Come per il girato, anche quando si tratta di colonna sonora non si lavora in ordine di storyline. Ramin Djawadi infatti sembra essere partito in un momento cruciale della relazione tra i due protagonisti piuttosto che dal loro primo incontro. Ecco l'aneddoto:
"Quello che ho fatto è stato arrivare al settimo episodio; ho scritto la scena della barca per prima, ed è lì che ho stabilito questo tema."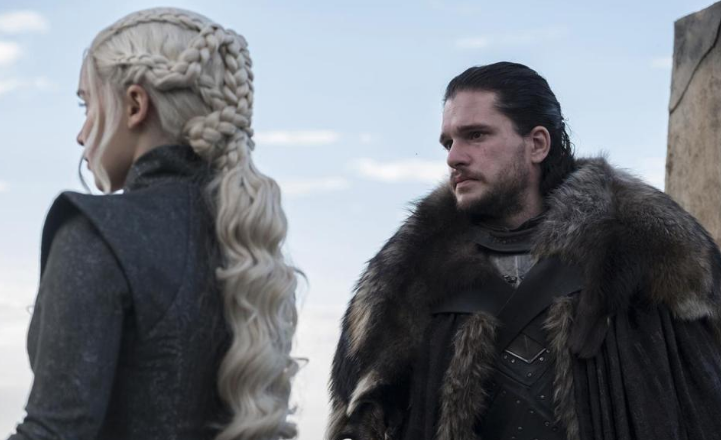 La colonna sonora di Game of Thrones non poteva essere affidata ad uno sprovveduto qualunque, per questo motivo è stato scelto Djawadi, che con il suo lavoro in Game of Thrones e Westworld ha ottenuto sei nomination agli Emmy Awards.
Ogni nota che accompagna una sigla o una scena è un tassello importante per la buona riuscita di una Serie: pensate a quanto farebbero paura gli horror con il muto!
Le musiche possono essere considerate un vero e proprio personaggio protagonista. Sceneggiatori, autori e registi non sottovalutano mai la scelta o, come in questo caso, la creazione di un tema musicale.