Jessica Jones, Grey's Anatomy, How I met your mother e The vampire diaries, per non parlare di The O.C., Daredevil o Supernatural… Sono solo alcune delle serie televisive che segnano la nostra vita da telefilm addicted di tutti i giorni, ma nessuna di queste avrebbe mai potuto vedere la luce se non grazie a quei "nonni vintage" che hanno fatto la storia della televisione, che hanno appassionato i nostri genitori e forse gran parte di noi quando l'espediente del termometro alla lampada dava i suoi frutti o quando il pranzo dalla nonna era d'obbligo dopo il liberatorio suono della campanella di terza elementare o giù di lì.
Scegliere solo 15 serie vintage non è stato facile, né tanto meno esauriente, ma nonostante ciò eccovi alcune delle radici cui dobbiamo dire infinite grazie!!
#1 Smallville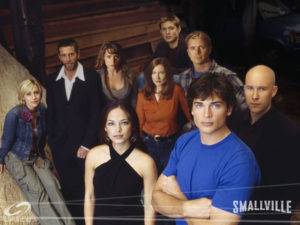 Dove sarebbero Daredevil o Gotham se prima non ci fosse stato il quarterback per eccellenza? Le rivisitazioni del primo supereroe sono tantissime, ma nessuno potrà mai dimenticare il dolce Tom Welling ripercorrere le avventure del giovane e impacciato Clark Kent prima che la storia cominciasse. Era la nostra pausa pomeridiana, rassicurante nella sua struttura primordiale del "monster of the day" affrontato sempre con il sostegno insostituibile della caparbia Chloe Sullivan e dalla bellissima Lana Lang, per non parlare dell'affascinante Lex Luthor molto prima che il mondo gli si rivoltasse contro, quando una strana amicizia con quello che sarebbe divenuto il suo peggior nemico era ancora possibile.