# #
È vero, la forza di una miniserie risiede proprio nel suo essere breve: con i giusti tempi, senza allungare il brodo e senza divagare, una miniserie ha la capacità di arrivare dritta al punto e veicolare il proprio messaggio con grande efficacia – o almeno, questo è quello che succede quando ci troviamo davanti a una miniserie fatta bene. Negli ultimi tempi, c'è stato un bel proliferare di questa modalità narrativa sia per raccontare storie vere, sia per presentare vicende fittizie. Nel catalogo dei più grandi servizi streaming come Netflix o Amazon Prime, non ne mancano di certo. Il guaio è che alcune sono state realizzate con una qualità talmente alta – un esempio: Unorthodox – , con uno stile accattivante e con morali su cui si potrebbe discutere all'infinito, da spingerci a desiderare più stagioni del previsto. Possiamo magari metterci il cuore in pace in situazioni come La Regina degli Scacchi, perché anche se a molti spettatori manca già Beth Harmon, il finale sembra davvero perfetto e aggiungere qualcosa potrebbe rischiare di rovinare la trama. Però, per quanto riguarda altre miniserie, non ci sarebbe dispiaciuto affatto proseguire con la visione. E non stiamo parlando di miniserie che avrebbero avuto bisogno di qualche episodio in più per sviluppare meglio la storia, ma di progetti davvero ben fatti che però avrebbero comunque avuto ancora qualcosa da dirci.
# #
Unorthodox
Questa miniserie tedesca e statunitense aggiunta sul catalogo Netflix nel 2020 è stata una vera e propria rivelazione. Tratta dall'autobiografia del 2012 di Deborah Feldman, Unorthodox è una di quelle produzioni di alta qualità che vanno avanti a far riflettere e pensare lo spettatore ben oltre la sua conclusione. Innanzitutto, questa miniserie ha avuto il merito di farci conoscere una realtà apparentemente a noi distante, grazie alla sua ambientazione nella comunità chassidica di Williamsburg, un quartiere ebraico ultra-ortodosso nel cuore di New York. Abituato a pensare all'America come il luogo della libertà e delle opportunità, lo spettatore non può che restare sconcertato davanti al contenuto della miniserie.
La potenza di Unorthodox è proprio quella di scardinare ogni idea di libertà e mostrare come la vita dei membri della comunità rappresentata sia severamente scandita da ritmi religiosi e rituali ancor più stretti per la donna, che vive intrappolata in un ruolo di sottomissione e rinuncia. La schiettezza di Unorthodox è lo strumento più efficace per colpire il pubblico e per portarlo in questo viaggio alla ricerca dell'affermazione di sé stessi.
# #
Le tematiche sono così importanti che – anche se Unorthodox funziona benissimo così – la miniserie avrebbe avuto di sicuro tanto altro da dire, tanto altro su cui far ragionare.
The English Game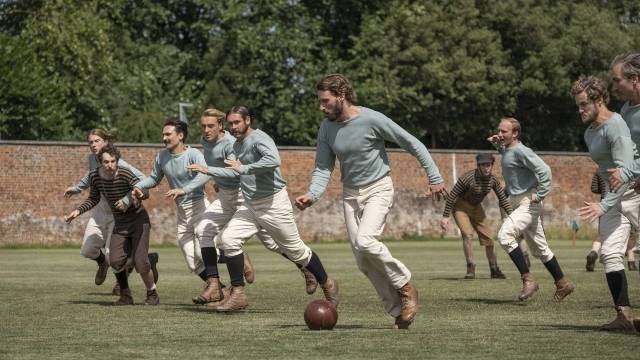 Con The English Game siamo in un mondo completamente diverso rispetto ad Unorthodox. Questa miniserie britannica è l'ideale non solo per gli appassionati di calcio – il tema centrale è proprio la nascita di questo sport in Inghilterra – ma anche per chi apprezza le serie tv storiche che trattano le questioni della working class e per chi ama ascoltare l'accento britannico. Al centro delle vicende abbiamo trovato Fergus Suter, ritenuto il primo calciatore professionista della storia, ingaggiato dal proprietario della Darwen FC per provare a passare i quarti della FA Cup 1879.
Il fascino di The English Game è quello di mostrare una realtà calcistica ormai lontanissima da quella attuale e di raccontare le origini di uno sport amato da milioni di persone. E poi? Non sarebbe stato bello continuare a vedere l'evoluzione del calcio col proseguire delle stagioni? Sebbene non si tratti di una delle miniserie più viste della piattaforme e sebbene se ne sia parlato relativamente poco, chi ha visto e apprezzato The English Game non avrebbe di certo disdegnato altre stagioni per diventare partecipe del viaggio che il calcio ha compiuto fino ai giorni nostri.
High Fidelity
High Fidelity si è presentata subito come una scelta di coraggio: tratta dall'omonimo libro cult di Nick Hornby, ha sostituito al protagonista maschile della storia una donna di colore e bisessuale (interpretata da Zoë Kravitz) e no, non è stata una mossa dettata dal politically correct, perché quello che conta in High Fidelity è la storia stessa, che può essere indipendentemente di un uomo o di una donna, di chiunque. La serie ha mantenuto questo carattere molto forte per tutta la sua durata, giocando sui contrasti e portando sullo schermo desideri e paure che non sono solo della protagonista, ma anche nostri. La sua ricerca dell'amore e la sua acquisizione di consapevolezza sono i binari di un viaggio che lo spettatore si ritrova a condividere personalmente.
Il finale, a differenza di quello chiuso del libro, rimane aperto e ci sembra un perfetto assist per farci ipotizzare, immaginare o riflettere su delle stagioni successive. La storia funziona, la conclusione aperta acquista comunque un suo senso, ma quando ci si trova davanti a una serie con questo stile, a un viaggio a tratti leggero, ma mai frivolo, si vorrebbe comunque proseguire nella visione.
Unbelievable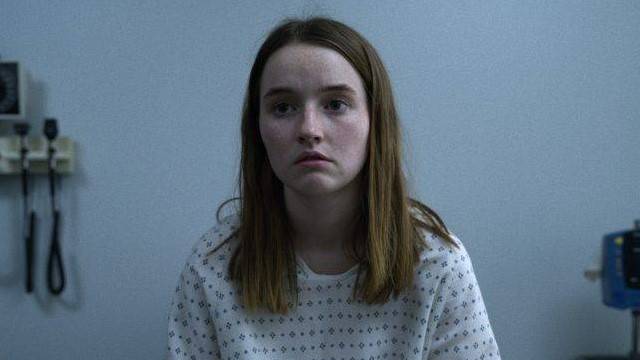 Sono 8 le puntate di Unbelievable, ma ne avremmo viste volentieri di più, perché la serie tratta di questioni troppo importanti, troppo sottovalutate, che meritano grande attenzione. Questa miniserie drama, infatti, ha innescato varie riflessioni su tematiche quanto mai attuali e non così facili da trattare: in primis, la violenza sessuale e tutte le sue conseguenze fisiche e psicologiche. La storia è quella – purtroppo vera – di Marie, una ragazza che vive in una casa-famiglia e che ha alle spalle varie esperienze di affido. L'aggressione che subisce viene subito accolta con dubbio dai due detective locali che ricevono la sua denuncia e Marie è spinta a fare marcia indietro, dichiarando di essersi inventata tutto. Due detective donna riaprono il caso.
Il punto di forza della miniserie è quello di parlare di questi temi scomodi e complicati senza spettacolarizzarli e mantenendosi sempre su un alto livello di qualità. Ed è proprio per questo che avremmo voluto vedere stagioni in più: è raro vedere trattata una questione di questo calibro in modo così esemplare. Forse altre stagioni di Unbelievable avrebbero potuto portare sullo schermo storie simili e arricchire la riflessione del pubblico.
Sharp Objects
Spesso, per quanto riguarda le miniserie, HBO è sinonimo di qualità e con Sharp Objects ne abbiamo la conferma. Si tratta di un thriller tagliente e diretto in cui nessun aspetto è lasciato al caso: un esempio è la colonna sonora, parte integrante della narrazione, senza la quale non sarebbe affatto la stessa cosa. La protagonista Camille, nel corso delle sue indagini, è in grado di accompagnare il pubblico in un viaggio da cui nessuno tornerà com'era prima. Camille scava nel proprio passato, ma anche nei segreti di una città che si basa fin troppo sulle apparenze, ed ecco che ognuno di noi si ritrova a riflettere su ciò che si trova alle proprie spalle e sui luoghi che lo circondano.
Il valore di questo thriller è quello di non essere solo un thriller, ma anche il dramma di una famiglia che, al posto di tramandare tradizioni, tramanda oscurità seguendo una linea matriarcale: sono proprio le donne le protagoniste indiscusse, che si tratti di vittime, investigatrici o carnefici. E il pubblico è avvolto da questo buio, da questo malessere, sentendosene intrappolato e senza via di scampo. L'atmosfera che scaturisce da Sharp Objects è originale e inimitabile: ecco perché, alla fine della miniserie, diventa così facile esclamare e adesso? Ne voglio ancora!