A volte serve più tempo per amare completamente una serie, per capirne tutti i dettagli e per essere soddisfatti di come tutto si sia concluso. Si tratta di un compito arduo, soprattutto se entriamo nel campo delle miniserie. A questo proposito diventa ancora più difficile poter essere coinvolti in maniera totale in poco tempo e in pochi episodi. Poi però ci sono alcuni prodotti, come Patrick Melrose, che coinvolgono veramente sin dall'inizio.
Queste cinque miniserie hanno avuto il loro discreto successo, ma forse sarebbero dovute durare un pochino di più, anche solo per decidere se effettivamente sono entrate nella lista delle serie che amiamo davvero oppure no.
1) Patrick Melrose
Patrick Melrose è composta da sole 5 puntate.
Già descritta così, sapendo che nei panni del protagonista troviamo Benedict Cumberbatch, sembra quasi solo un assaggio. La miniserie è tratta dai romanzi di Edward St Aubyn che vanno a definire il ciclo narrativo I Melrose: Never Mind, Bad News, Some Hope, Mother's Milk e At Last. Il protagonista è lo stesso autore. Diviene testimone della morte di entrambi i genitori e a causa della sua famiglia disfunzionale comincia una battaglia volta alla distruzione di se stesso. Arriva però persino a sposarsi e a diventare padre. Ogni episodio si riferisce a un romanzo, proprio per questo cinque episodi sono veramente pochissimi. Senza contare che, come sempre, la performance sublime di Benedict è uno degli aspetti principali che spingono gli spettatori a volere di più.
2) The Night Of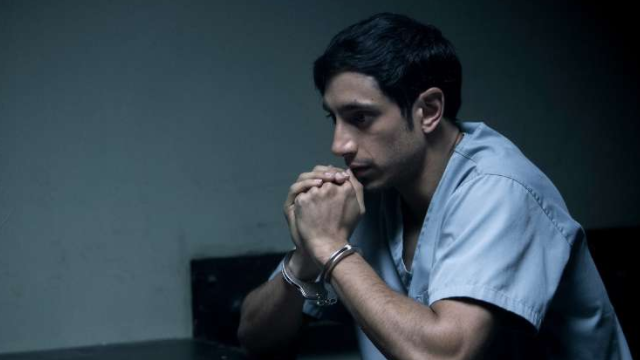 Si entra nella storia in maniera progressiva, con calma e razionalità per venire poi scaraventati in una dimensione completamente illogica. Ci ritroviamo a dover affrontare, in 8 episodi, lo stesso processo che affronta Naz, le stesse paure, gli stessi timori e ovviamente la stessa confusione. Quella bolla d'oblio rimarrà per lo più annebbiata fino alla fine della serie. Ed è forse questo a dare risalto alla tecnica narrativa che non pone lo spettatore come onnisciente sui fatti, ma lo fa sedere accanto all'imputato. D'altra parte non sappiamo mai quale sia l'obiettivo e in che modo la trama andrà a finire. Con un paio di episodi in più forse alcuni dei particolari che fino alla fine non vengono svelati avrebbero potuto avere lo spazio che meritavano. Adesso quello che ci rimane è comunque un grandissimo dubbio che non verrà mai svelato, ma solo ipotizzato.
È in realtà da intendere in due direzioni, un'aggiunta di episodi avrebbe potuto rovinare tutto, oppure avrebbe potuto consacrare definitivamente una serie già monumentale.
3) The Lost Room
Una miniserie di fantascienza che però si discosta leggermente dall'idea che abbiamo di questo genere. La protagonista è una stanza che contiene qualsiasi tipo di oggetto, da un utensile che permette di uccidere le persone fulminandole a un orologio usato per cuocere le uova.
D'improvviso questi oggetti scompaiono e il detective che viene incaricato di ritrovarli trova nel sospettato che sta inseguendo una chiave che permette di aprire qualsiasi porta che però conduce sempre nella Lost Room. Da qui è possibile uscire in qualsiasi altra porta del mondo.
Parallelamente alla trama troviamo caratteristiche che richiamano intrighi, società segrete interessate a questi oggetti e spiritualità nella manifestazione del divino legato sempre agli utensili che abitano la stanza. Eppure abbiamo solo tre puntate che lasciano lo spettatore in sospeso. La bellezza della scenografia e della trama avrebbe meritato molto più spazio.
4) Orgoglio e Pregiudizio (1995)
È del 1995 il miglior adattamento del libro Orgoglio e Pregiudizio di Jane Austen. In un periodo in cui era ancora abbastanza lontana la nascita progressiva e massima del prodotto seriale, questa miniserie si erge come un piccolo gioiellino. Piccolo, fin troppo breve (6 puntate) per esaltare le bellezze del cast, delle performance e delle sequenze. Abbiamo infatti nomi come Colin Firth e Jennifer Ehle a far rivivere la trama del romanzo e le loro prove attoriali sono a dir poco straordinarie. Il grande successo della miniserie ha persino riportato in auge Orgoglio e Pregiudizio che venne venduto sempre di più nel periodo della messa in onda.
5) Flesh and Bone

Veniamo ora a un genere che si discosta completamente da quello di Patrick Melrose. Flash and Bone è una miniserie del 2015 che permette allo spettatore di poter entrare nel mondo non sempre divertente della danza. Ogni titolo di puntata è infatti a tema militare, proprio per far sì che si noti il parallelismo tra il mondo bellico e il mondo del ballo.
Tutto questo e la capacità della serie di soffermarsi a lungo anche sulle vicende personali degli attori dà modo di apprezzare la trama e di dare consenso personale anche alla nomination ai Golden Globe per una delle attrici.
Le sole otto puntate quasi non bastano per raccontare tutto ciò che nel mondo della danza e di chi la vive si ritiene interessante. Vedere un continuo non sarebbe stato male e sicuramente avrebbe dato anche più visibilità alla serie e ai suoi attori alla loro prima esperienza attoriale.
D'altronde nella contemporaneità vediamo nascere sempre più miniserie. È divenuta quasi una necessità quella di permettere allo spettatore di perdere meno tempo possibile e di poter vedere più serie in pochi giorni. Da Patrick Melrose a Flash and Bone ci accorgiamo però che quella che può sembrare una necessità potrebbe in realtà rivelarsi un'ottima opportunità.