IL RITMO
Il ritmo è ciò che potrebbe far pendere la bilancia dall'una o dall'altra parte.
Lost è una Serie con un ritmo portentoso. Colpi di scena seguono altri colpi di scena. Misteri seguono nuovi misteri. È una Serie che si fa davvero divorare con gli occhi. Oggi fra streaming e download è praticamente impossibile resistere alla maratona. Ed è facile che ne uscirete abbastanza sconvolti. Non sorprendetevi se vi ritrovate a visitare l'isola anche nei vostri sogni, più e più volte. Ciò ha anche portato in alcuni casi ad episodi di frustrazione quando il ritmo sembra subire un rallentamento dalla quarta stagione.
Per The Walking Dead le lamentele sul rallentamento partono a volte addirittura dalla seconda stagione. Se volete azione sicuramente ne avrete, ma a grandi scoppi di conflitti si alternano anche lunghe fasi di assestamento. È un ritmo narrativo profondamente diverso. C'è chi lo gradisce, chi magari addirittura lo preferisce, e chi non riesce proprio a digerirlo. Nelle ultime stagioni la tendenza è stata un po' quella di prediligere una costruzione lenta per poi creare inizi e finali ad effetto. Forse proprio per questo la Serie è a volte accolta più positivamente da chi ha avuto modo di vederla in maratona.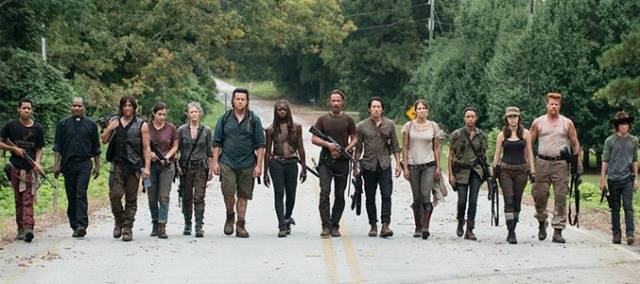 L'immensità della qualità di Lost è ormai talmente risaputa da non necessitare approfondimenti e giustificazioni.
The Walking Dead ha saputo emozionare profondamente e raggiungere alti picchi narrativi. Noi speriamo che dalla prossima stagione in poi vada sempre a migliorarsi. Qualche delusione c'è stata, come anche con Lost. Speriamo di poter continuare a perdonarla, come anche chi si è sentito tradito dal finale o dalle ultime stagioni di Lost ha spesso imparato a fare.