APPROFONDIMENTO DEI PERSONAGGI
L'approfondimento psicologico dei personaggi è uno degli elementi che eleva Lost a status di opera somma. Per la maggior parte della Serie, l'approfondimento dei personaggi ci dona sempre storie incredibili, arricchendo infinitamente la Serie. I personaggi di Lost ci donano squarci di vita vera. Ogni personaggio è indimenticabile, unico, inimitabile. È  difficile immaginare se Lost sarebbe stata comunque interessante qualora i suoi personaggi non fossero stati così magistralmente definiti. Questo perché Lost è i suoi personaggi. Impossibile immaginarla senza.
Le loro personalità sono tutto fuorché perfette. Ma spesso atteggiamenti spiacevoli e/o sbagli madornali se non perdonabili risultano almeno comprensibili. Un John Locke avrebbe potuto risultarci insopportabile con la sua ossessione verso il potere dell'isola e la necessità di scoprire la verità. Ma attraverso la sua storia capiamo perché sia talmente cruciale per lui.
I flashback contribuiscono moltissimo, ma la sceneggiatura eccellente di Lost fa in modo che le relazioni fra i personaggi siano coltivate anche quando sono calati nel momento presente. E spesso tratta in maniera autoironica l'impossibilità di studiare così approfonditamente tutti i sopravvissuti. Pensiamo a personaggi che sono quasi comparse, come Artz, che rinfacciano ai personaggi principali di non essere mai presi in considerazione.
The Walking Dead in queste dinamiche risente di qualche problema in più.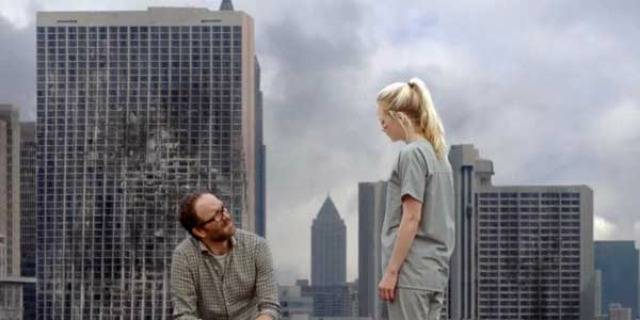 La scelta di soffermarsi per intere puntate su un personaggio è stata a volte ritenuta discutibile. Uno dei problemi di The Walking Dead è che, con il passare del tempo, sembra aver acquisito la tendenza di ricordarsi dei suoi nuovi personaggi un po' tardi. Quando la Serie decide di soffermarsi su un personaggio, talvolta lo spettatore l'ha già spostato nel background rispetto a vicende più interessanti. Quando a questo si somma un mancato avanzamento effettivo della trama, scatta un sentimento di frustrazione, più che di interesse.
È vero che Lost ha una trama profondamente diversa da The Walking Dead. Ma è anche vero che, con l'eccezione di alcuni inserimenti finali talvolta ritenuti superflui, la sua trama tende ad arricchirsi insieme ai suoi personaggi. Approfondimento psicologico e sviluppo narrativo vanno spesso di pari passo.
In The Walking Dead, soprattutto dalla quarta stagione, sembra che soffermarsi su uno necessiti sacrificare l'altro. Sebbene alcuni non vi trovino problemi, ci sono anche molti fan che hanno avuto da ridire in proposito.